I bought my first motorcycle at the start of 2011. It was a lovely Suzuki GZ250 that was in wonderful pristine condition and bought it used for around $1,300. It was a steal, and even the motorcycle insurance rate was favorable back then. It was a great little bike that definitely got me riding and comfortable. I soon outgrew that bike and sold it for a profit. I'm now riding on a 2005 Suzuki SV650N. I LOVE this bike. So that's my story. I'd still consider myself a beginner rider and I wanted to share some of the bikes that I was looking at before I made my decision.
Buying your first Elektroroller bike is a big step. There are a lot of articles on the subject as there is much debate whether to buy a big bike or a smaller bike. I'll try to stay out of that debate and just present you with some comparison notes.
[two]
Benefits of a smaller bike  ( Less than 500cc)
[list]
[li type="icon-caret-right"]Not soo much power so you could push the bike to the limit without pushing the rider further into danger[/li]
[li type="icon-caret-right"]It's familiar. When you take motorcycle safety courses (HIGHLY RECOMMENDED), you start on something like a 250cc.[/li]
[li type="icon-caret-right"]It's cheaper. It's your first bike. You might drop it. Buy a used cheap buy just to learn on.[/li]
[/list]
[/two] [two_last]
Benefits of a larger bike ( Greater than 500cc)
[list]
[li type="icon-caret-right"]Power to get you out of dangerous situations. Sometimes you might want that power if a car is heading at you.[/li]
[li type="icon-caret-right"]It will last you longer. If you get a larger bike, you'll have it for longer as you won't outgrow it as fast.[/li]
[li type="icon-caret-right"]They are more versatile. Sometimes a smaller bike may struggle in certain situations. A larger bike will take on different situations no problem.[/li]
[/list]
[/two_last]
10) Suzuki sv650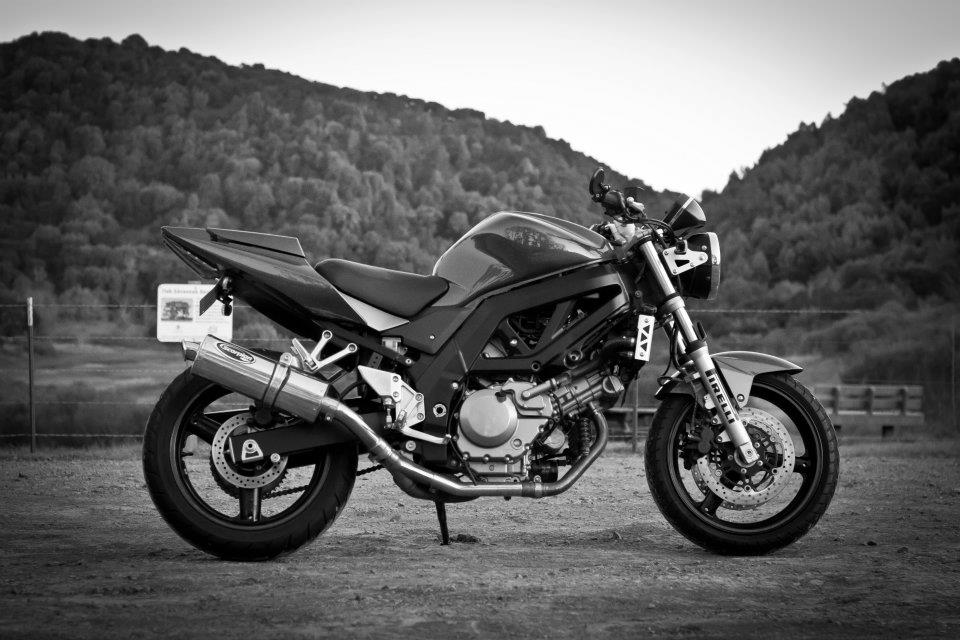 This is my current bike that I have. It's a great bike that will get you started, has a great riding position that is more upright and will last you a long time. It is a 650cc bike so when starting, you'll want to go easy on that throttle. This is the naked version of the bike that is considered a 'standard' style bike.
9) Kawasaki Ninja 650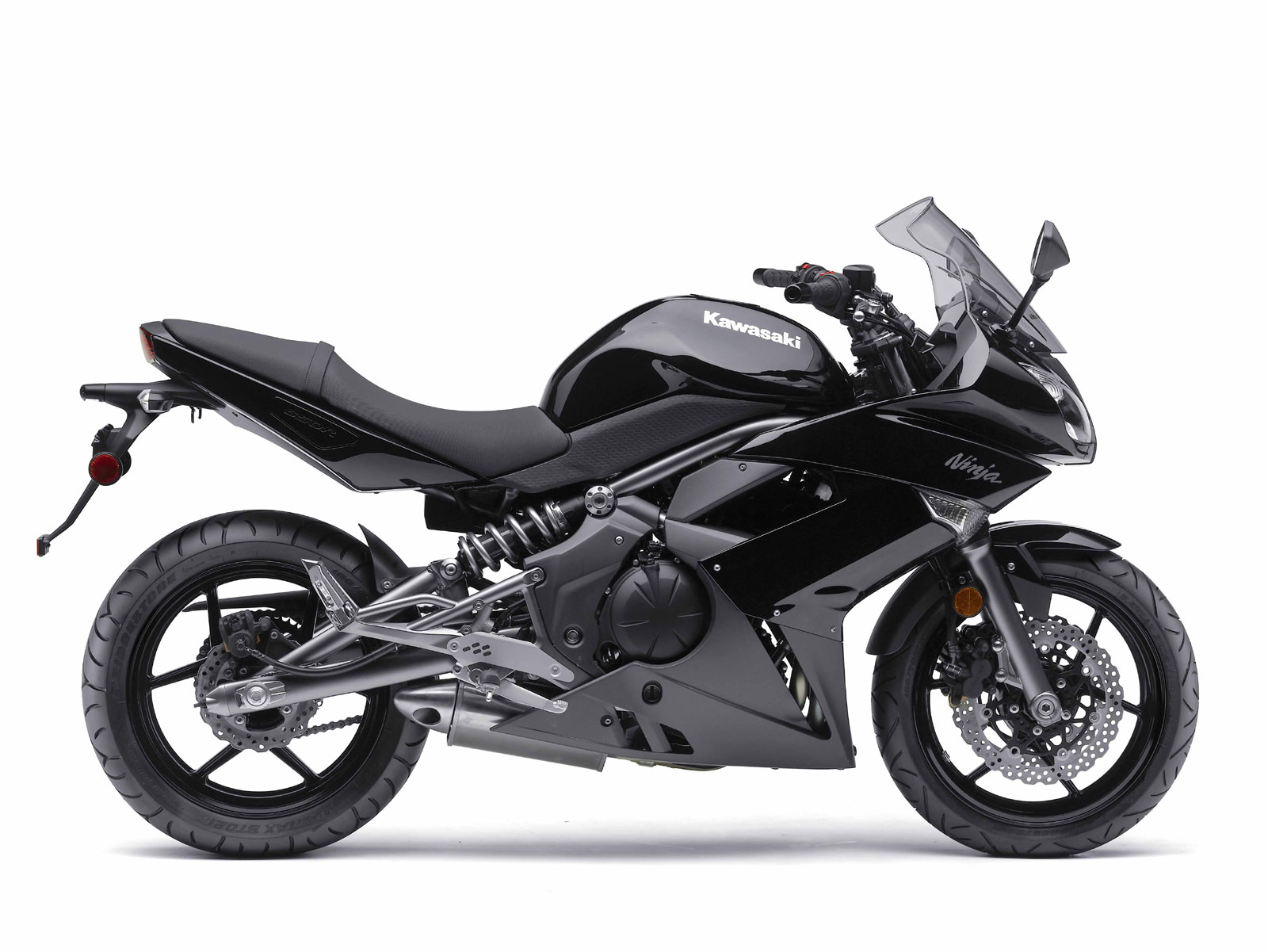 The bigger engine model of the Kawasaki Ninja 250. It definitely has a lot more power than it's younger and lighter cousin. It's a great sports bike that is quite common and will be easy to find.
8) Triumph Bonneville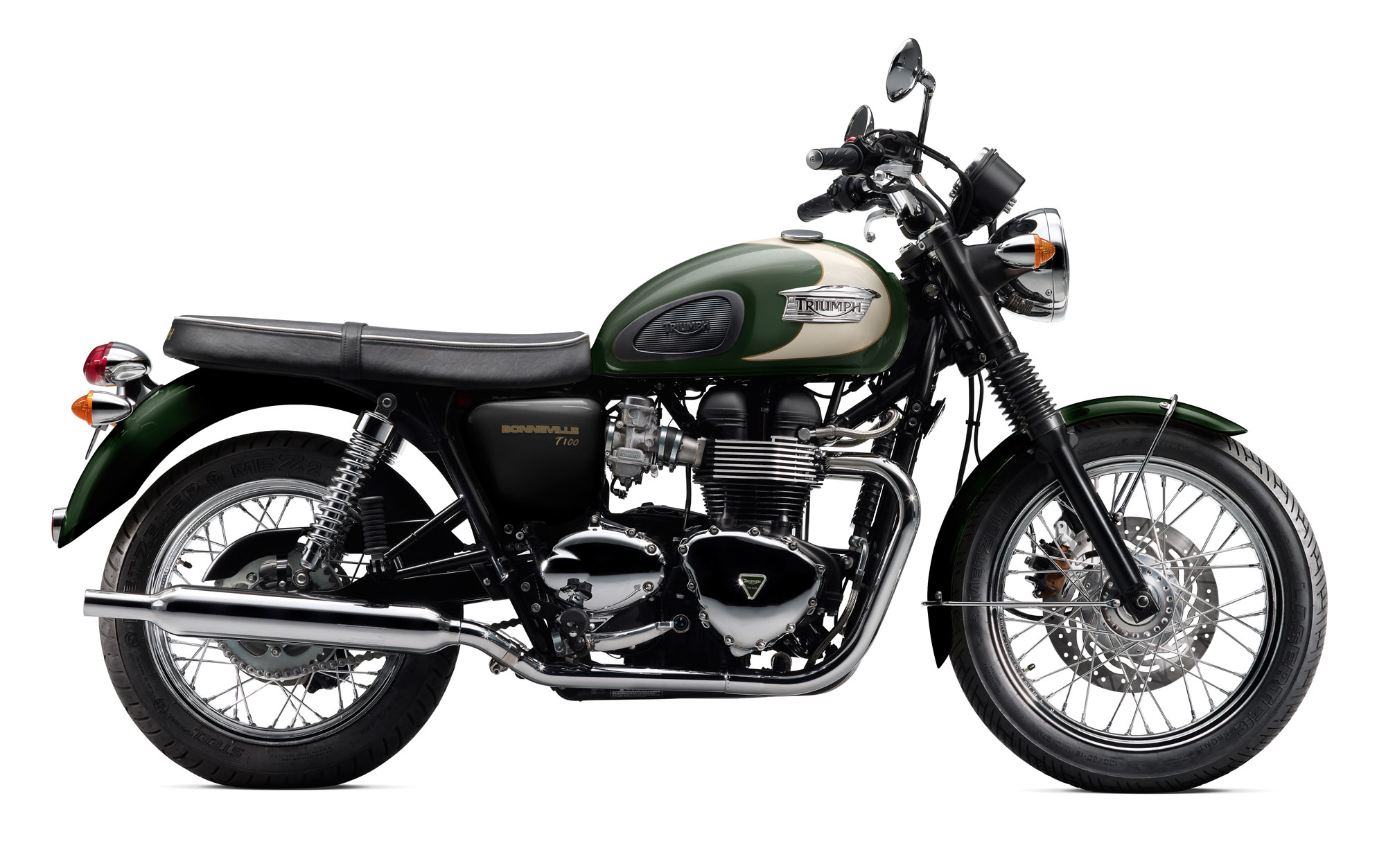 This bike is a wonderful starter because of the comfortable riding position. It's great for the person that isn't looking for an aggressive look, but still wants the power. It's higher up on the list because it's much more expensive than some of the other motorcycles you'll see below.
7) Kawasaki Vulcan 500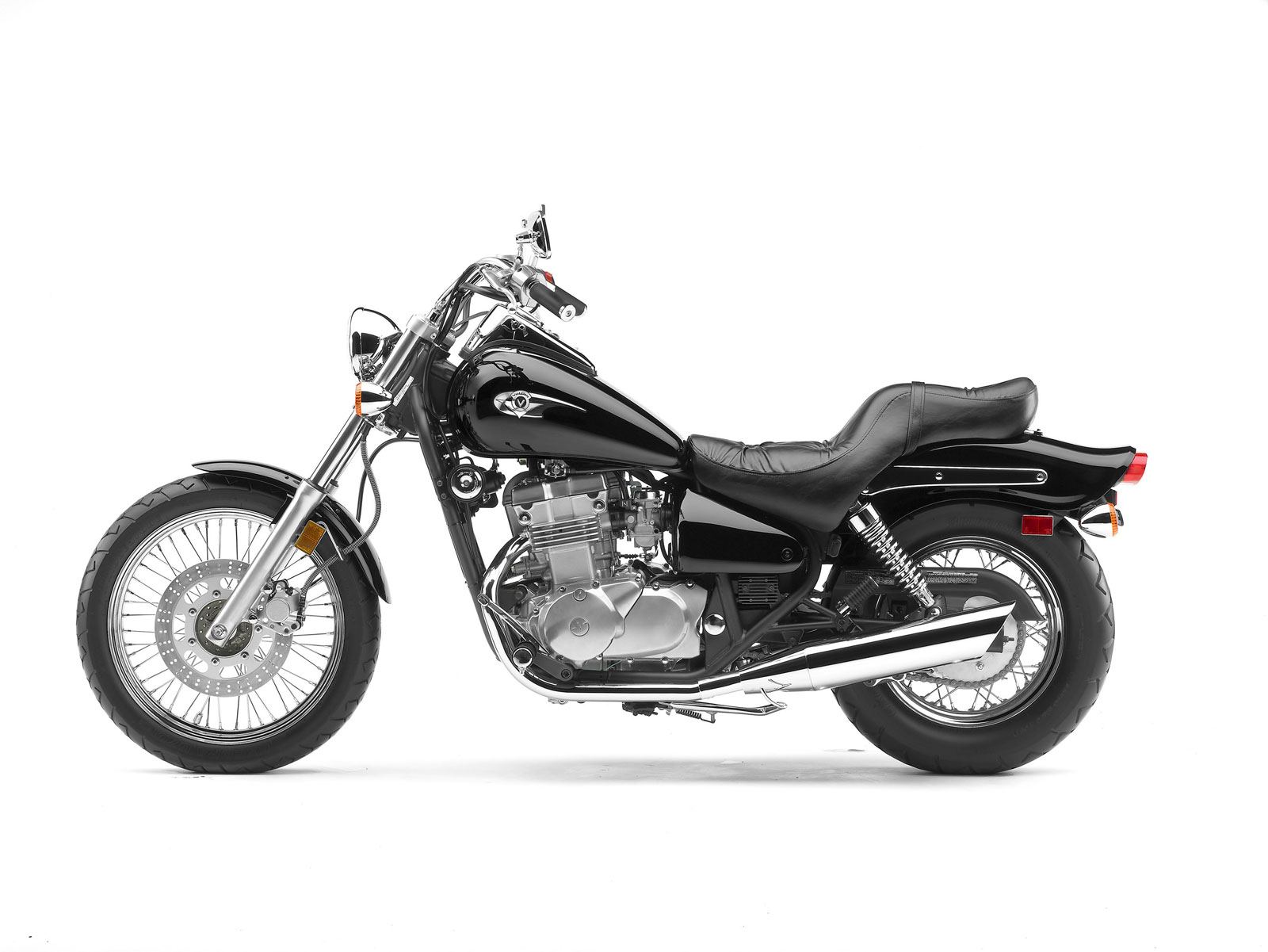 Again, wonderful riding position that is more like a roadster.
6) Yamaha V-Star 250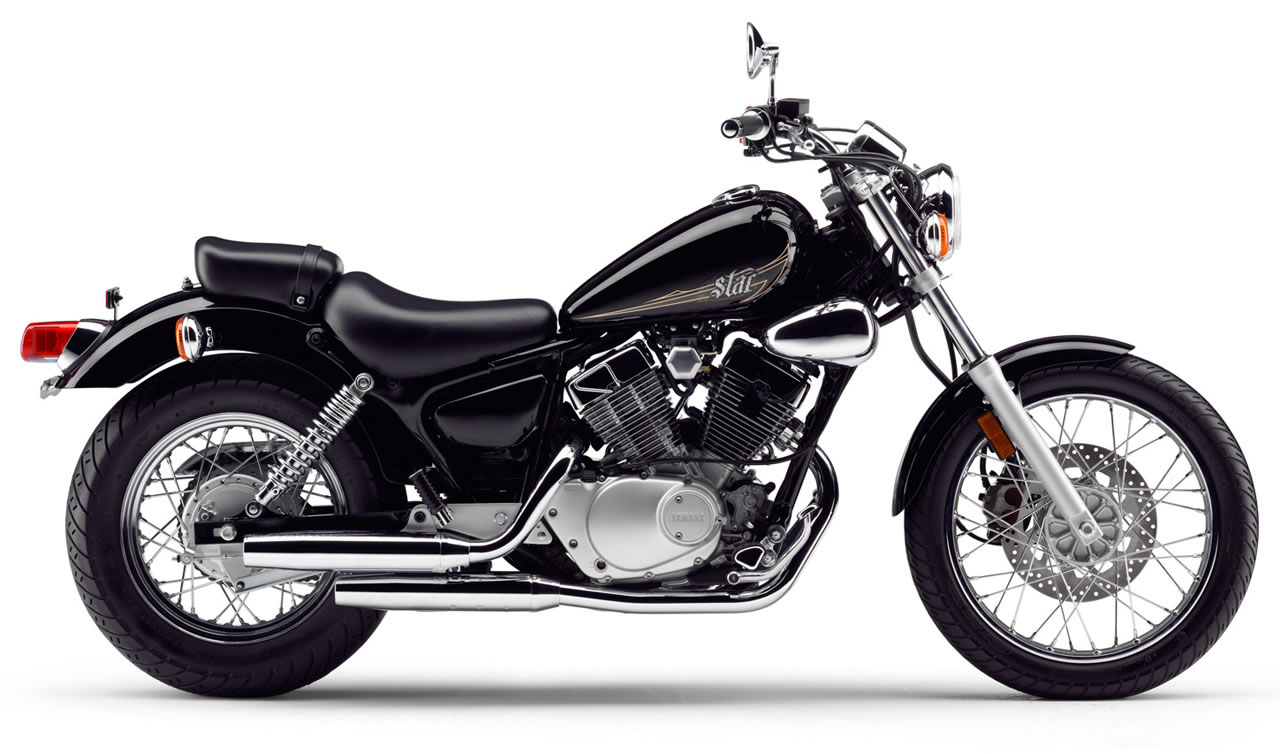 Similar to the bike above, this motorcycle has a relaxed riding position. It's a 250cc bike that will be relatively cheap if you buy it used.
5) Honda CBR 250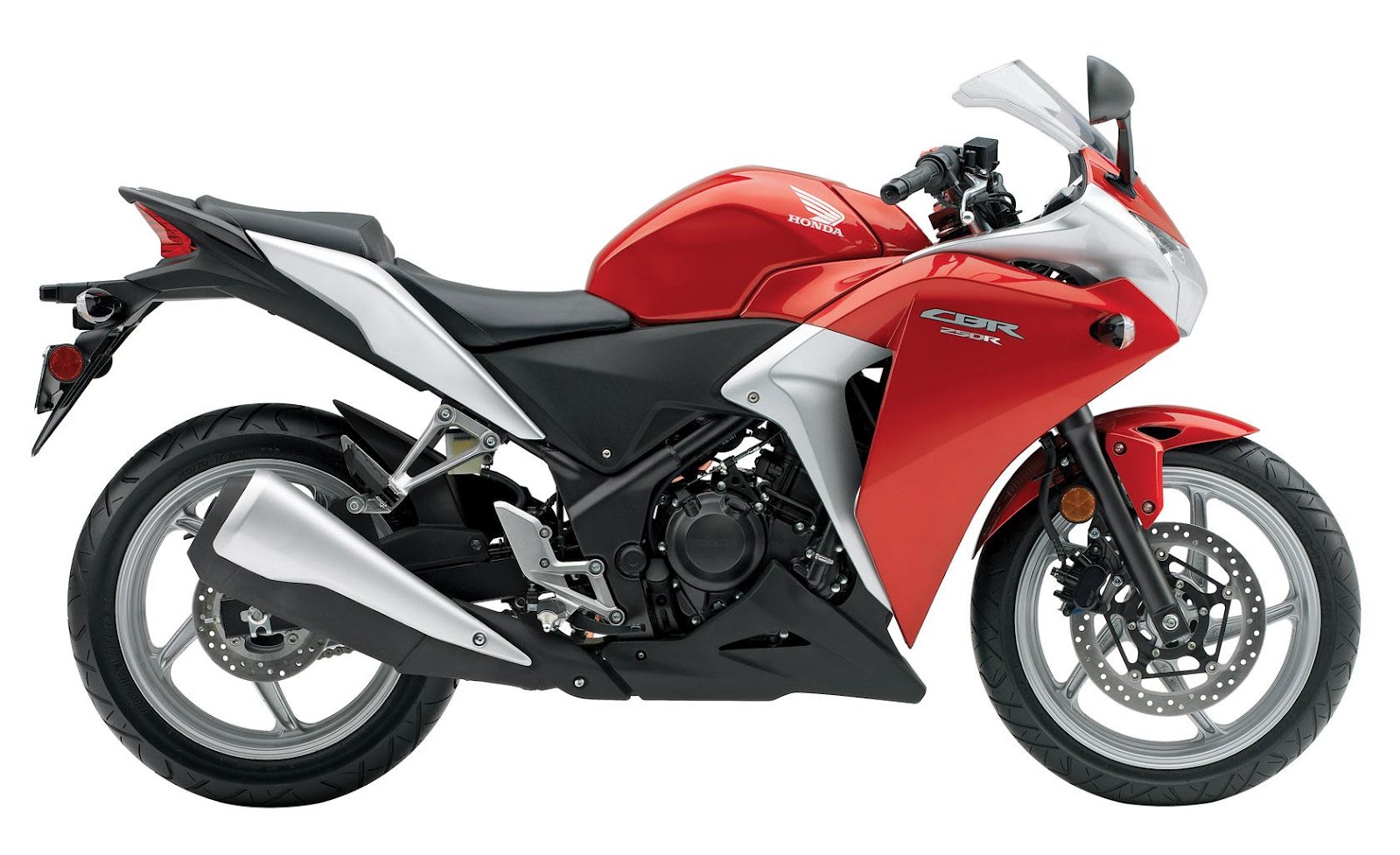 Another great 250cc bike if you're looking for a sport-style motorcycle. Comparable to the Ninja 250, this bike should be considered.
4) Suzuki gz250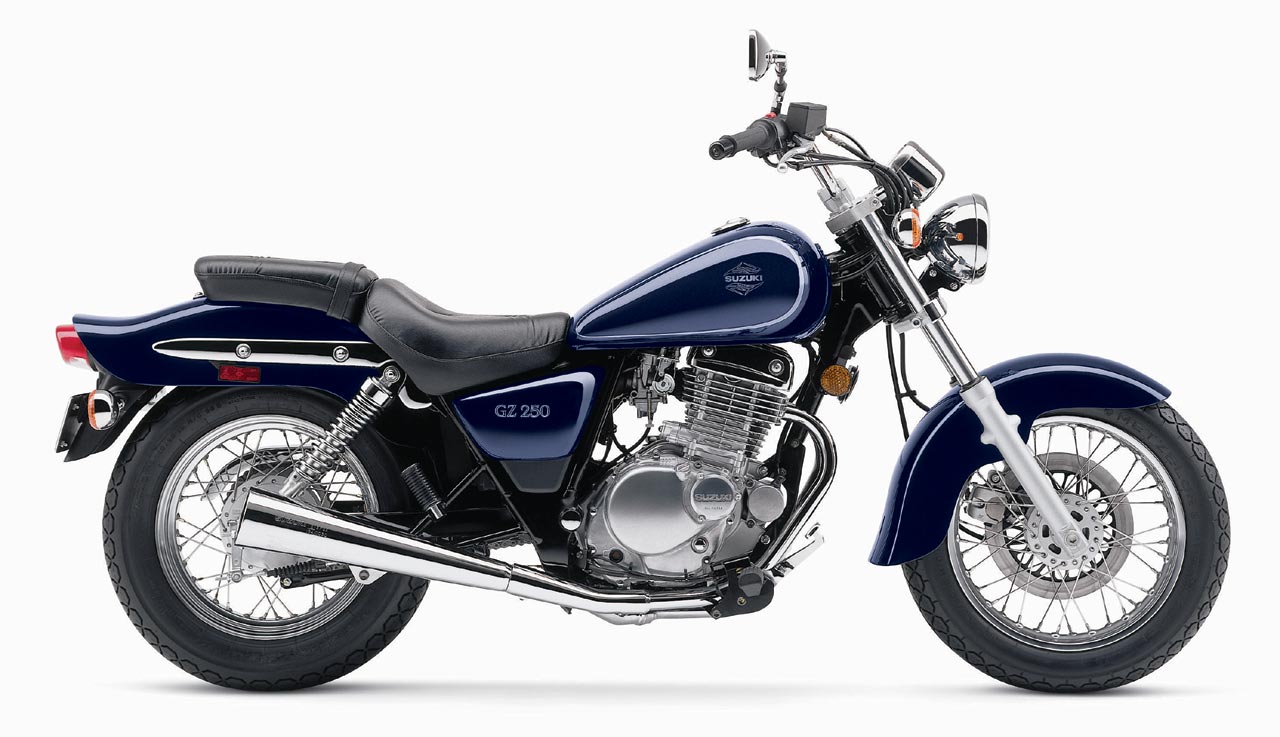 This was actually my first bike. I got it for dirt cheap and bought it used on craigslist. It's really light-weight and easy to maneuver. It has enough power to take on the freeway, but you'll be in the slow-lane.
3) Suzuki Tu250
Similar to the bike above.
2) Kawasaki Ninja 250 or 300
In terms of entry-level sports bikes, this is it. They are easy to find, cheap to buy and the most common you'll see. If you're looking to ride sports-style motorcycles in the future, this is the perfect starter bike.
1) Honda Rebel 250
This is probably one of the most common starter bikes. They use these at motorcycle training courses and they are quite simple bikes. They offer a comfortable riding position but be a joy to ride when starting out. There is a reason why they use these bikes in the training courses. They are the perfect starter bike, not to mention dirt cheap!
So that's my list! Let me know what other bikes you'd consider by commenting below.