Looking to do some exciting hikes in the east coast of the United States? Here are 5 great recommendations of places to go!
1) Bat Lake, Algonquin Park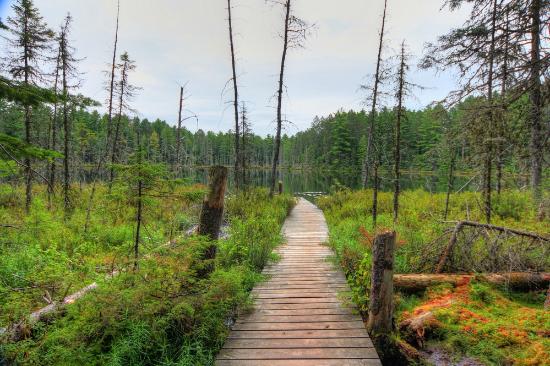 Located in Algonquin Park, Bat Lake Trail is definitely a trail to visit. Don't let the name fool you, this trail is beautiful and serene. It is the perfect trail for a family hike. To take advantage of the colours of the Ontario fall season, it's best to hike this trail from late August through October. As you walk along the trail you'll cross wooden bridges over tiny creek beds, all while meandering through a forest of hemlock trees. Eventually, you'll reach the lookout where you can sit and enjoy your lunch with a view of the lake. If you fall in love with the scenery along the trail, there are two campgrounds located nearby. Just don't forget your park permit that is required by all hikers of the trail.
Distance: 5.6 km (3.5 hours)
Difficulty: Intermediate
Season: August through October
Sights to See: It's hard to beat Ontario in the fall time. The province comes alive with deep reds, bright yellows, and rustic oranges making it the perfect time to spend a few hours outdoors.
2) Bridal Veil Falls, Manatoulin Island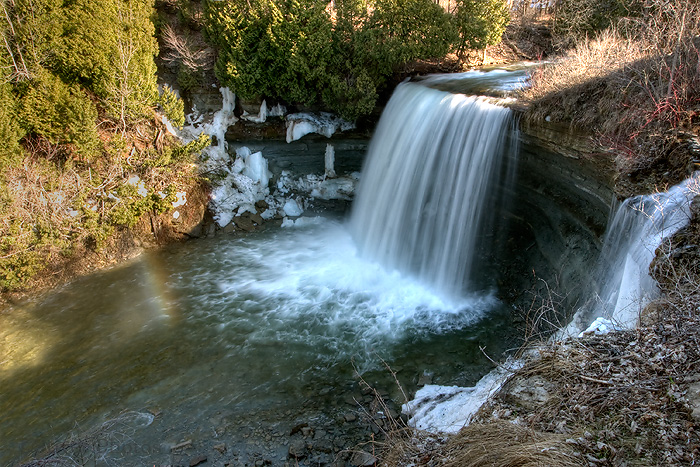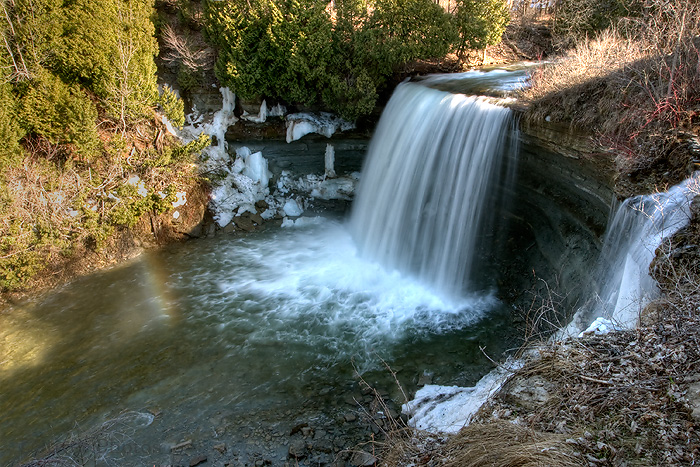 Bridal Veil falls is located on Manatoulin Island. Inland you will find a number of beautiful lakes and rivers famous for their salmon sightings. Although the trail is open all year round, its best to visit during the summer when the water at the falls is warm enough to swim in. No need to pack a lunch, there is a local fish and chip stand waiting for you at the base of the waterfall.
Distance: 6 km (5 hours)
Difficulty: Easy
Season: Year Round
Sights to See: The promise of a swim in a pool fed by a waterfall is motivation enough, don't you think?
3) Bruce Trail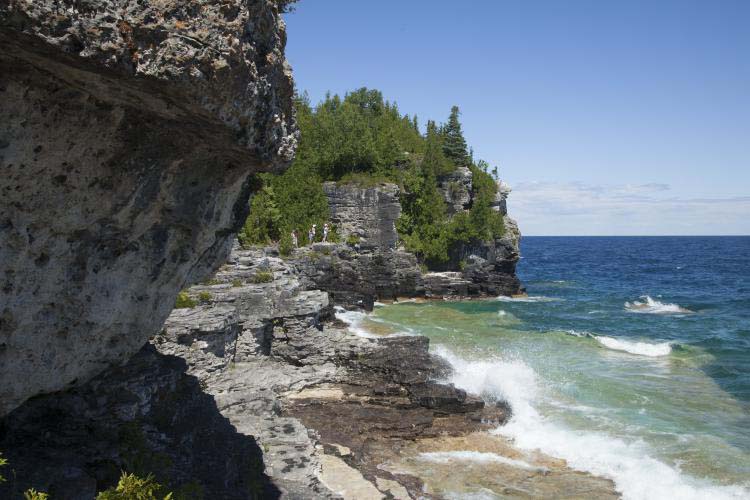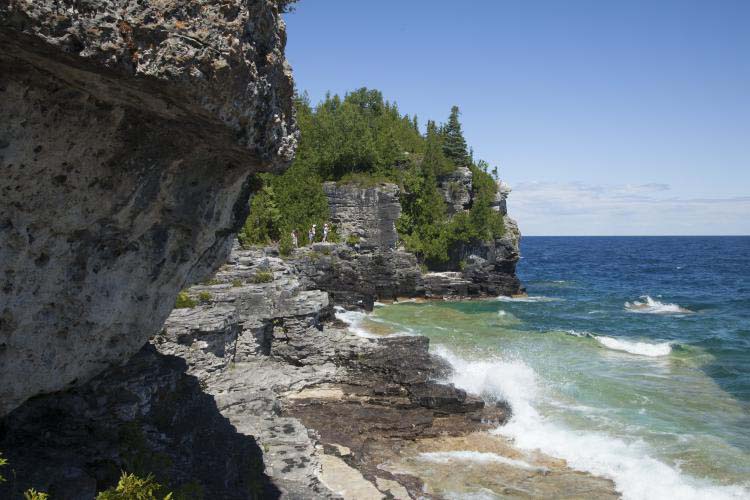 If you're a more experienced hiker than you've more than likely have heard of the Bruce Trail, Canada's longest and oldest marked trail. The trail meanders through the Niagara Escarpment, a large, natural, and protected habitat that houses beaches, wetlands, waterfalls and more.
Distance: 890 km ( Basically your whole summer)
Season: Year Round
Level: Easy to Difficult
Sights to See: Well the list of things to see along this trail goes on and on. Waterfalls, super tall cliffs, rolling hills, different kinds of wildlife, beaches….
4) East Coast Trail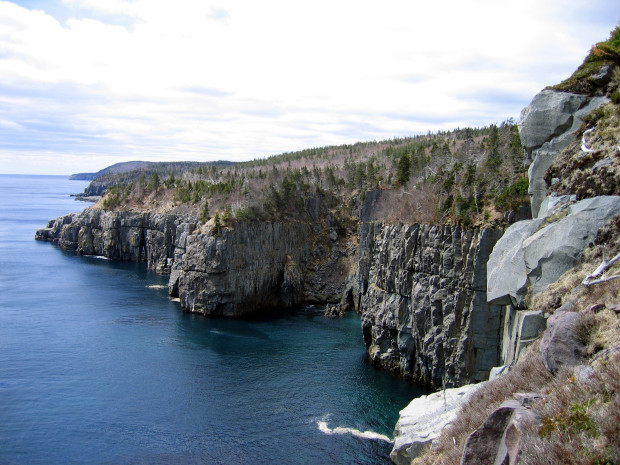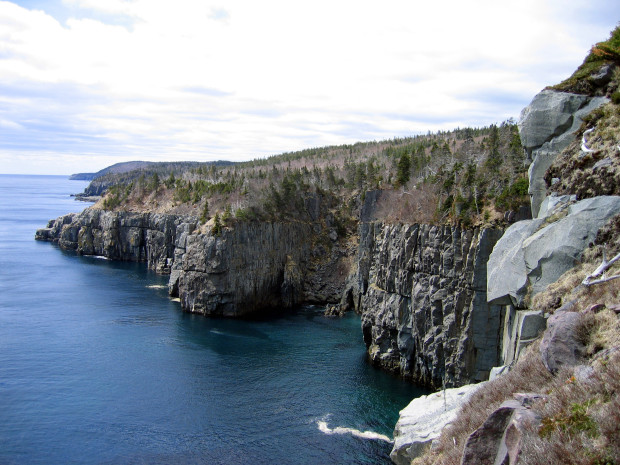 With over 265 km of trail and 24 paths to choose from, there is something for everyone at the East Coast Trail. The level of difficulty varies across the trail heads, so hikers of any expertise are welcome. As you walk along the shore line you'll be surrounded by beautiful seaside cliffs and the smell of the ocean breeze. Most of the trails lead into a town, so plan to spend some time enjoying some of the local shops and eateries.
Distance: 265 km
Season: All Season
Level: Varied. Plan ahead and check online to see which trails match your hiking level.
Sights to See: If you hike along the trail during May – June, you might just spot an iceberg in the distance. Whales also frequent the area, with most sightings recorded during June – July.
5) Breadalbane Nature Trail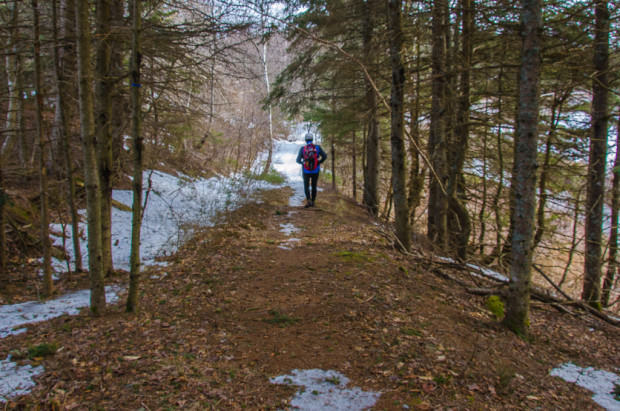 The Breadalbane Nature Trail is beautiful trail located in Prince Edward Island. The trail itself is a combination of loops, which lead you through a forest of white spruce trees, ferns, and the occasional raspberry bush. As you walk along the trail you'll cross wooden bridge over quiet creekbeds, make your way down some ravines, and eventually arrive at a small pond. Most of the trail is located in a marsh, so prepare to see a frog or two along the way. The trail is also great to visit in the winter and is the perfect place to bring your snowshoes.
Distance: 6.5 km (6 hours)
Level: Intermediate with difficult sections
Season: All season
Sights to See: Walking along the trail you'll cross multiple foot bridges listening to the sound of frogs.