Sometimes, adventure goes to extreme activities restricted for certain group of travelers who want to test their own boundaries. Mountain climbing itself is an adventure but what about conquering the highest peaks in the world?
Those who want to reach a place higher than the clouds, almost close to heaven will always set their goals to the Top 10 highest mountains in the world. Extreme climbers call them them "eight-thousanders", in reference to the 8,000 meter- heights of these mountains. They are all aligned in the Himalayas range covering countries like Tibet, Nepal, Pakistan and China.
Here is a quick background of the highest mountains in the world.
1. Mt. Everest ( 29,035 ft) Nepal and Tibet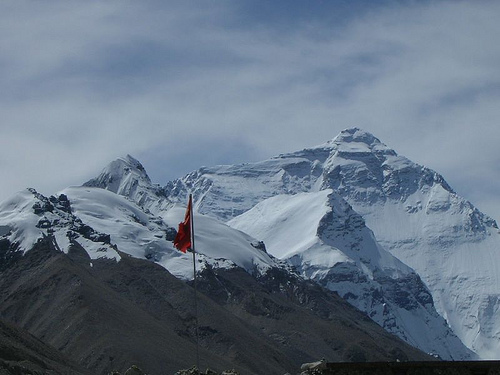 Most people are familiar with the name "Mt. Everest" and its title as the highest mountain in the world. Named after a British General Surveyor serving in India in the mid 19th century, Mt. Everest has 5 major glaciers. Best ascended during early May to avoid the monsoon which will bring heavy rains and strong winds. Like most "eight thousanders", this mountain climbed hundreds of lives in pursuit in ascending and descending from its summit.
2. K2 ( 28,250 ft) Pakistan and China
The "K" stands for the Karakoram Range where it lies and "2" as the second peak when it was first spotted. Called by the locals as "Chogori", this mountain is Pakistan's highest mountain. It was first ascended in 1954 by the Italians but it can earned it reputation as one of the most difficult to climb. It is also the 2nd most dangerous mountain demanding technical climbing and high threats of avalanche resulting to many unsuccessful attempts.
3. Kangchenjunga ( 28,169 ft) Nepal and India
Its Tibetan name means "Five Treasures of Snow" with its five peaks representing treasures of the Tibetan culture. Ascended first in 1955 by a British expedition, this is the highest mountain in India and comes second in Nepal. Avalanche and sometimes mud slides are one of the things climbers have to face. The summit of Kangchenjunga has not been technically reached in respect to the belief of the Sikkimese, the indigenous people living closest to the mountain. They believe that the summit is a sacred place, hence climbers opt to end their climb before reaching its summit.
4. Lhotse ( 27,940 ft) Nepal and Tibet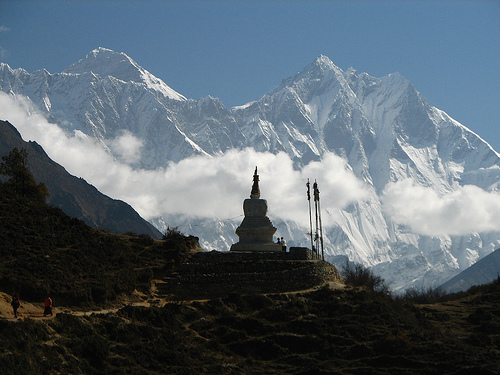 Lhotse is the least climbed among the world's highest mountains. The main reason is the degree of difficulty brought by is sharp summit which is the steepest and dropping vertical ridges. Solo ascent to Lhotse is impossible. This mountain was "discovered" after Everest was climbed and used as an alternative route in reaching Everest. The best time to climb is from April-May and September-October.
5. Makalu ( 27,776 ft) Nepal and Tibet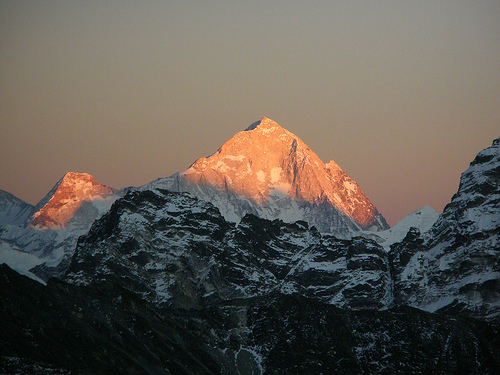 The "Big Black" mountain situated within the Makalu-Barun National Park and Conservation Area, it is only 14 miles east from Everest. Makalu is fit for extreme climbers looking for some challenge. Steep climbing is required with its exposed ridges and the summit can be reached by rock or ice climbing.
6. Cho Oyu ( 26, 906 ft) Nepal and Tibet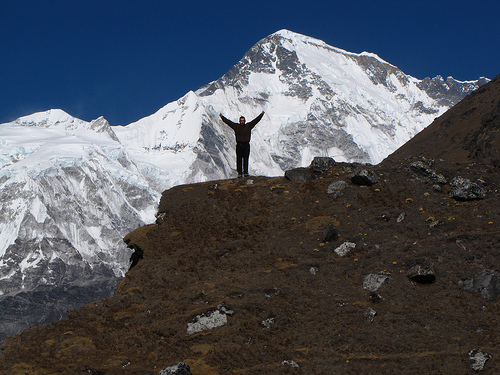 In Tibetan language, Cho Oyu means "Turquoise God" and was first ascended by a group of Italians and Nepalese in 1954. Among the highest mountains, Cho Oyu is the easiest and often climbed for training but 43 people died climbing this mountain as of 2009. The western side of the mountain served as major pass and a trade route. Not just for climbing, Cho Oyu also caters to skiers and snowboarding
7. Dhaulagiri ( 26,795 ft) Nepal
The "White Mountain" it is located in the north-central part of the Himalayas. A group of Swiss climbers first reached the summit in 1960. Dhaulagiri stands entirely within Nepalese territory with enormous massif as its distinct features. Best time to climb is from April-May.
8. Manaslu ( 26,781 ft) Nepal
One of the mountains, climbers conquer prior to Mt. Everest is Manaslu. Though its slopes are treacherous with long ridges, climbing here requires less technicalities compared to other mountains. Called by the locals as the "Mountains of the Spirit", it is still prone to avalanche. In fact, just in September 2012, at least 11 died when a group of Europeans was hit by a huge wall of snow and hard ice avalanche. Manaslu is also opened for ski tours and costs lesser compared to other peaks.
9. Nanga Parbat (26,660 ft) Pakistan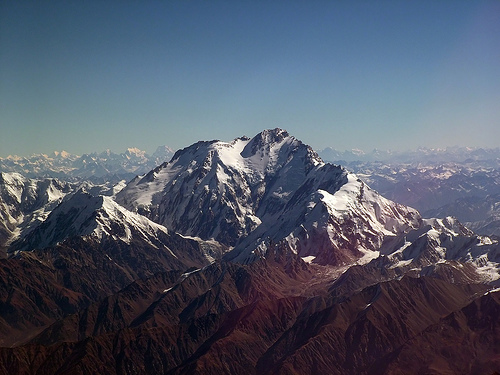 Also known as "Diamir", Nanga Parbat is the second highest mountain in Pakistan situated in the western Himalayas within the Kashmir region. Its Sanskit name means, " Naked Mountain" but others nicknamed it " Killer Mountain", "Murder Mountain" and the likes due to the number of casualties and even deaths among those who tried to reach its summit. This glacier and snow-covered mountain have steep walls and side drops. Best time to climb is from June to September.
10. Annapurna ( 26,545 ft) Nepal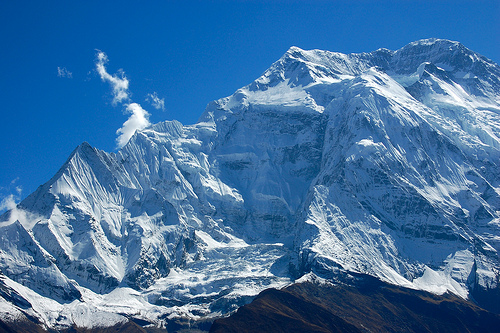 This mountain may be named after the Hindu goddess of fertility but it is the most dangerous mountain in the world. First climbed in 1950 by the French with one of the members ,Maurice Herzog penned their climbing experience and currently the best-selling climbing book of all time. Extreme climbers try their luck from April-March.
Are you eyeing on climbing any of these mountains? We would like to hear from you!