White water rafting (WWR) has become a popular activity in Cagayan De Oro. But it eventually branched out to a few provinces around the Philippines as well. It's an adventure that can be experienced by any age group (kids should have the consent from their parents/guardians), which is something that can be enjoyed by swimmers and non-swimmers alike. So if you're a first-timer, then WWR is something that'll surely give you an adrenaline rush!
ATTENDING THE ORIENTATION IS A MUST! As a non-swimmer, my perspective of WWR was quite enjoyable despite the sudden flips out of the raft. But of course, it's an extreme adventure that is certainly worth listening and gearing up for. Participants will be required to know the right usage of the equipment provided, and of course the basic strokes of paddling (i.e. paddle forward, turn the boat, turn the boat and then paddle forward).
WHAT TO DO WHEN YOU FALL OFF OF THE RAFT? I had my life vest tightly fastened so that I wouldn't lose it when I drift through the river or go under water. The currents and the rapids of the river in CDO were quite strong. But my vest kept me safe.
So what did I do when I fell from the raft? I panicked for like a few seconds since I got caught inside the capsized boat. It's was scary to see nothing but darkness around me. But then I remembered our tour guides advice: DON'T FIGHT THE CURRENT! You'll lose your strength just doing so. You just have to let the water bring you up to the surface or end up staying under the water for a longer period.
You can also do the following positions when the unexpected happens:
You'll float to safety by lying on your back while positioning your body downstream.
If there are any rocks in sight, you can push these away by using your feet, and then paddle your way into safety using your arms.
You can swim back to your raft. But if swimming towards your boat isn't doable, then wait for your tour guide to pick you up.
Never try standing up on anything or you'll end up slipping.
Always keep your head above the water.
ENJOY THE RIDE DESPITE YOUR FEARS, then shout "Hi-five" after accomplishing a rough ride. Putting our paddles up and shouting this famous line made up for an extreme trip down the river. You'll surely feel proud after surviving such a bold undertaking.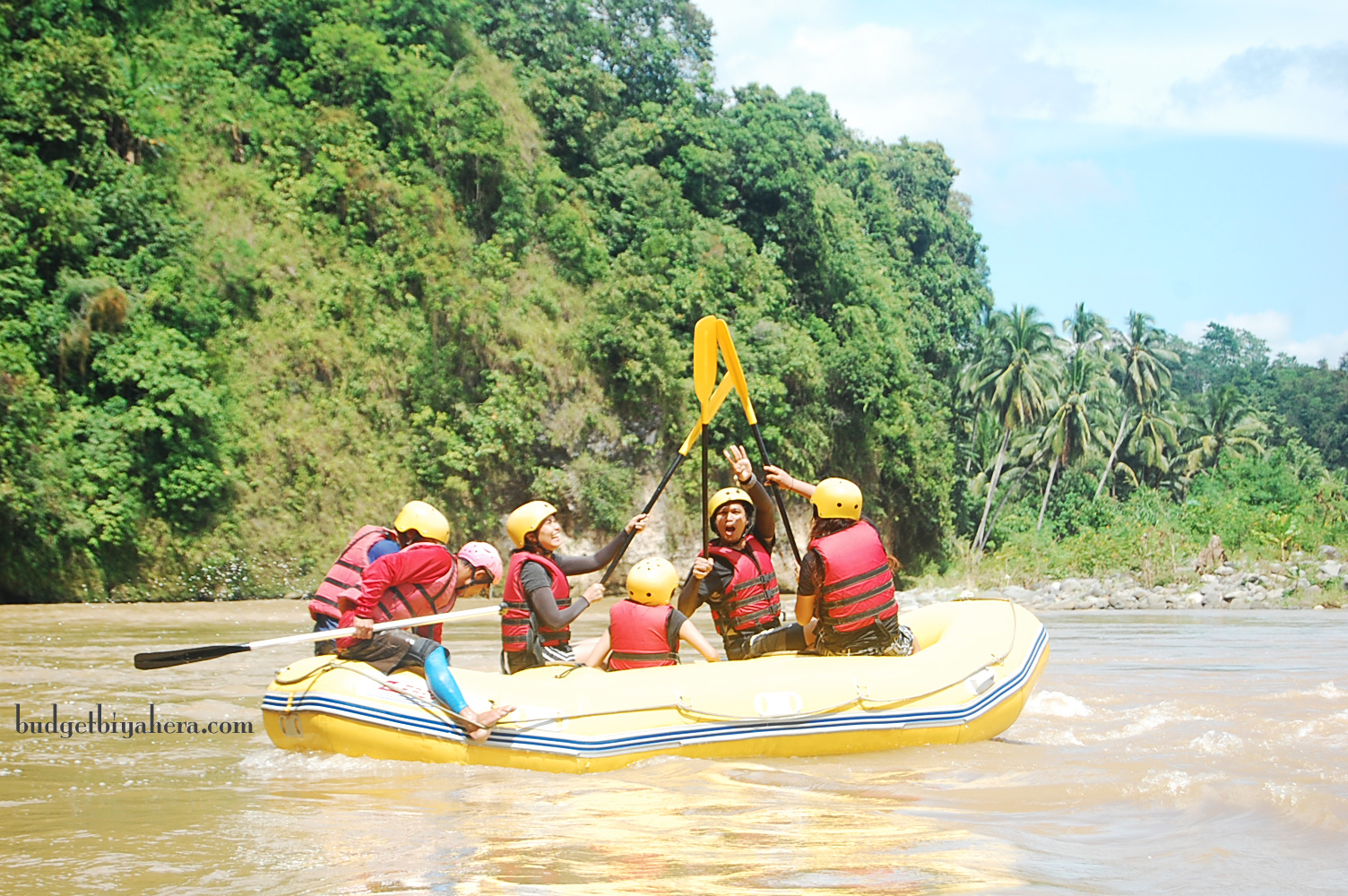 7 GREAT TIPS FOR FIRST-TIMERS:
You can invest in a GO-PRO (with both photo and video options) or an underwater camera. But if you only have the ordinary device for taking pictures (Point & Shoot or DSLR), you can still ask the tour company's official photographer, to use your gadget/s while you raft.
Don't lose your gears. You may end up paying for it when you lose one along the way.
Wear Dry-fit clothes or rash guards, and arm sleeves if you're afraid of getting toasted under the sun. Wear board shorts as well. It will also be a cold and drenching trip. So make sure not to wear any cotton-based clothing since these are water absorbent.
Bring a DRY SACK for all of your valuables, should you decide to take any during the trip. I actually invested on an 8-liter Sea To Summit for storing and protecting my personal stuff.
You have the option of wearing Aqua shoes or sandals w/straps. Just make sure that these aren't loose. I almost lost mine during one of my falls. But other than that, you can always go barefoot.
Wear sunblock! Your skin will thank you for it later on.
Bring with you an appetite for adventure because it will be an adrenaline rush that will surpass any form of ride that you've ever been on.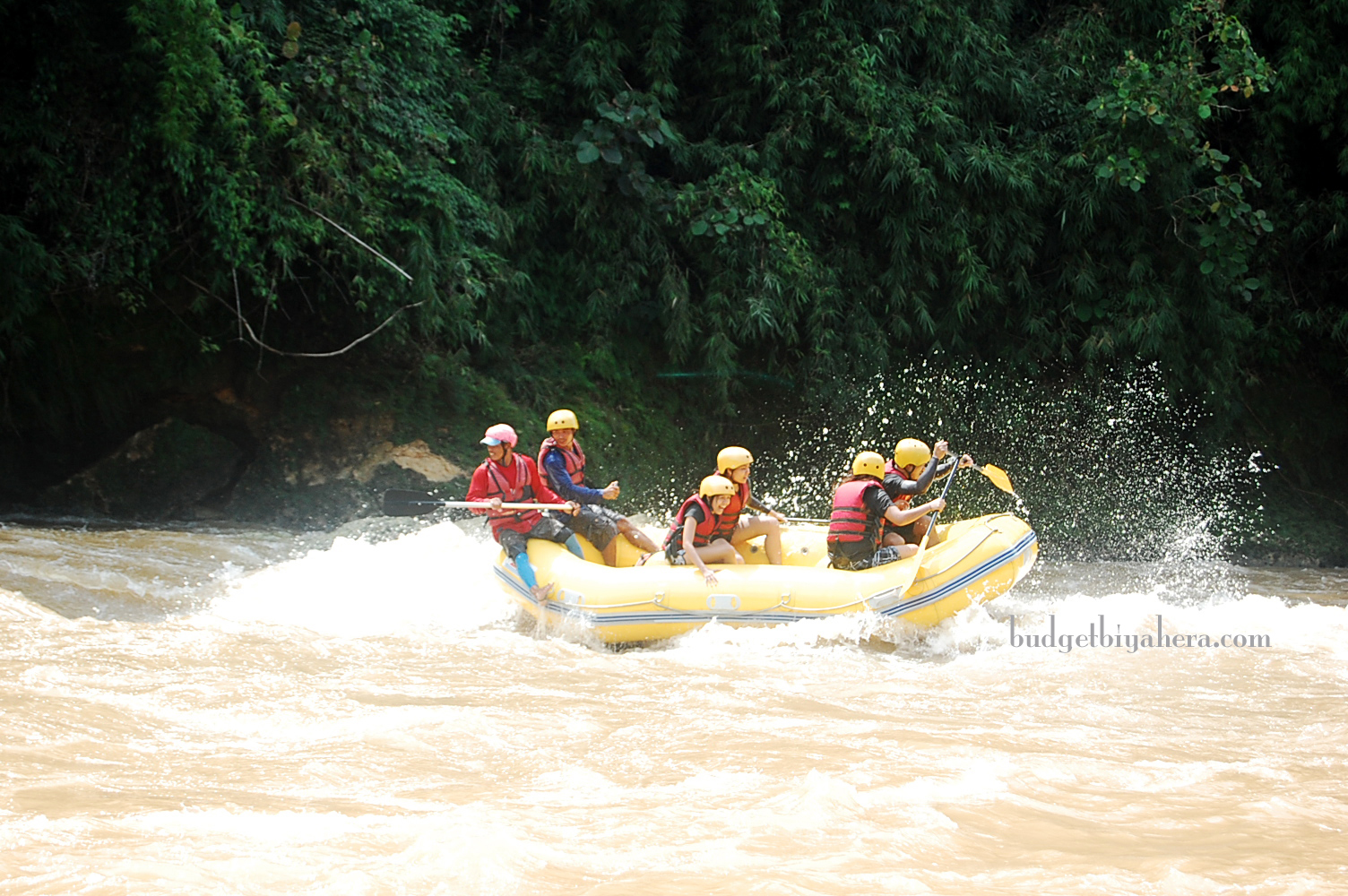 HOW TO EXPERIENCE THE WWR IN CDO? Usual tours in CDO will include pick-ups and drop-offs anywhere in the city. Moreover, local flights in the Philippines serve direct flights to Cagayan De Oro. You can choose either Cebu Pacific or Philippine Airlines.