My beau and I were visiting Bohol for only one day, so we opted to book a hassle-free tour. From there, we got to learn more about the history of the city, and was able to experience some of the things that we've only seen from text books. So without further adieu, here are 7 must-see tourist spots in the Land of the Chocolate Hills.
1st Stop: Baclayon Church
A trip to Bohol won't be complete if you fail to visit the Baclayon Church. The basilica is one of the oldest churches in the Philippines, which was built using coral stones. The people who were forced into constructing the church used millions of egg whites as a means to cement the stones together.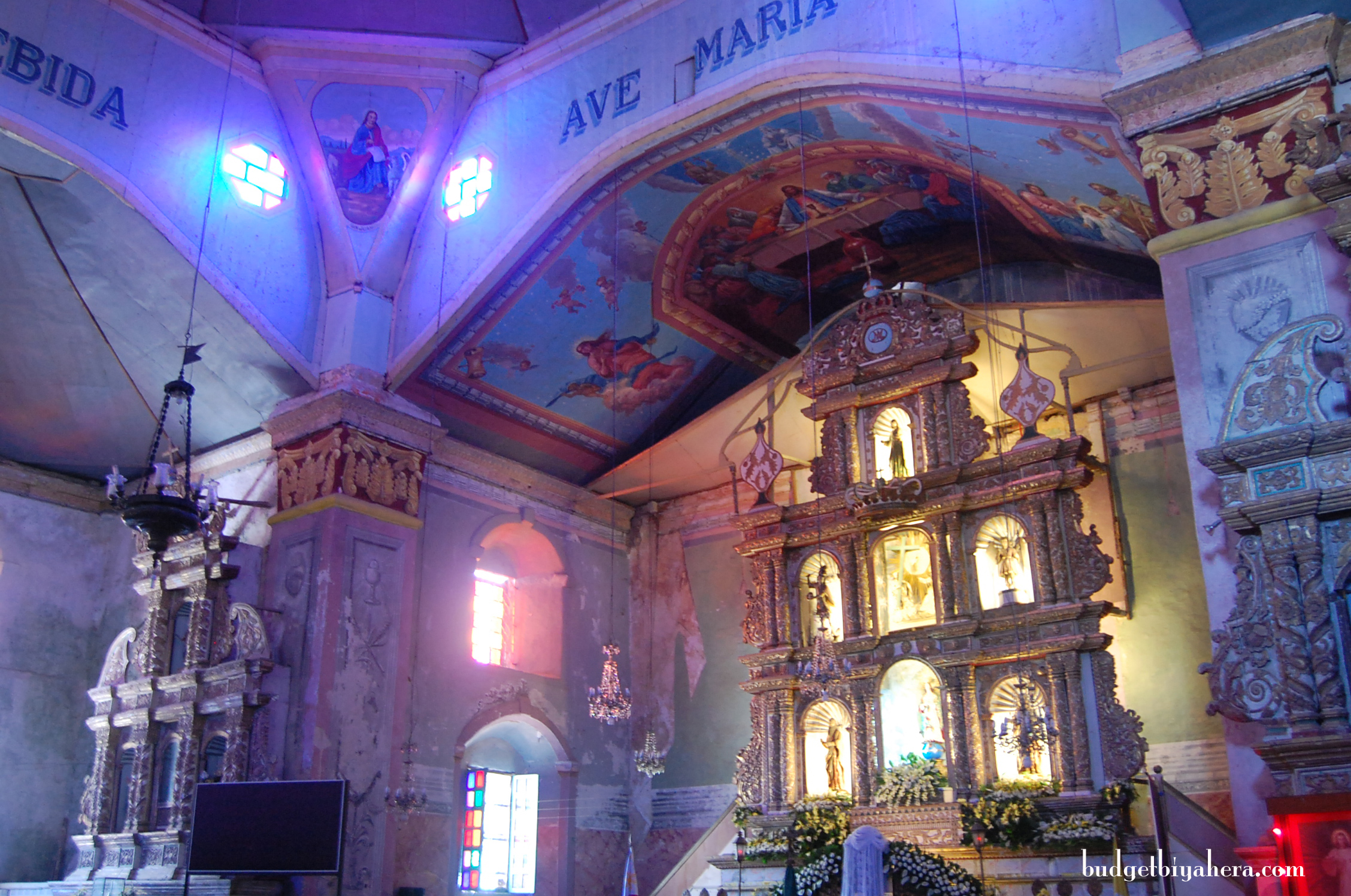 TIP: When visiting this place of worship, make sure to wear appropriate clothing. Otherwise, you'll be required to wrap a long cloth around your waist or body.
2nd Stop: Loboc River Cruise
If there was something that got me disappointed about this particular cruise, it would have to be the bland-tasting food. But other than that, I enjoyed the short sail through the Loboc River as we got to see local kids jumping in and out of the water. But other than that, the boat also made a stopover at an area where several ladies wearing pink serenaded us with their lovely voices.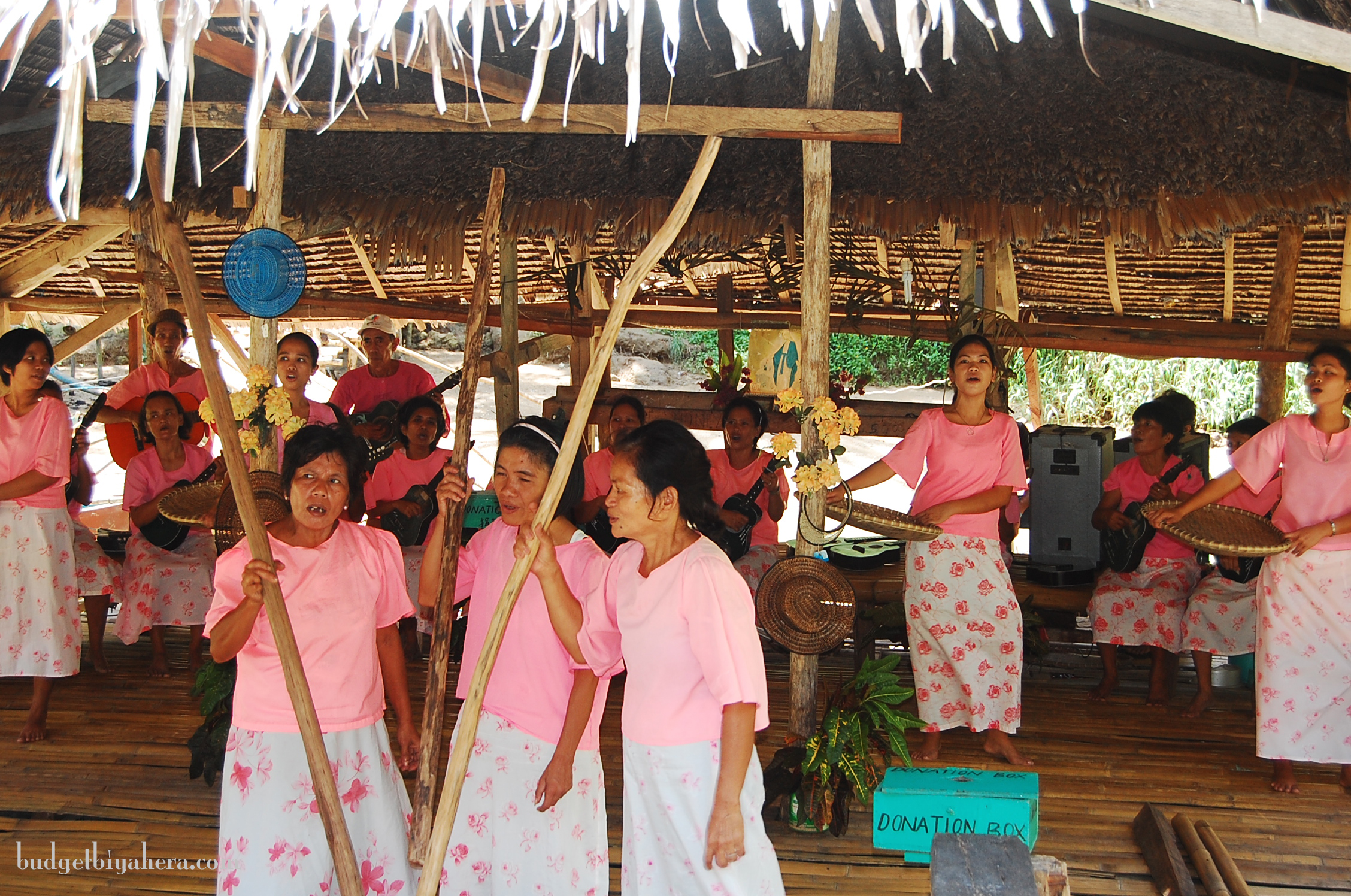 3rd Stop: Butterfly sanctuary
It was quite refreshing to see butterflies of different kinds, sizes and textures in this sanctuary. I was pretty impressed with the way the haven preserved these insects from the moment they're born as eggs to becoming full-grown butterflies.
TIP: While you're there, make sure to order some of their organic ice creams. The avocado flavor is the best!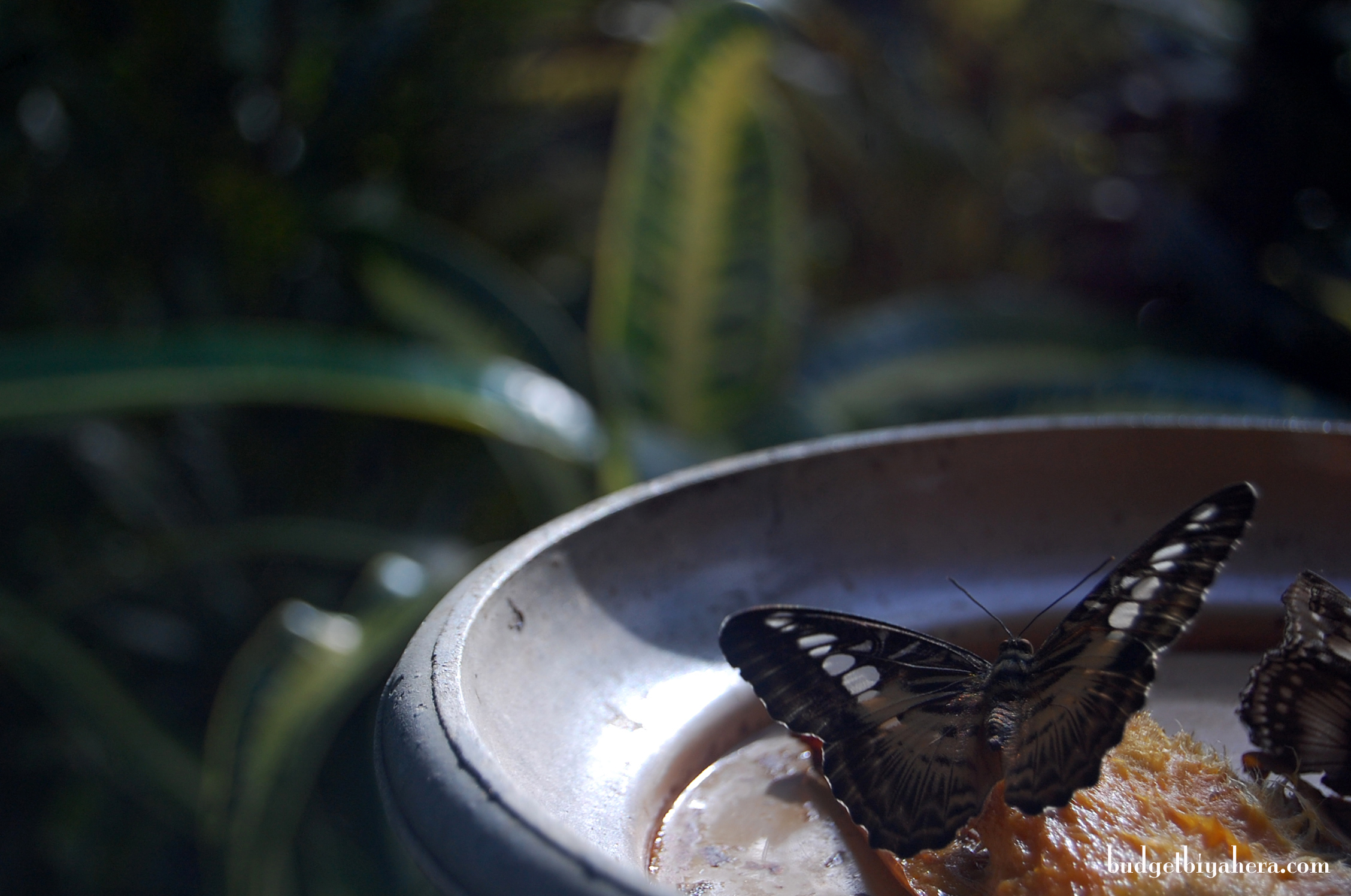 4th Stop: Tarsier Viewing in Captivity
Despite the foul smell coming from these endangered species, I still loved the wide-eyed Philippine Tarsiers that we visited. We encountered them during the day, while half-asleep. It was pretty obvious that these nocturnal animals were trying to get some shut-eye. But failed to do so, since plenty of tourists where roaming around.
TIP: Don't make too much noise, when viewing the Tarsiers. This can greatly disturb them.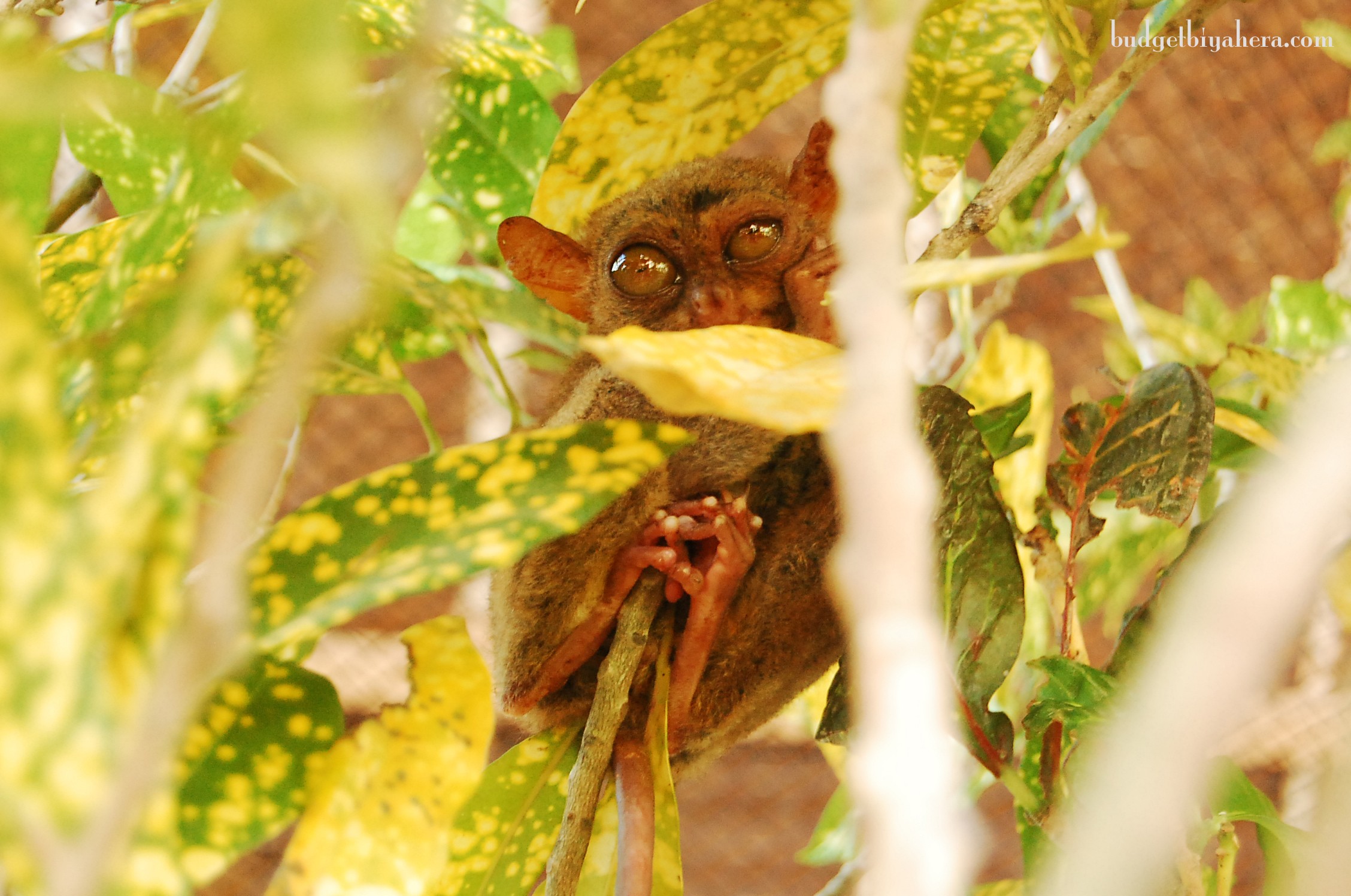 5th Stop: Billar mahogany Man Made Forest
The Billar Man Made Forest stretches to about 2-km, and is mostly filled with tall Mahogany trees and other green foliage. You'll also get to experience the sudden drop of temperature when you enter the woodland.
6th Stop: A thousand chocolate hills!
I've only seen the Chocolate Hills from my schoolbooks. So I was in awe when I finally saw these natural wonders in actual. There may not be an exact number as to how many the chocolate hills are. But there are at least 1,260 hills in close proximity. These hills that are covered with green grass, turns brown as soon as dry season arrives. Thus associating its color to that of chocolates.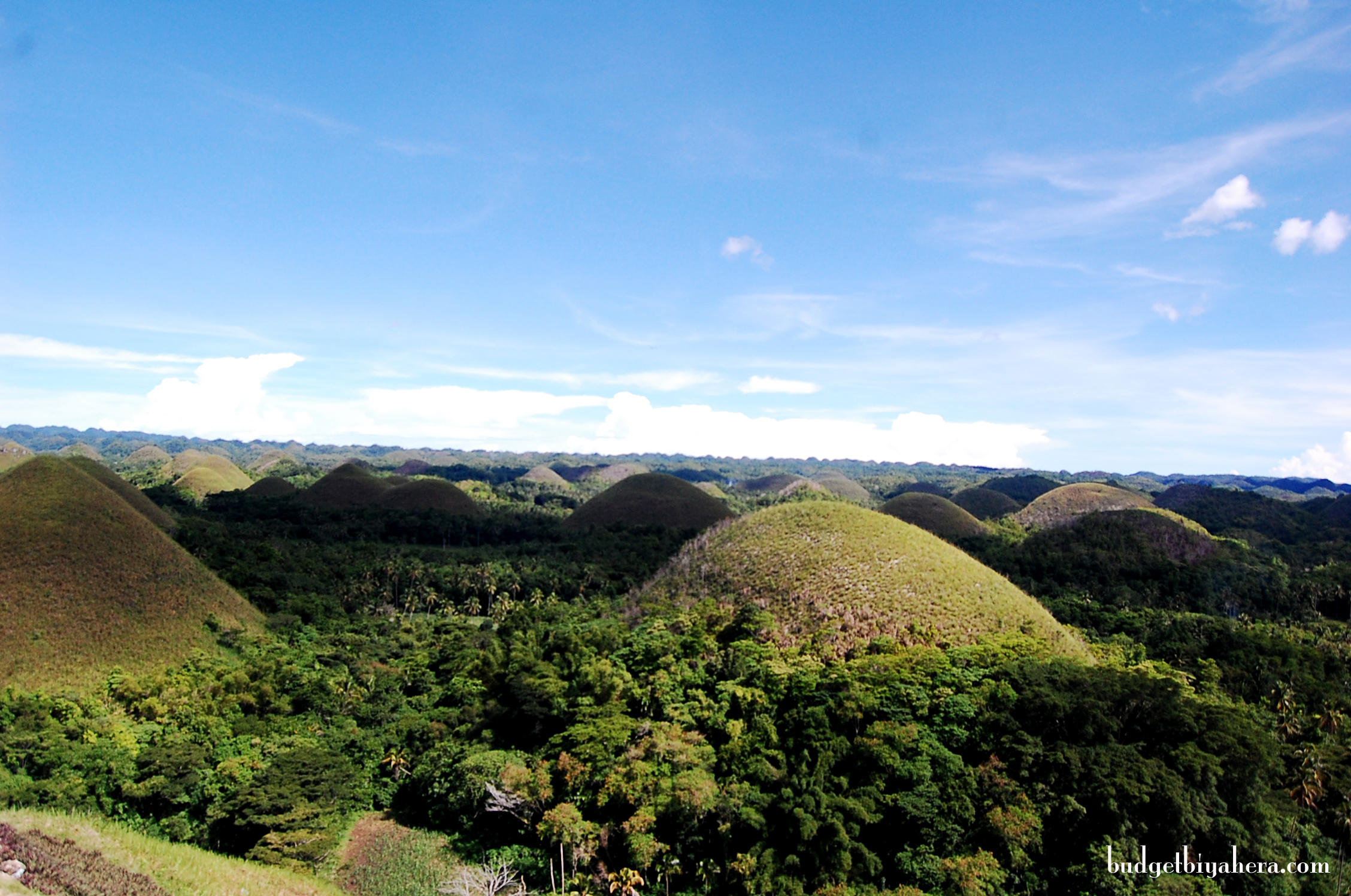 7th Stop: Blood Compact Monument
The Blood Compact Monument is a historical landmark in Bohol, where Spanish explorer Miguel López de Legazpi and Datu Sikatuna (Bohol's tribal chief) made their blood compact. As a part of a tribal tradition, the "Sandugo" was done in order to seal their friendship.
If you're thinking about exploring Bohol in the future, make sure to include these famous sites into your itinerary.