Camiguin is an island province of the Philippines located in the Bohol Sea, about 10 kilometres (6.2 mi) off the northern coast of Mindanao. It is politically part of the Northern Mindanao Region of the country and formerly a part of Misamis Oriental province. Camiguin is the second-smallest in the country both in population and land area after Batanes.
Here are 6 things you must see in Camiguin that you can do in under a day. Enjoy!
Mantigue Island
Mantigue Island is one of Camiguin's coral islets, which can be accessed via a 15-minute pump boat ride. The area can be quite small but is certainly teeming with lush greeneries and marine life. It is also surrounded by white sand, and is comprised of a mini-forest. Moreover, some locals who make a living out of fishing from the sea also inhabit the northern side of the isle. On top of that, the island also spans to about 4-hectares and is surrounded by clear, blue waters. We brought our snorkeling set and went deep sea diving are two things that can be done in this side of Camiguin.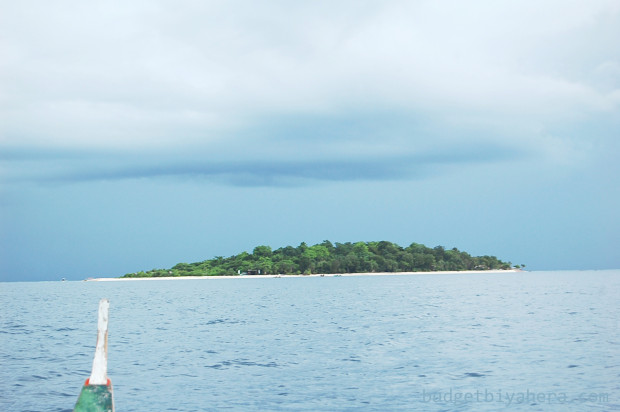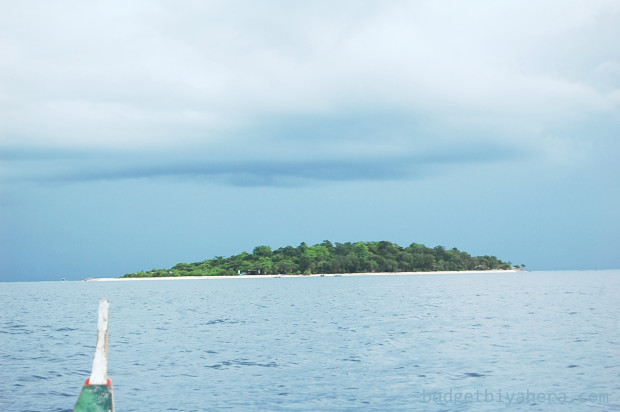 Clam Sanctuary
Visiting the Clam Sanctuary is also a worthy trip, as you'll get to see up-close several clams that are held in captivity (more of being preserved). Some of the clams that we witnessed from the big tubs of water were bigger than both my hands combined. These clams were about 1 foot in length, and were 6 to 7 inches thick. Now, one thing that I learned about the huge clams was that they had the ability to bite one's finger off. It was that forceful.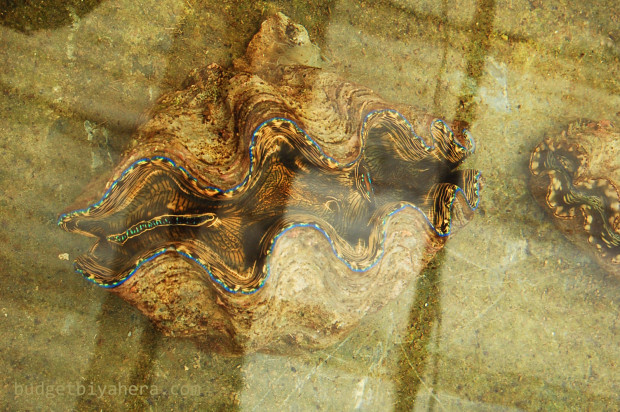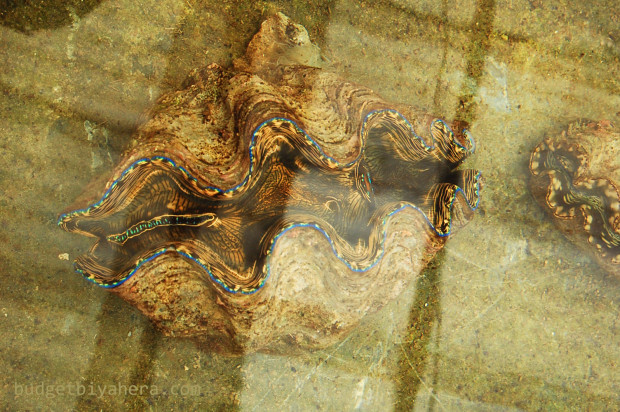 Katibawasan Falls
Katibawasan Falls is another tourist attraction that is worth seeing firsthand. The power of the falls was quiet audible even from a distance, and was definitely a sight for sore eyes! And when you finally get closer to it, you'll immediately feel a cold breeze run through your skin. But what's even colder is the water from the lagoon, from which the falls streams to. It's icy cold! You can do a quick dip or swim, if your body could tolerate the drop in temperature.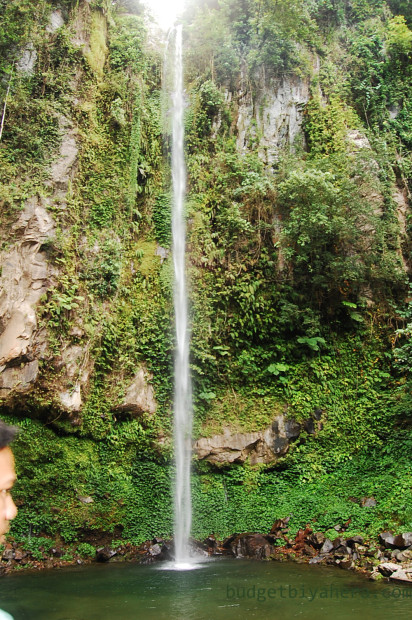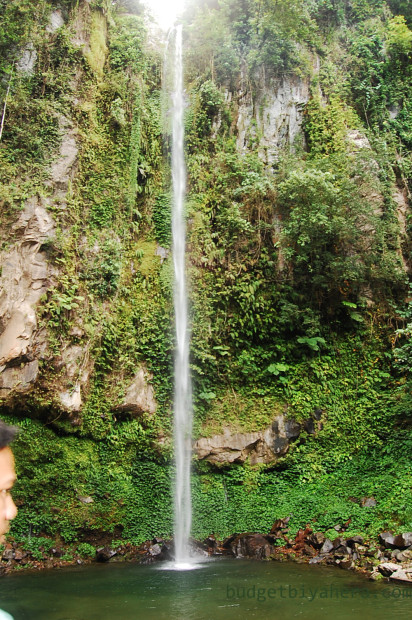 Old Vulcan / Station of the Cross / Walkway
The Old Vulcan, Station of the Cross (there were statues that depicted scenes of Jesus carrying the cross) and Walkway were some of the sites that we no longer got to see. But my group and I were able to see some parts of it for a short while when we slowly cruised down the road. You can access all three spots in one area, which is conveniently located on one of the main roads of Camiguin.
Gui-ob Church

This church from the old Catarman town (known to many as Gui-ob Church) hasn't been restored for a very long time. It was to some extent engulfed in volcanic rubbles (when Mt. Vulcan formed and erupted from 1871-75), which has left only the church and bell tower's remains.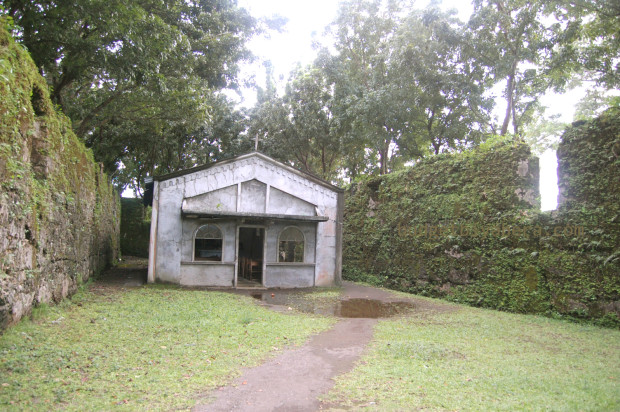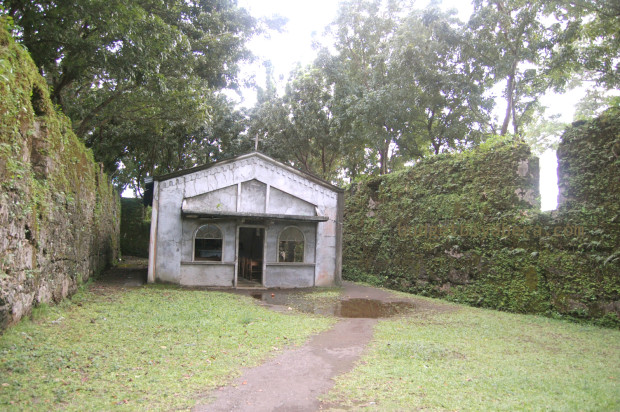 Sunken Cemetery and Cross Marker
When you see the famed cross marker at sea, you'll know that it's from Camiguin. The huge cross can be seen when tides are low (built in 1982). It actually served as a marker for the community cemetery that was submerged during the 1871 volcanic explosion. Moreover, both sites are just a few steps away from Gui-ob church. You can also take a boat towards the cross, and even go snorkeling to see the sunken cemetery up-close.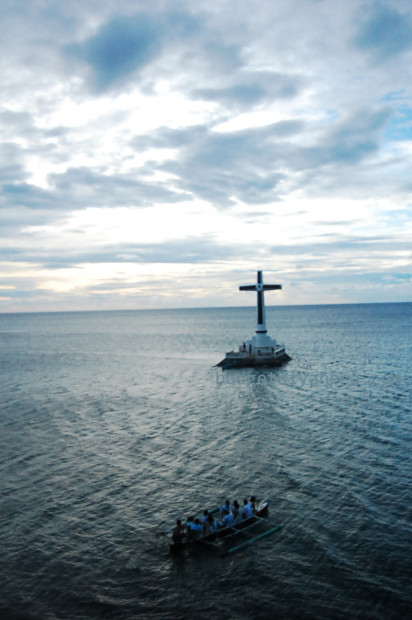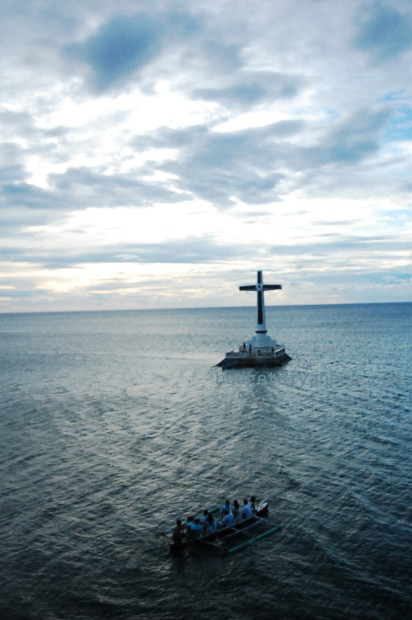 *Camiguin can now be accessed through a direct flight via Cebu Pacific Air (local Philippine airline). 
Featured image provided by BigBerto