The Philippines may be a tropical country. But it also boasts of several cities that have cool climates that can be comparable to wintery temperatures of Hong Kong or South Korea — and one of those would be Baguio City, Benguet. The Summer Capital of the Philippines or the City of Pines is located 1,600 meters above sea level.
The subtropical highland climate of Baguio City is known for a lot of interesting places, ranging from beautiful edifices to botanical gardens. But the familiar sites that visitors frequent to are usually the following: The Mansion, Wright Park, Mines View Park, Burnham Park, Baguio Botanical Gardens, Camp John Hay and Baguio Cathedral.
The Mansion
The Mansion is easily identified by its elaborately designed main gate and well-trimmed grass. Moreover, the hall is also occupied by the President of the Philippines as its 'official summer residence'.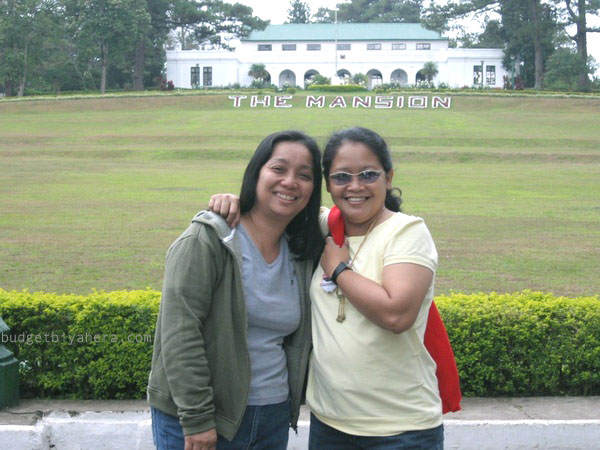 Wright Park
Just a short walk across The Mansion is the famed Wright Park. The area boasts of its "Pool of Pines" and seasonal sunflowers. If you have kids with you, you can also take them horseback riding at the Wright Park Riding Circle.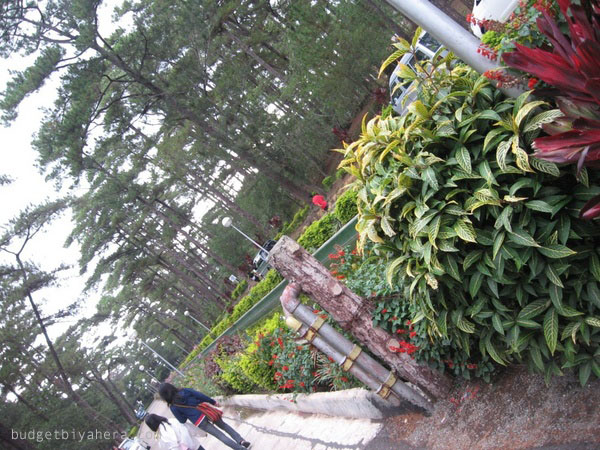 Mines View Park
Baguio started out as an American mining city. Thus creating the well-known Mines View Park. It has been made famous for its on-the-edge location, stunning landscape of Benguet's mines and Cordillera mountains. A trip to this park will not be complete without eating some grilled corn, taking a photo with the pink-haired pony or shopping for some quality silver accessories.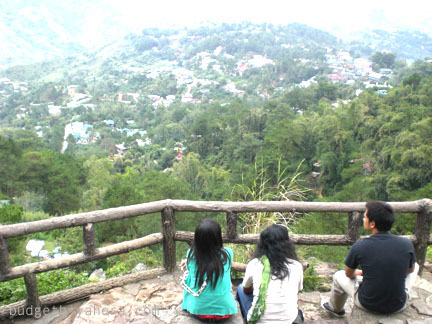 Burnham Park
Recognized as the 'mother of all parks', Burnham Park consists of 12 entertaining spaces: Burnham Lagoon (a man-made lake where mini rowboats can be used for a minimal fee), Children's Playground, Skating Rink, Rose Garden, Orchidarium, Igorot Garden, Melvin Jones Grandstand, Athletic Bowl, Picnic Grove, Japanese Peace Tower, Pine Trees of the World and Sunshine Park.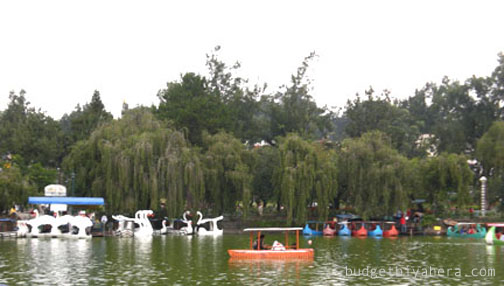 Baguio Botanical Gardens
If you're a flora enthusiast, then a visit to the Baguio Botanical Gardens will make for a peaceful day in the city. It's a scenic place for breathing fresh air, whilst admiring different species of plants. Also, a trip to the gardens will not be complete without having your picture taken by the entrance, where a cement and stone-made bas relief monument shows the Cordillera tribes different customs.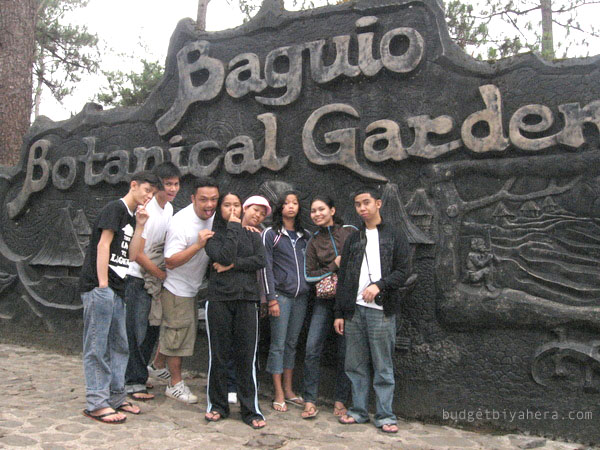 Camp John Hay
Camp John Hay is another popular attraction in Baguio. It's a private resort that offers a world-class golf course, classy hotels, a Butterfly Sanctuary, shopping center and more.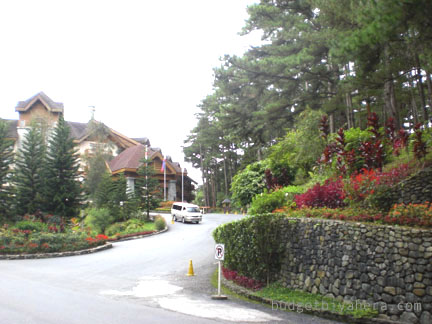 Baguio Cathedral – Our Lady of Atonement Cathedral
The Our Lady of Atonement Cathedral, which is located on top of Mount Mary Hill is one of the most familiar icons in the City of Pines. The Baguio Cathedral is beautifully recognized for its ornate architecture, rose-colored edifice and twin pinnacles.
Baguio can be accessed via bus, and is a 5-6 hour road trip from Manila.