Coron has got to be one of my favorite destinations in the Philippines (a first class town in the province of Palawan). The municipality has been recognized for being a popular diving site. So you can definitely explore Coron for its sunken Japanese warships and marine life. You can also admire the aquatic sights and nearby isles via island hopping.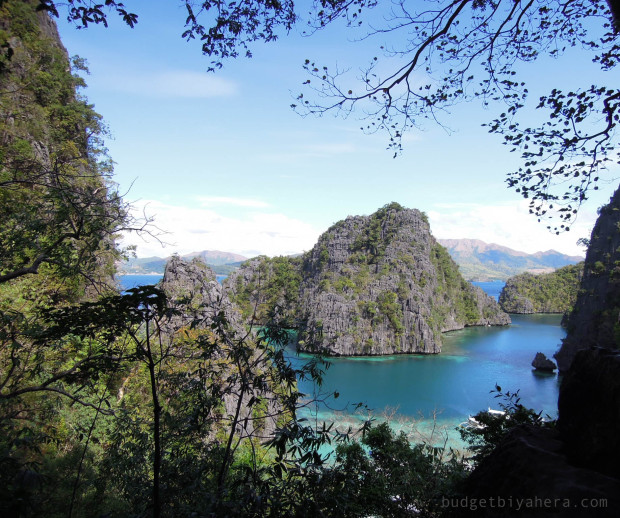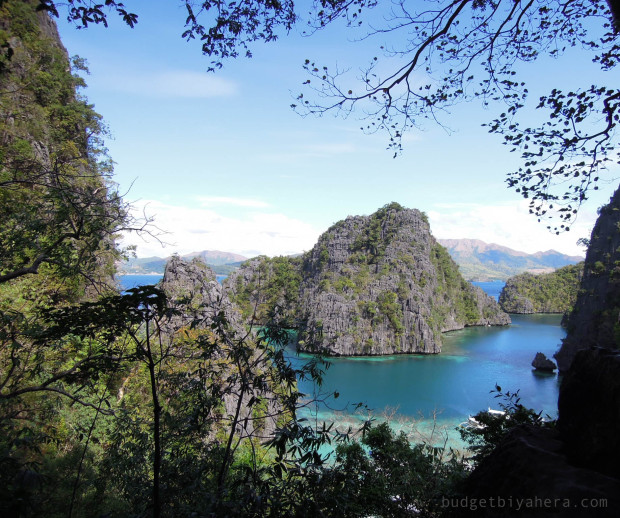 Kayangan Lake
Kayangan Lake (located above sea level) is a combination of freshwater and saltwater. You can access it by climbing up a steep flight of stairs and then climbing down to the other side to find this hidden gem. The lake is a well-maintained tourist spot in Coron, which has been made famous for its picturesque location and clear waters. Moreover, the gorgeous, blue sea that you'll see after climbing up the hill is also an all-time favorite view. The area is truly picture worthy once you get there.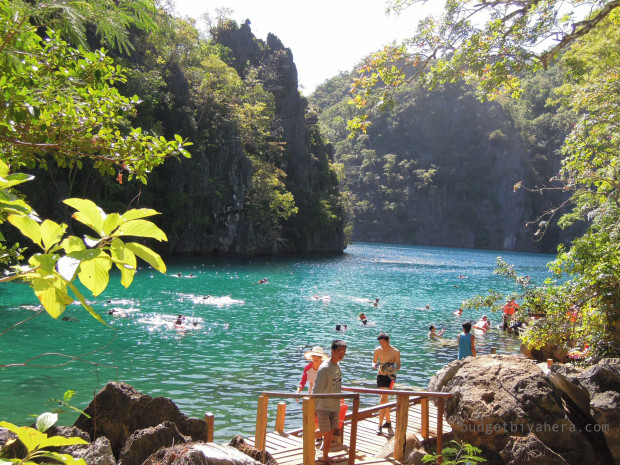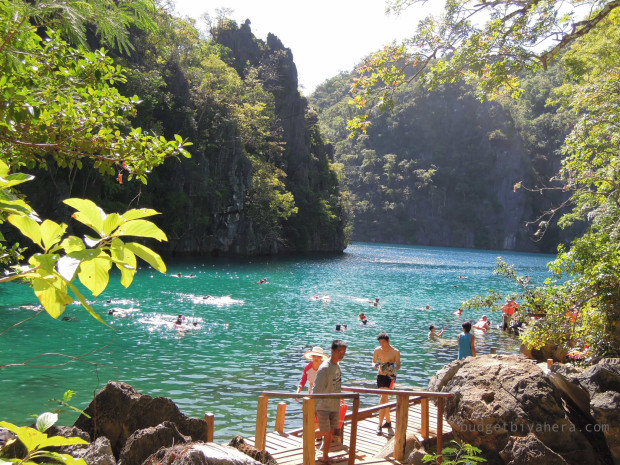 Banol Beach
Most island hopping tours in Coron will provide a complimentary lunch by the beach. Oftentimes, tour guides will take you to Banol Beach where a buffet of seafood, grilled meat and seaweeds await you at the open hut. After your meals, you'll be given some time to lounge by the white sand beach or to take a dip. But do take note that it can be scorching hot around noontime. Then again, you can always seek shelter by your designated hut or under the big limestone rocks by the seashore.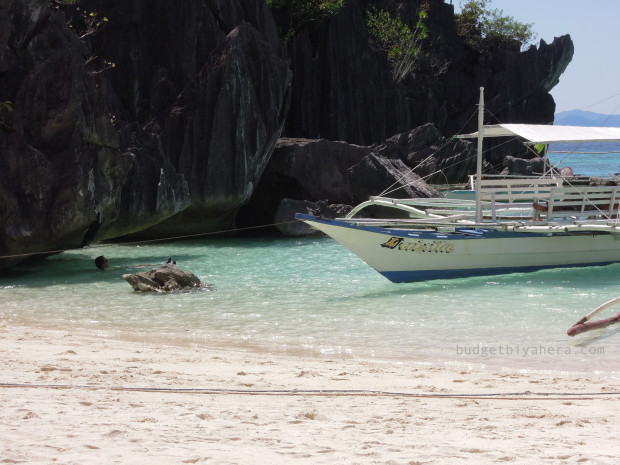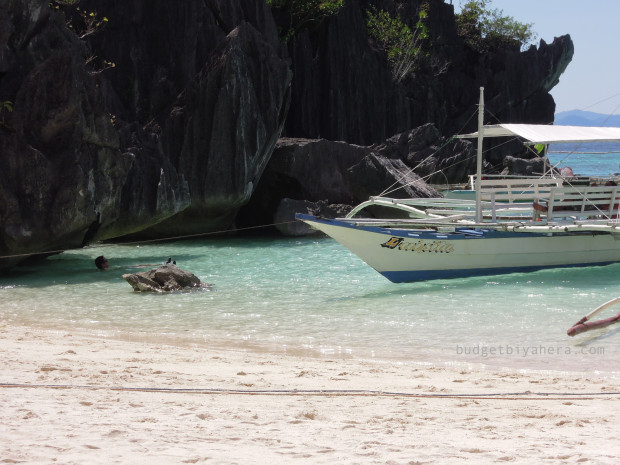 Twin Lagoon
The Twin Lagoon is also a famous destination (also has a good mix of freshwater and saltwater). But the one thing that made it stand out was its very small passageway. For claustrophobics like me, I was given another option to get into the lagoon — and that's by climbing up a rickety-looking stairs, which was mounted just on top of the opening. But as soon as I got in, the Twin Lagoon had me all smitten immediately. The waters were definitely deep and cool, and the big limestone rocks and lush plants that surrounded us were truly scenic. It was nature at its best.
When it was time to go, I dared myself to exit the lagoon through the small hole. Only one person could fit and float through it. Plus little or no movement is highly advised. Our tour guide swam before me so that she could slowly pull me over to the other side. And it only took a few seconds before I could breathe out a sigh of relief. Believe it or not, my face was just 4-5 inches away from the rough edges of the rock above me.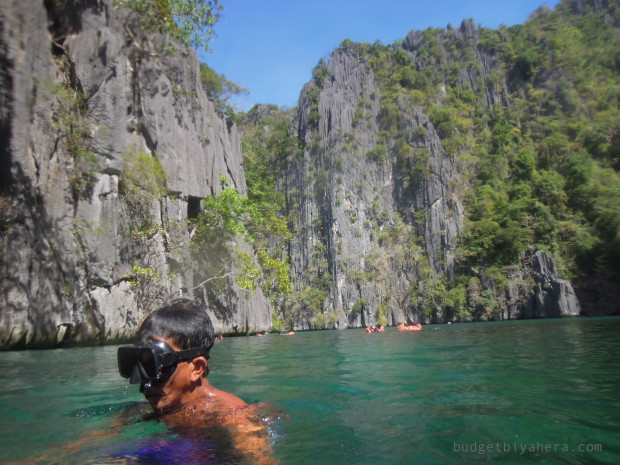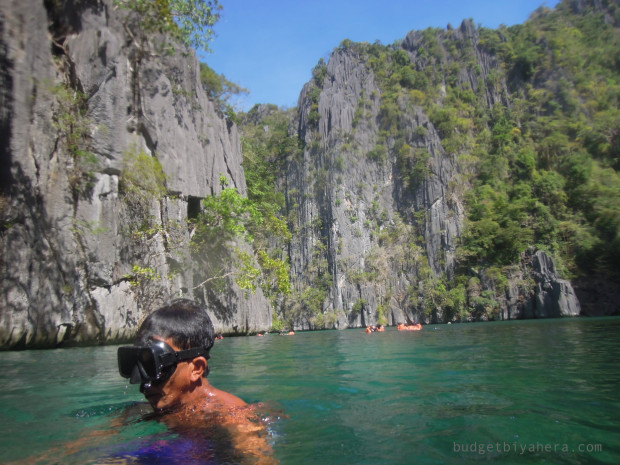 Coral Gardens and Siete Pecados Marine Sanctuary
The day tour can surely wipe out your body. But you shouldn't pass up the opportunity to take great photos of the marine life underwater. Coral Gardens and Siete Pecados Marine Sanctuary are two different sites — yet offer both picturesque and tranquil views. The water may be cold during the afternoon, and the waves may hit hard around this time. But as soon as you're submerged under the sea, you'll soon see the beauty of these two areas.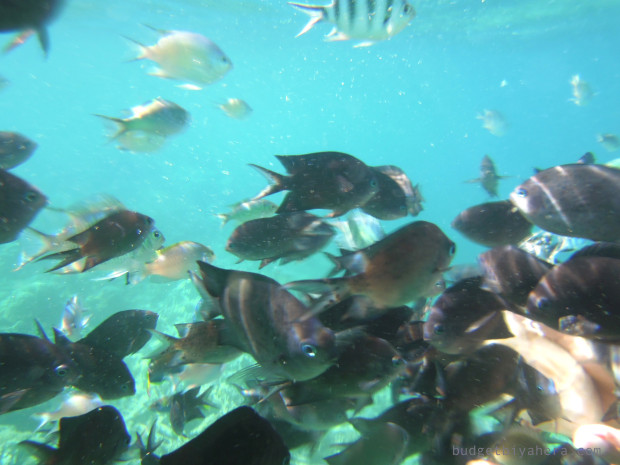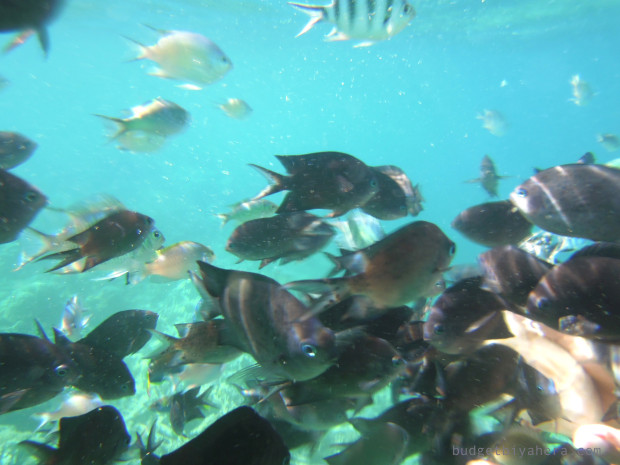 Coron can be reached via plane (bound for Busuanga), if you're coming from Manila. A few local airlines (PAL Express or Cebu Pacific) service the route several times a week.