After you've tried island hopping and/or diving in Coron, what else is there to do when you're back in town? For quick day trips, one can always explore the nearby sites via land vehicles. Day tours are very much established in Coron, especially those facilitated by motored tricycles. We've managed to book one and got to explore 2 breathtaking sites in under 2 hours. Of course, if you have more time to go around, then try to spend it at your own pace.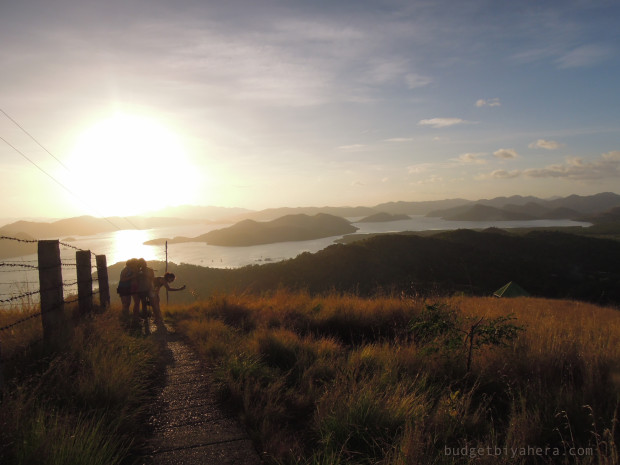 Conquer Mt. Tapyas and its 700 steps
Mount Tapyas is very visible from the port of Coron, especially the giant metal cross that is mounted on top of it (one that is lit every night). But it's not something that you can easily reach by foot. That's where our 'tricycle tour' came into the picture. Our driver/guide took us to the site, and was also with us when we climbed up the mountain. Don't worry. Mt. Tapyas has a flight of concrete stairs that will help you reach the peak. But you will be challenged though. In order for you to reach the top of the mountain, one must finish climbing all 700 steps. Going up may be physically demanding. But once you're up there, you'll surely find yourself smiling as soon as you see the scenic, panoramic view that Mt. Tapyas provides. Sunsets are particularly spectacular when viewed from the summit.
WORD OF ADVICE: When climbing to the top, make sure to bring a towel and a bottle of water. Make sure that you drink plenty of liquids, so you can avoid any fainting incidents along the way. But should you fail to bring any, there are local kids who go up and down the mountain, selling chilled refreshments (i.e. mineral water and Gatorade) for an affordable price.
Dip into the saltwater pools of Maquinit Hotsprings
Can you imagine yourself going to another tourist site after a tiring climb up Mt. Tapyas? Well, I bet you'll love what Maquinit Hotsprings can offer you afterwards. A long and relaxing dip by Maquinit's hot and clear waters will certainly help soothe your aching muscles.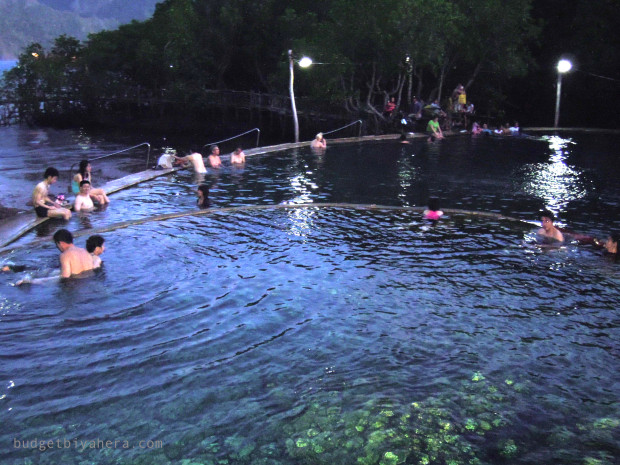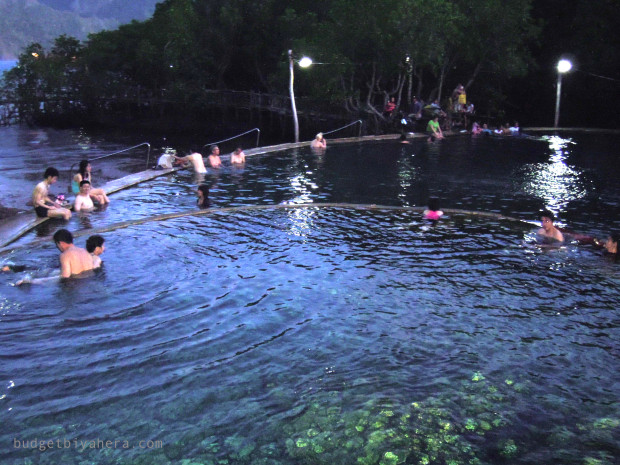 Maquinit Hotsprings offers two spacious pools (facing the sea). Both still have their natural formations, so dipping into its hot waters requires a slow and careful movement. Now, rushing into the pool can be very dangerous as it might cause you to slip or get deep cuts from the rough edges. Also, this process will help your body to adjust to the heat.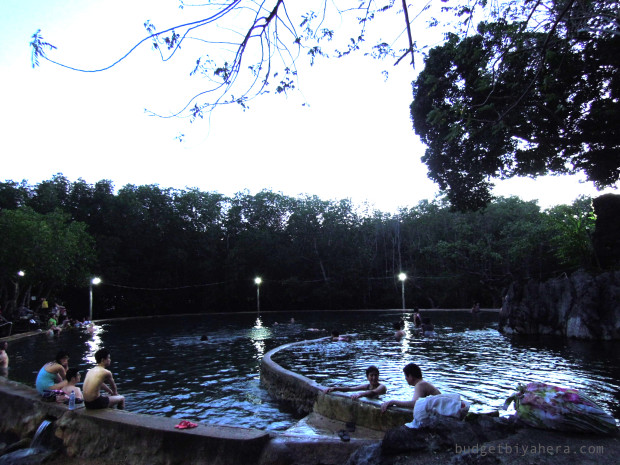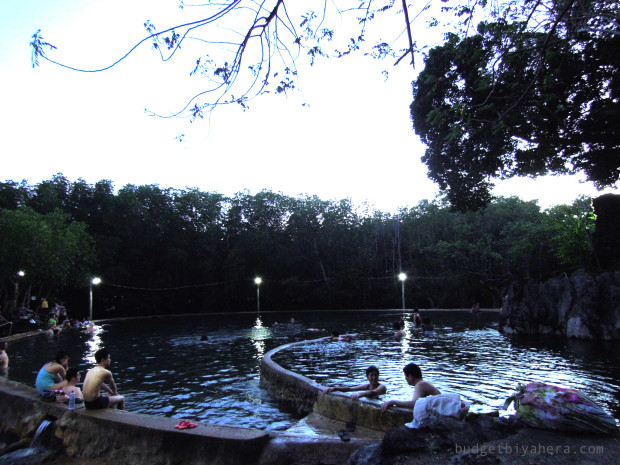 NOTE: We had to pay an entrance fee of PHP150 per person (about $3.5). This price was based from our trip in Coron last year. Hopefully, the price hasn't changed since our last visit there.
How about you? Have you been to Coron? Are you planning a trip there soon? Do share to us your travel plans!