People the world over love a good party, and you probably do too! The trick to experiencing some of the sickest parties on the planet is timing: you need to know where to go and when to be there. Here is our top five for the most super fun parties on the planet. Don't miss them!
Full Moon Party: Thailand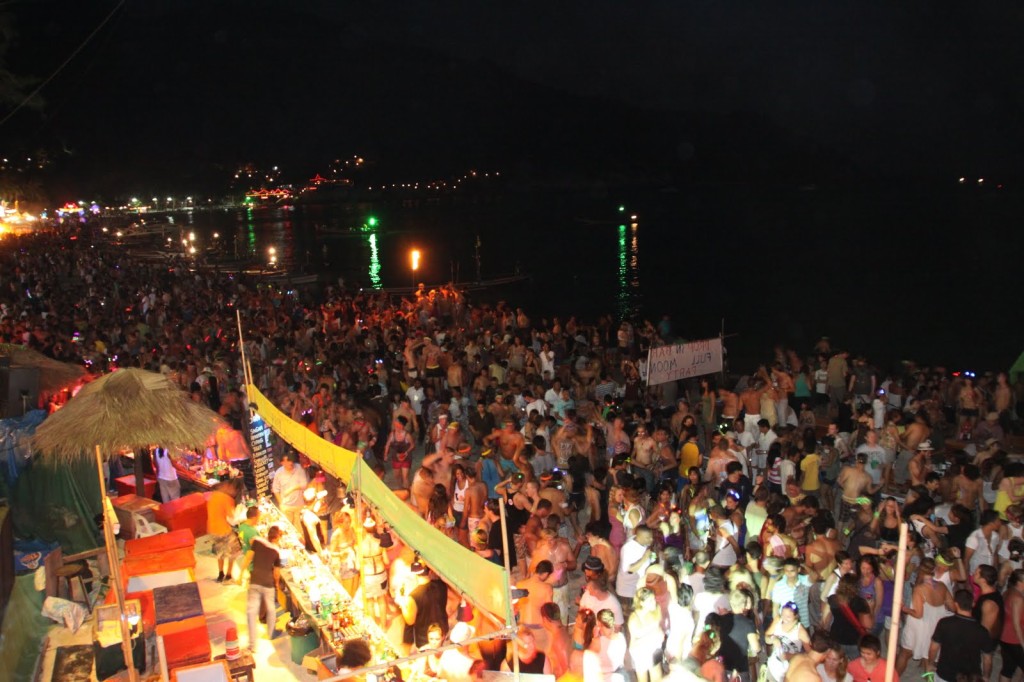 Photo via http://www.samuiphanganfullmoon.com/
This party is an all-night beach party that takes place on the night of ever full moon. Hosted on the island of Ko Pha Ngan, the first full moon party was a spontaneous event in 1985. One-time party became monthly custom as word-of-mouth spread the awesomeness of the Full Moon Party. For the Full Moon Party, the bars on the beach of Haad Rin town stay open and play electronic music until the sun rises the next day. If attending, be sure to book an accommodation well in advance because rooms do sell out. Additionally, although many people do drugs at the Full Moon Party, you should know that drugs are illegal in Thailand.

Carnival: Brazil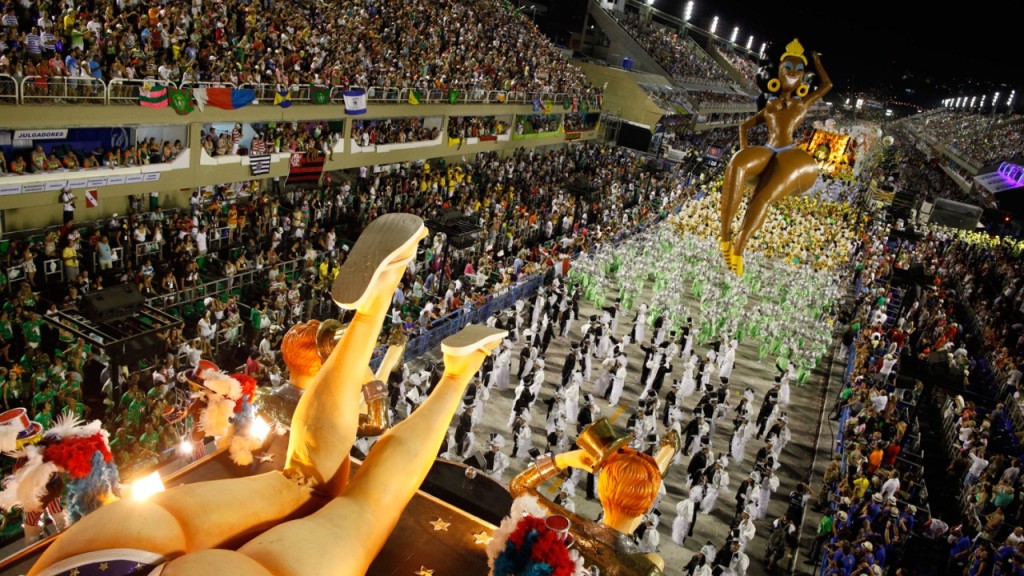 Photo via http://www.thekooza.com/brazil-steps-up-carnival-preparations/
The annual Carnival in Brazil's cities of São Paulo and Rio de Janeiro is an enormous event that pulls in crowds that number in the millions. The Carnival is a festival that takes place in heavily Catholic areas; it is the party that comes before Lent, when Catholics choose to give up something (often a vice like sweets) for 40 days. Carnival usually takes place in February or March—it isn't on the same day every year, so be sure to check the calendar before booking a trip. Many people dress up in lavish costumes for carnival. Tourists are allowed to participate in the Brazilian parades, but do typically have to pay around $500-950, depending on their costume. The price subsidizes costumes for poorer participants.

Holi: India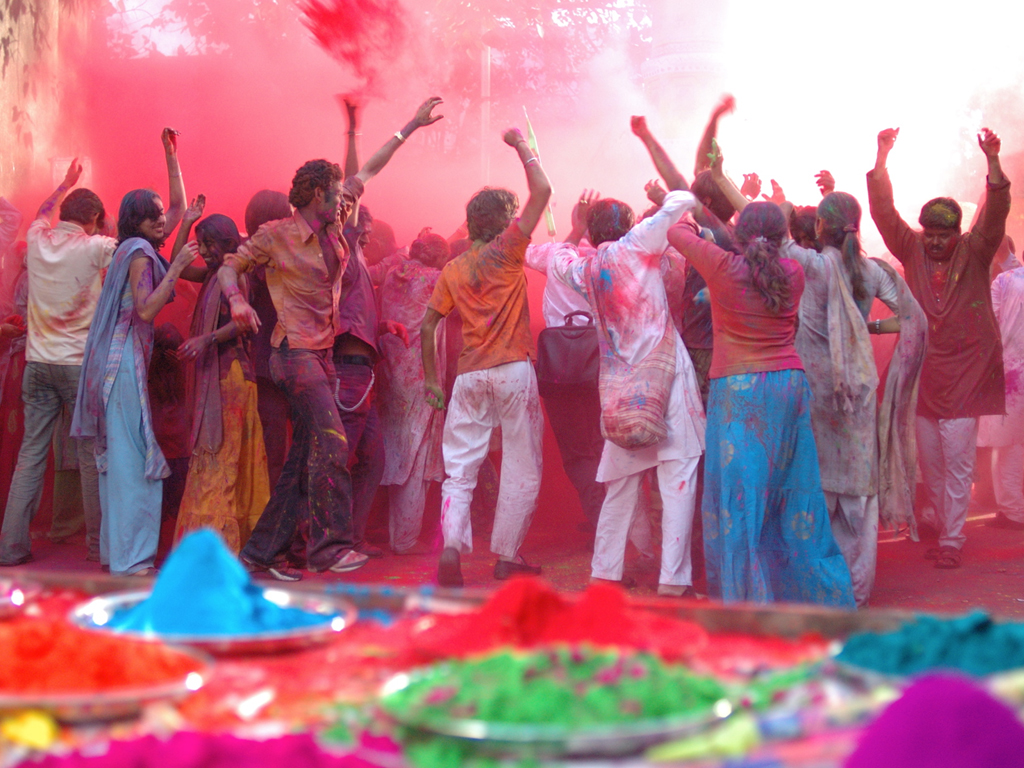 Photo via http://theholidayindia.blogspot.com/2012/02/holi-in-vrindavan.html
Holi is sometimes known as the Festival of Colours (or Phagwah, Dolajatra, or Bosantotsav). It is a Hindu religious festival that is celebrated in February or March annually. Holi celebrates the coming of the spring season and bids farewell to winter. It is usually observed by lighting bonfires, and throwing scented or colored powders at each other. As a modern party, various cities have dancing, music, and lots of other crazy excitement.

Burning Man: Nevada, USA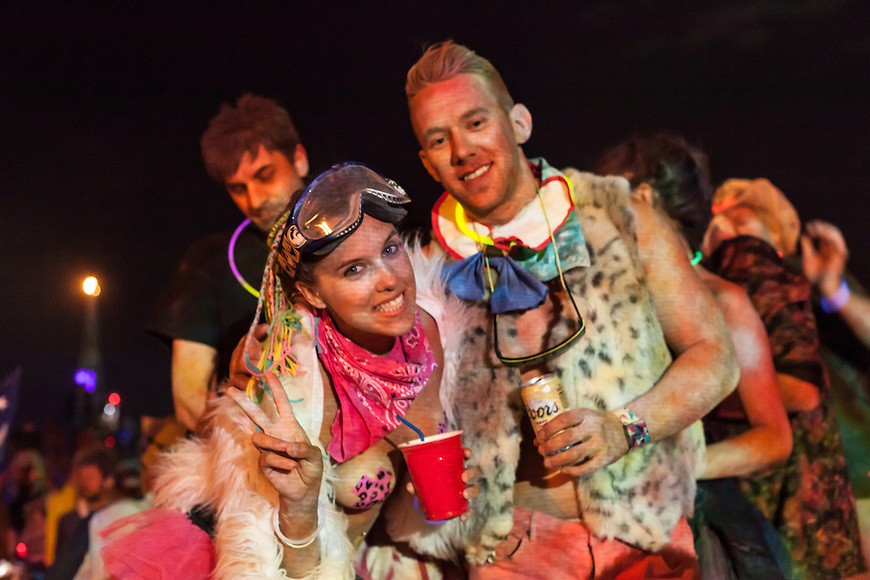 Photo via Duncan Rawlinson Photography
Burning Man is one of the craziest experiences that you can find in the US. Taking place at the end of August/beginning of September, every year "burners" gather in the middle of the Nevada desert to camp, construct or perform art, barter, party, and light things on fire. If you plan to attend burning man, make sure to bring plenty of sunscreen, water, and gear as if you were going camping. Burning Man runs on the barter system and the only things you can buy while you're there are ice and coffee.

Oktoberfest: Munich, Germany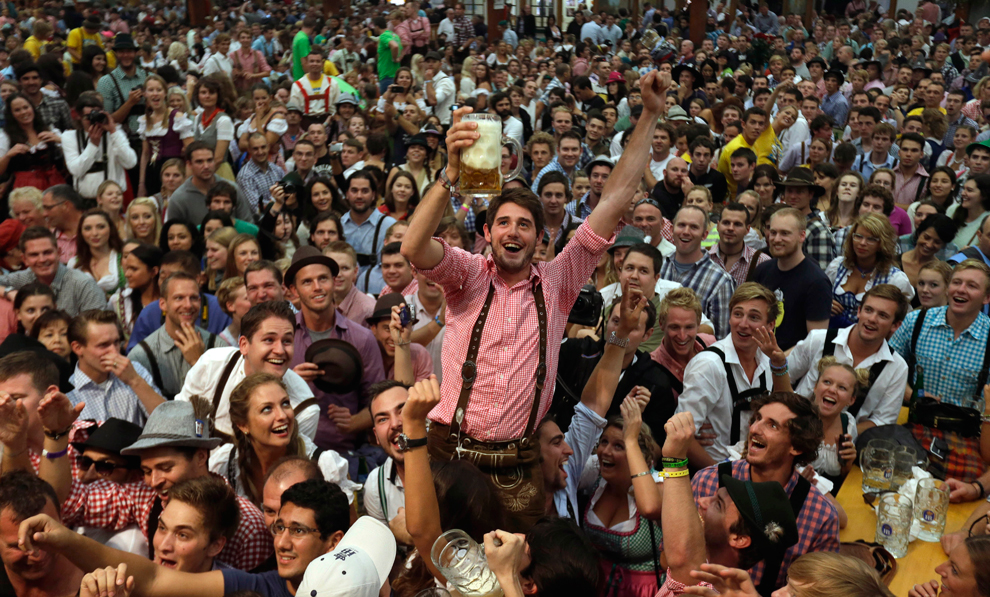 Photo via Matthias Schrader/Associated Press
Oktoberfest is a two week long beer festival, held annually in late September/early October. It's Germany's most famous festival and it attracts over 6 million people every year. Oktoberfest is a great reason to drink delicious beer and celebrate German culture, often in traditional Bavarian costumes. The largest fair in the world, Oktoberfest is not to be missed for party-goers from any country.
—
Angie Picardo is a writer at TravelNerd and NerdWallet, where you can find tips on setting goals to best save for a trip to the destination party of your dreams.