Cappadocia – a region steeped in history of Christianity and weird rock formations! It is the unique lunar landscape of Cappadocia that made it a top destination to visit in Turkey. Spread across the central Anatolian plains, the area is suitable for all types of travelers from budget to luxury.
Six reasons to visit Cappadocia
Stay in a Cave Hotel
Some people may think of cave hotels as a theme park, yet here in Cappadocia, they are the norm. Man has lived for thousands of years in the caves, which they carved out of soft rock formations.  Don't think this means that you have to live like Fred Flintstone and sleep on a stone bed. No, the cave hotels are carefully constructed to maintain the original ambiance but at the same time provide travelers with all the normal amenities they expect from hotel accommodation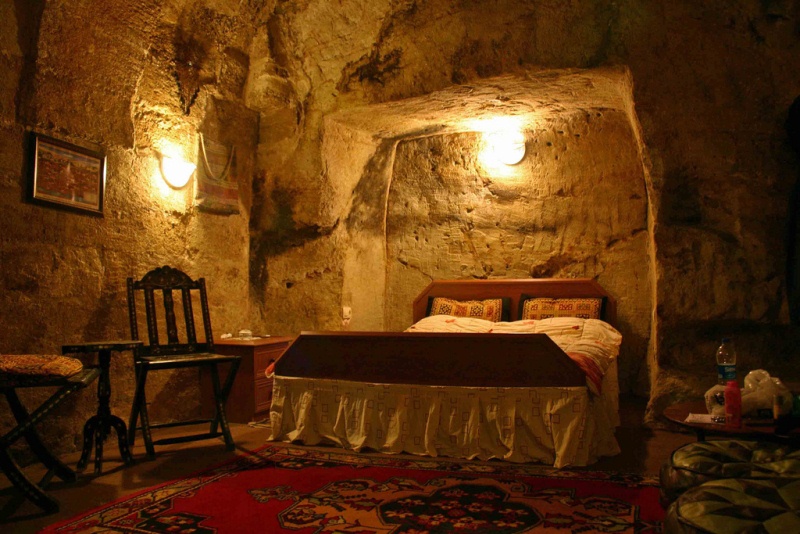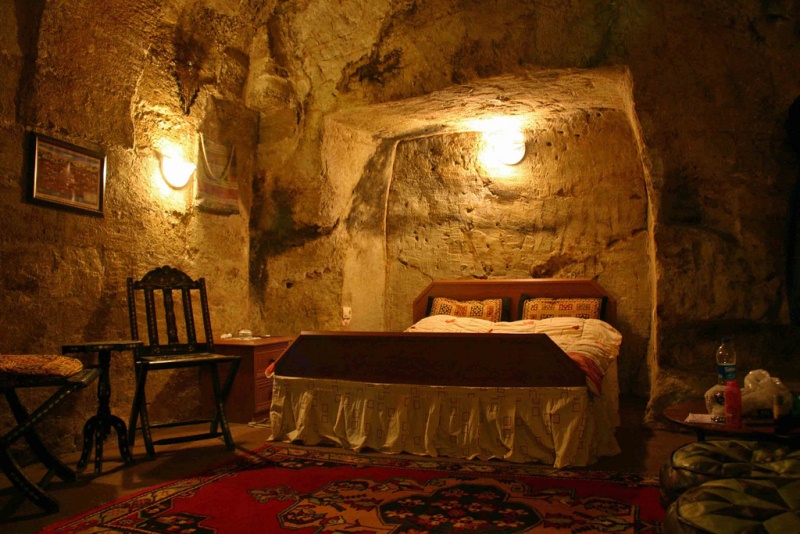 (Picture by Jan.Stefka)
Visit an Underground City
Throughout the entire region of Cappadocia, there are hundreds of underground cities. Used in the past as protection against invading forces, these cities were fully functioning communities that could exist underground for up to three months at a time. The most famous is Derinkuyu which is a multi-level city reaching 60 meters underground. Historians estimate that when it was in full use, it could hold up to 20,000 people!  Separate rooms were organized for cattle and food storage. A clever air vent system ran throughout the maze of alleys and tunnels. They even had their own wine cellars, rooms for the dead and facilities for people who went crazy through lack of sunlight.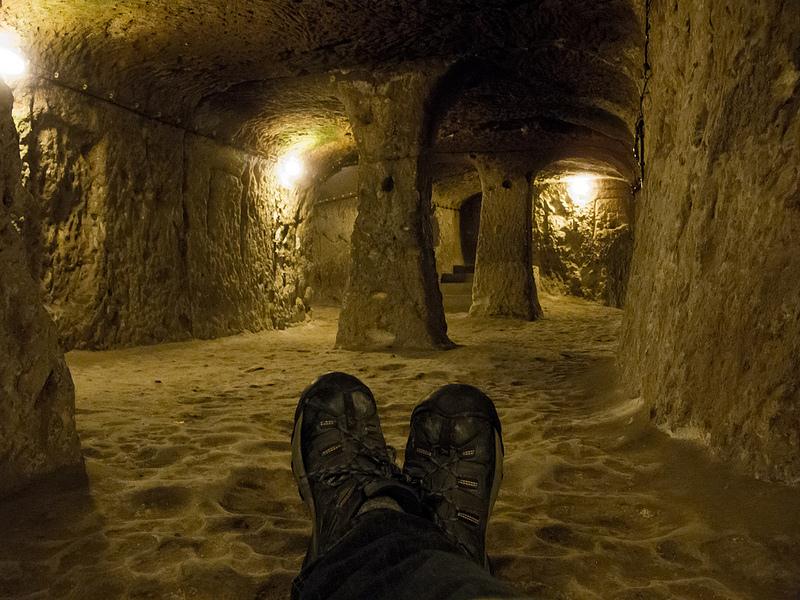 (Picture by Virtual Wayfarer)
Take Hot Air Balloon Trip at Sunrise
The landscape of Cappadocia is unique but experts recommend that you see it from the air. Every morning in the early hours, ten to twenty hot air balloons rise up to the skies. They fly at this time because of ideal wind conditions but the added bonus is the sunrise on the horizon. Followed by a champagne breakfast, this is the number one recommend activity when you visit Cappadocia.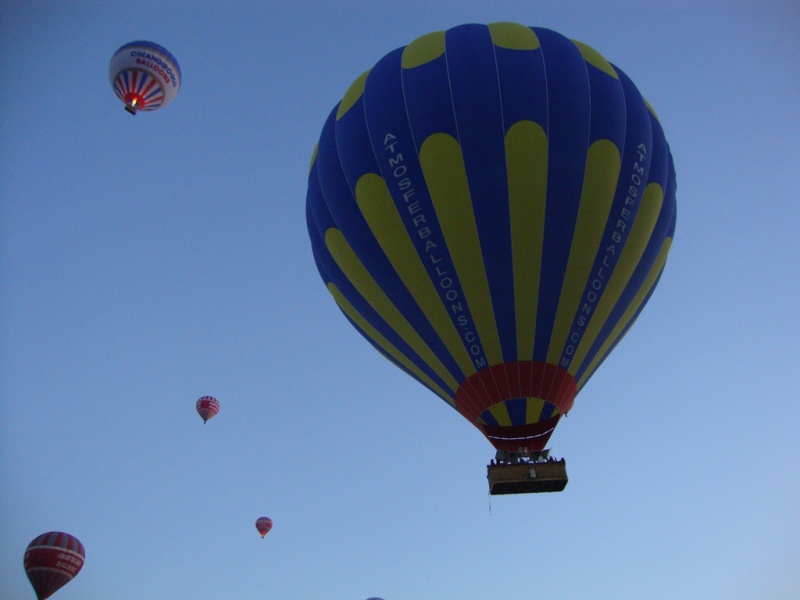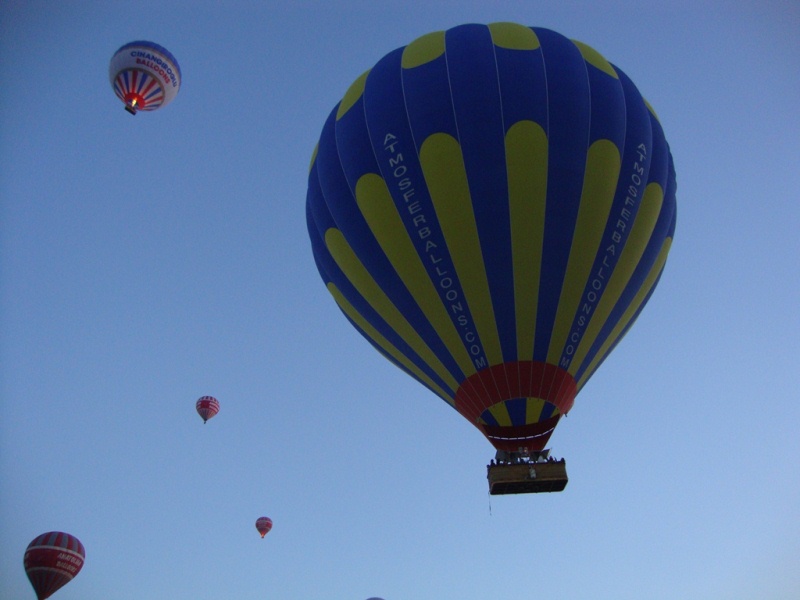 Explore The Fairy Chimneys
Strange rock formations have formed over thousands of years across the landscape. Affected mainly by weather elements, the rocks are now nicknamed "Fairy Chimneys". Popular areas known for their rock formations include Pigeon and Love valley as well as Pasabag. If trekking through this landscape is not your idea of fun, don't back out yet because it can also be done on a horse safari or mountain terrain bike.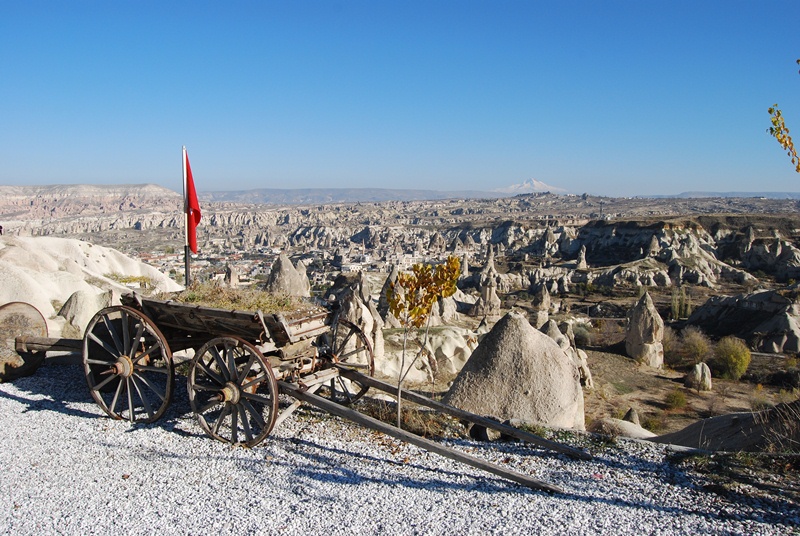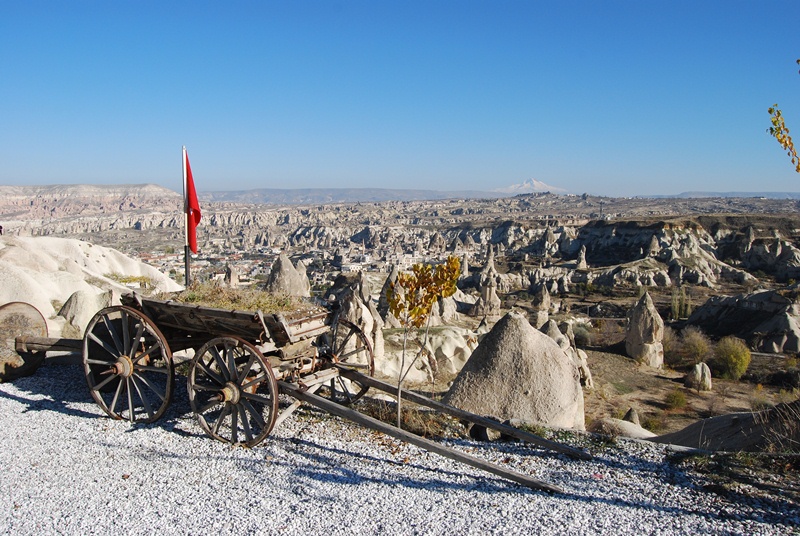 See the Panoramic View from the Castle!
Within Cappadocia, there is a small village called Uchisar, nestling over a hill and at the top stands the castle which is the highest point in the region.  Carved out of natural rock, its appearance is completely different to that of other stone wall castles, and while it does appear ugly, it makes for interesting exploration. One reason to visit it, is for the amazing panoramic view of Cappadocia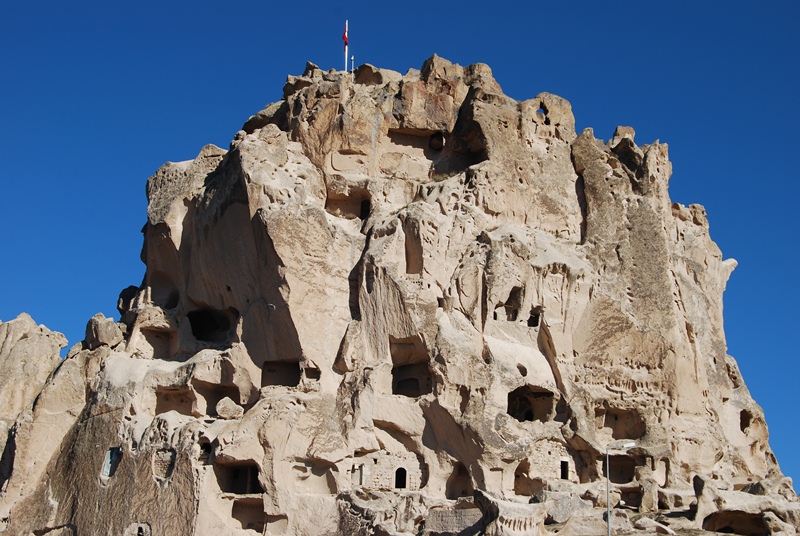 It has a cool connection with Christianity
Anyone who knows their bible will also have heard of the Cappadocia fathers. They are saints of the religion who all came from this area and they are credited with spreading the beginning of Christianity in this region. To explore the Christian connection further, visit the cave churches and original frescoes of the UNESCO world heritage site of Goreme open air museum. Hidden churches can also be found in the gorge of Ihlara Valley.