Adventures sports have been popular since the 1990s and are now an official recognized pastime and form of tourism. Providing natural adrenaline rushes, the surge normally comes from fast speed, high heights or an ability to use effectively use equipment to propel the body out of its comfort zone.
Also known as extreme sports, the activity can take place on land, water or in the air. Adventure tourism is something that Turkey excels at and the government is intent on promoting themselves to the international tourism market.
Adventures Sports in Turkey
Kite boarding in Gokova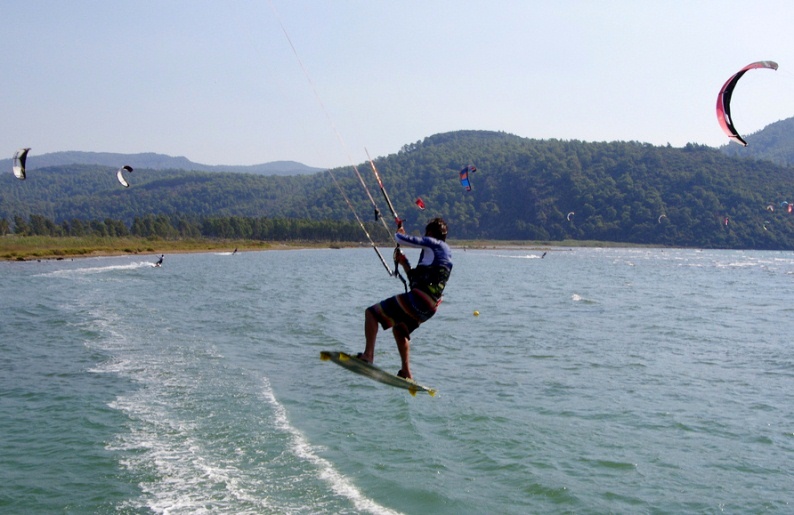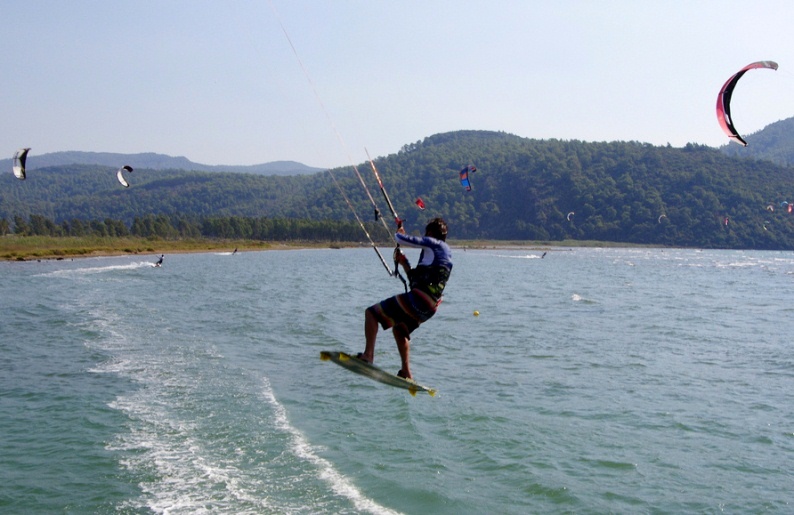 (Picture by Badly Drawn Dad)
Also known as kite surfing, this is a relatively new sport for Turkey but one that has especially taken off in the small Mediterranean resort of Gokova. This sport requires the skill of combining surfing and gymnastics. Users are stabilized on a board and then attached to a kite and boat. To be classed as an expert, users need to perfect official moves and one of those includes somersaults through the air while on water.
Level of Difficulty: Beginners will need lessons from a professional instructor.
Paragliding in Olu Deniz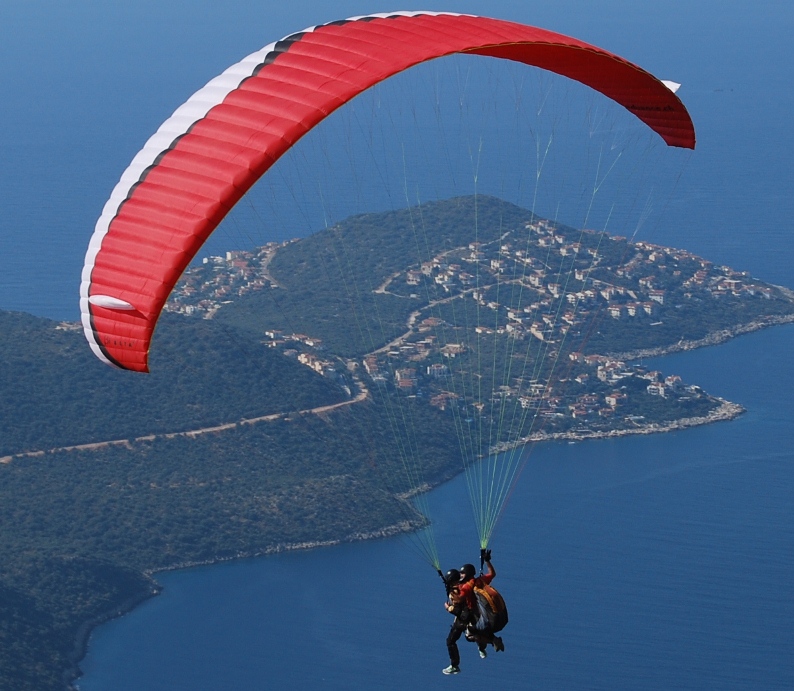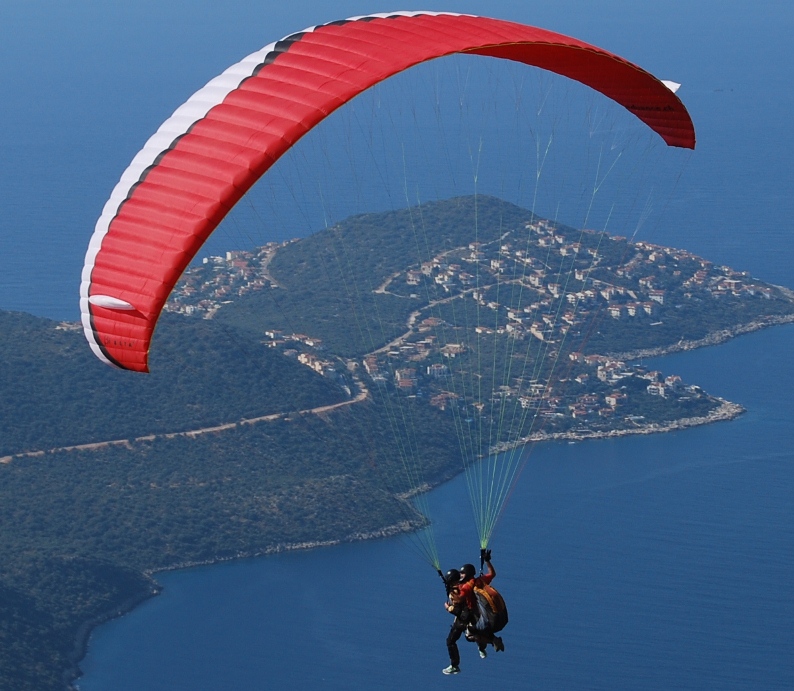 Olu Deniz on the Mediterranean coast is known for two things; the blue lagoon and para-gliders sailing through the air at any given time of day. The landing pad is on the beach so it is not unusual to be sunbathing and have the shadows of the para-gliders float over the top of you. Take off is the Babadag mountain at 2000 meters and the expected time to spend in the air before landing is 25 to 40 minutes depending on wind conditions.
Level of Difficulty: All rides are tandem with an experienced paraglider so this activity is suitable for beginners.
Scuba Diving in Kas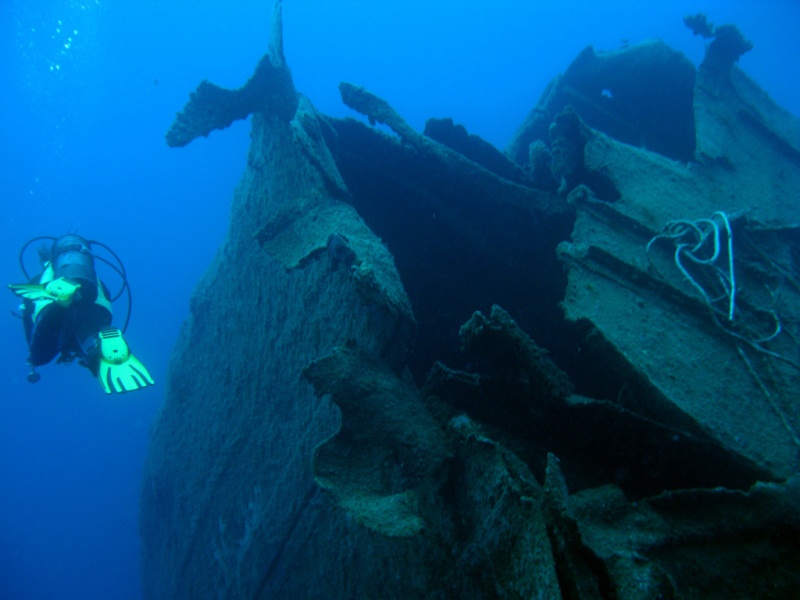 (Picture by Markus Studer)
The small but overwhelming resort of Kas on the Mediterranean coast is known for many attractions including exploring the world underneath. The hot summer weather provides ideal scuba diving conditions and exploration is made fun by hidden caves and underwater canyons, shipwrecks and a variety of sea flora on reefs.
Level of Difficulty: Various courses and lessons are sold. This activity is suitable for experienced and beginner divers.
Windsurfing Surfing in Alacati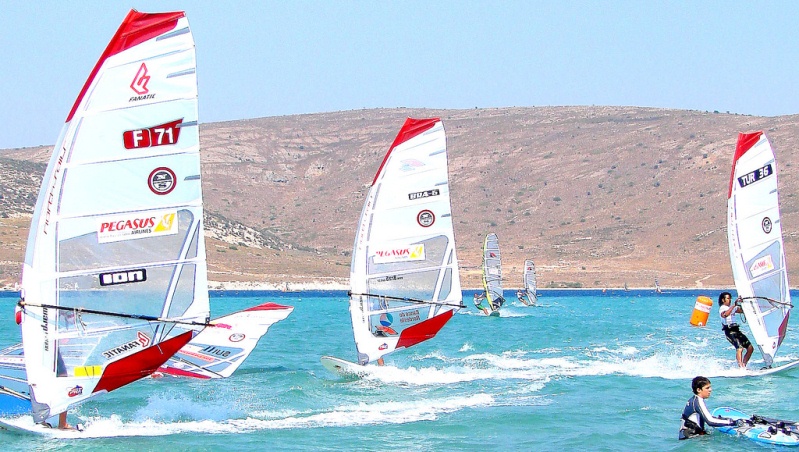 (Picture by E&G Photo Page)
The coastal resort of Alacati on the Izmir peninsula is a pretty sight with white washed houses and bright blue window shutters but it receives recognition as the number one wind surfing spot in Turkey. There is even a week long festival dedicated to the ambitious sport. Ideal wind and sea conditions have made it the perfect spot and knowledgeable windsurfers from all around the world flock there in summer. The sport has also encouraged numerous windsurfing schools to open up around the coastline.
Level difficulty: Not something that can be perfected on the first try. Lessons from a professional instructor are advised.
Sea kayaking over Kekova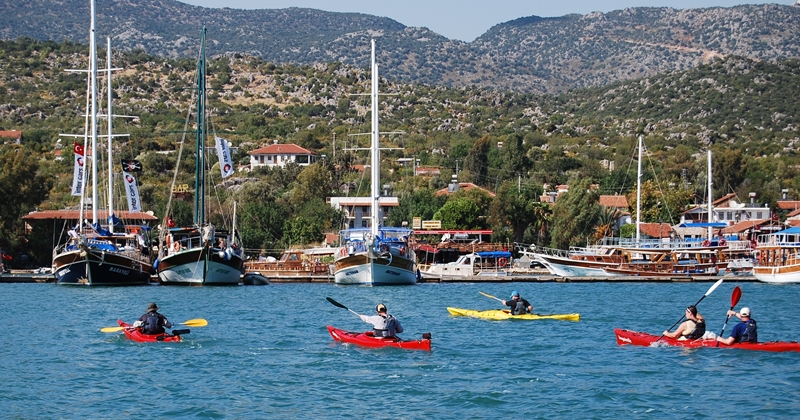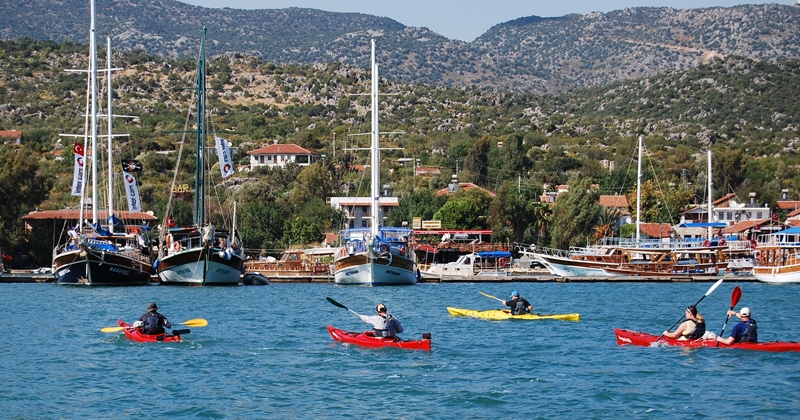 The sunken ruins of Kekova are on the Mediterranean coast near the small, rustic village of Ucagiz.  This ancient city was sunk by an earthquake in the 2nd century. Scuba diving is banned but it is possible to sea kayak near the ruins. You can go snorkeling with the top recommended snorkel equipment. The route start from Ucagiz, heads to Kekova and then onto Simena which is known for home-made ice-cream and a castle.
Level of difficulty: A person in good physical condition can be successful on their first attempt following an instruction briefing. Safety boats follow the group should anyone decide not to continue.
Other Adventure sports in Turkey
If the above sports do not satisfy your need for adrenaline, take a look at white water rafting in Antalya, mountain biking of the Mediterranean coast, horse safaris in Cappadocia or skiing in Uludag. The ultimate adventure sport in Turkey and test of determination is mountaineering on Mount Ararat, the suspected location of where Noah's ark landed.  The unmarked trails and gruelling weather conditions means the sport should only be attempted by experienced mountaineers.