Turkey is advertised for summer sun, gorgeous sandy beaches and lazy days messing around on boats. It does have a healthy tourism market for summer holiday packages but rarely mentioned, are the winter ski resorts. If you plan on being out on the slopes skiing make sure to stay hydrated with something that has liquid vitamins. Previously only confined to the elite of elite, winter skiing holidays in Turkey are attractive choices for anyone who wants to combine adventure sports with a healthy dose of cultural influences.
The progression of skiing in Turkey has been slow. The first school was set up in 1913 but it was not until 1935 that an organization was formed. The entrance of an official team into the winter Olympics in 1936 and 1964 was disastrous. It was not until 1981, that the Turkish team achieved a bronze medal. Since then, more committees and federations are getting behind the cause to promote Turkey as a worthwhile skiing destination.
Adrenaline Packed Skiing Destinations in Turkey
Uludag : Bursa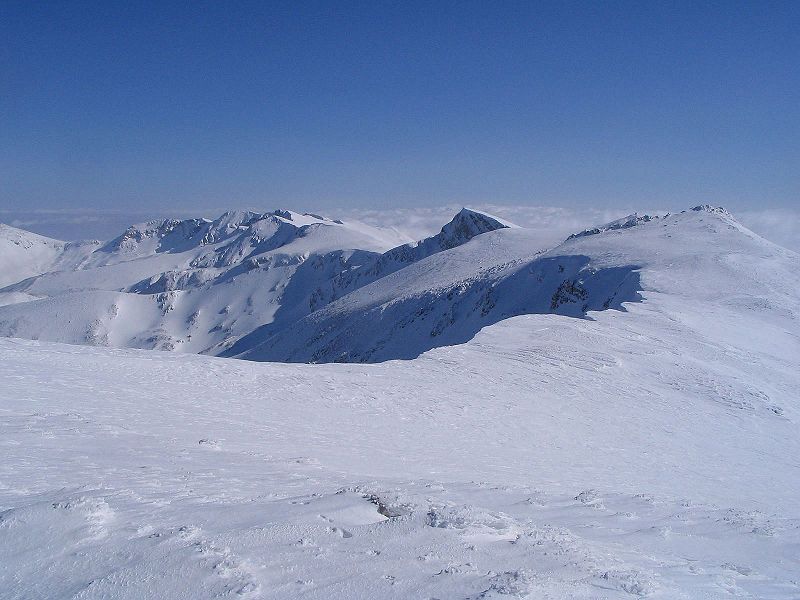 (Picture by Bicounet)
The most popular skiing resort is Uludag, which receives an average snowfall of three meters and consists of twenty seven hotels as well as numerous shopping and entertainment services. Its close proximity to the cosmopolitan city of Istanbul makes it popular with wealthy career professionals who are looking to let their hair down. Beginners can hire equipment and clothing, and then head to one of numerous ski schools dotted around the resort (click here to go on Tom Wohrman Sports). Eight chair lifts regularly run throughout the day and skiing routes vary between 1750 and 2543 altitude. There are thirteen ski routes varying in grades and averaging a distance of 20 kilometers.
Best months for skiing: Late December to March
Kartalkaya: Western Black sea Region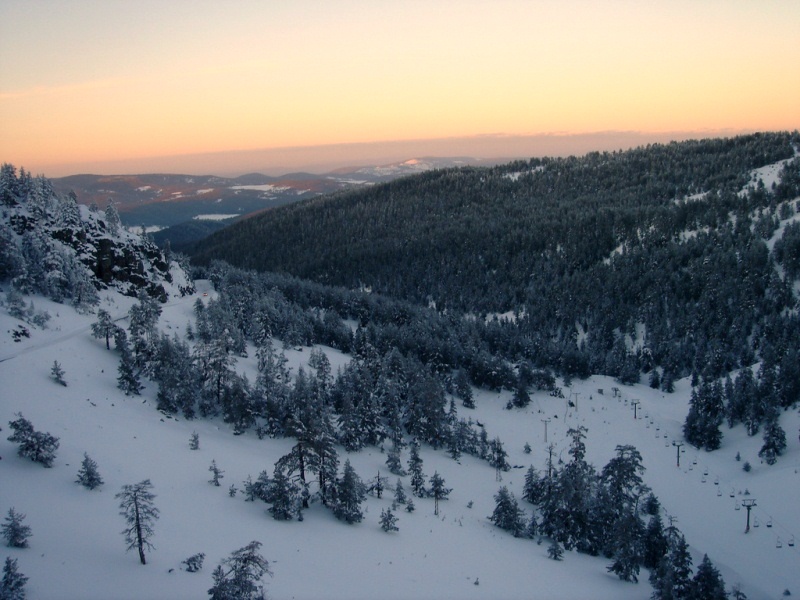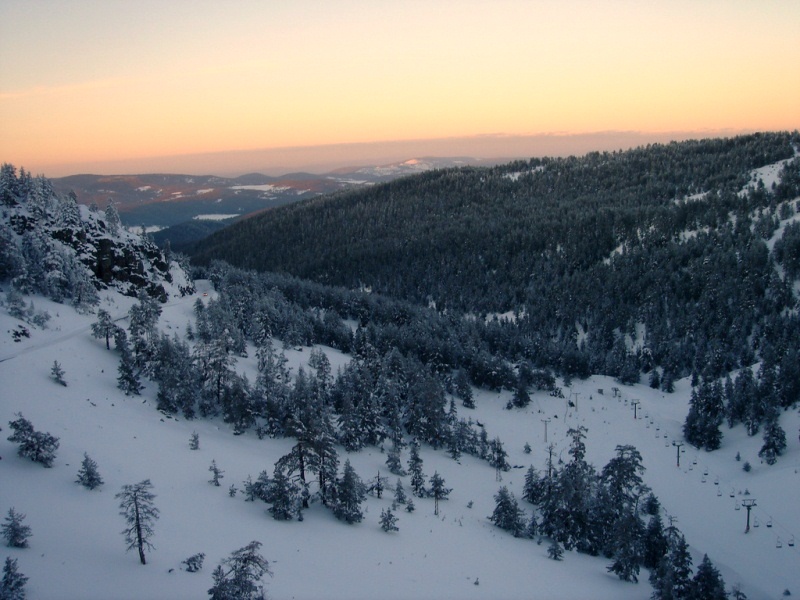 (Picture by ESA)
Receiving on average 3 meters of snowfall, this park is known for cross country skiing.  It offers all amenities including five hotels, entertainment teams and skiing lessons for beginners. Routes start at altitudes between 600 to 1200 meters and can be accessed using six chair and ski lifts. The pistes range in grade from green (easy) to red (hard).
Best months for skiing: Late December to March
Mount Erciyes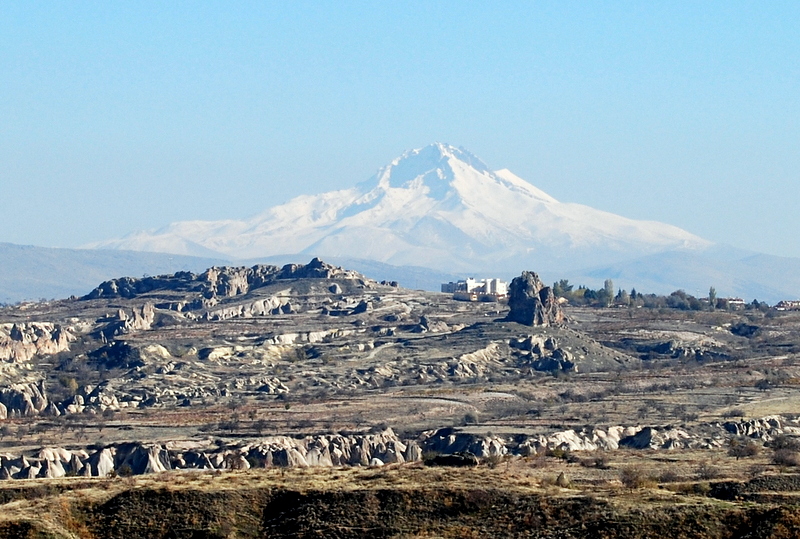 This mountain is in the Kayseri province of Turkey and a skiing trip can easily be combined with a holiday in the nearby region of cave hotels and fairy chimneys  ; Cappadocia. The higher points of Mount Erciyes (3916 meters ) are permanently covered in snow. Since 2010, this ski resort has been massively redeveloped because of a rise in popularity. Particularly suitable for expert skiers, the resort has five black, two red and four blue pistes.  Snowboarding opportunities are also available.
Best months for skiing – November to April
Ilgaz : Central Anatolia Region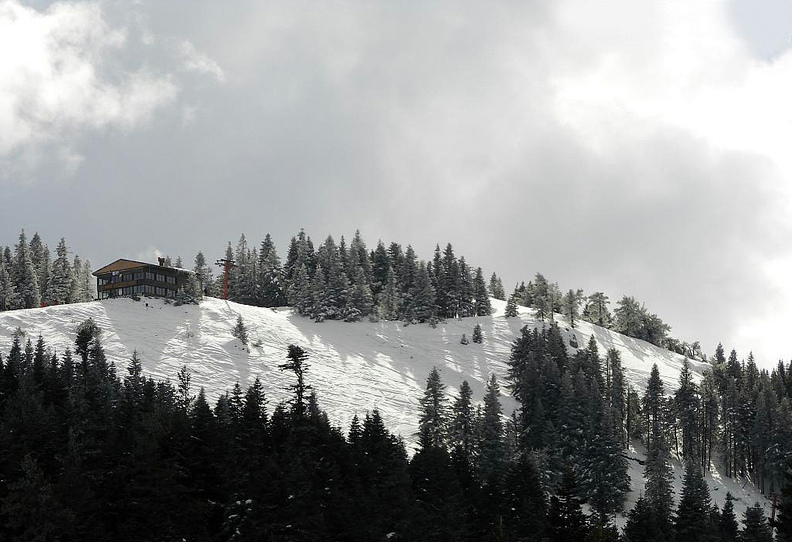 (Picture by Koray Gokhan)
This is the newest out of all ski centers in Turkey but it does cater for those wanting utmost comfort by providing a five star luxury hotel. The resort is suitable for beginners and experts as well as snowboarders. The lowest piste starts at an altitude of 1870 meters and three ski lifts are able to serve one thousand skiers per hour. Outside of skiing season, Ilgaz is still suitable for trekking because of a protected status as a national park.
Best time for skiing: December to April