If Turkey is not on your bucket list, it should be. The country is a blend of exotic and western influences evident in day-to-day life. The most popular destination is Istanbul, a colorful and interesting metropolis but many other exciting locations beg to be visited.
Due to the large size and diversity of the country, it also has a marvelous ability to accommodate every type of traveler from beach lovers to history buffs to adventure sport adrenaline freaks. From East to West, here is why Turkey should be the next country you visit.
 38 Things to do in Turkey
Istanbul
The old part of this historically rich city is a UNESCO world heritage site. At least two days is needed to explore it properly including well known landmarks like the Blue mosque, Hagia Sophia, Topkapi Palace, Basilica cistern and the Hippodrome
Next, spend on a day on Istikalal Avenue exploring Turkish city life. Starting at Taksim square, browse through an assortment of shops, eat your way through delicious street food varieties, see historical buildings such as flower Passage and hang out with locals in Turkish rock band bars.  Istiklal Avenue is quite possibly the most famous street in Turkey and a record number of people visit it daily.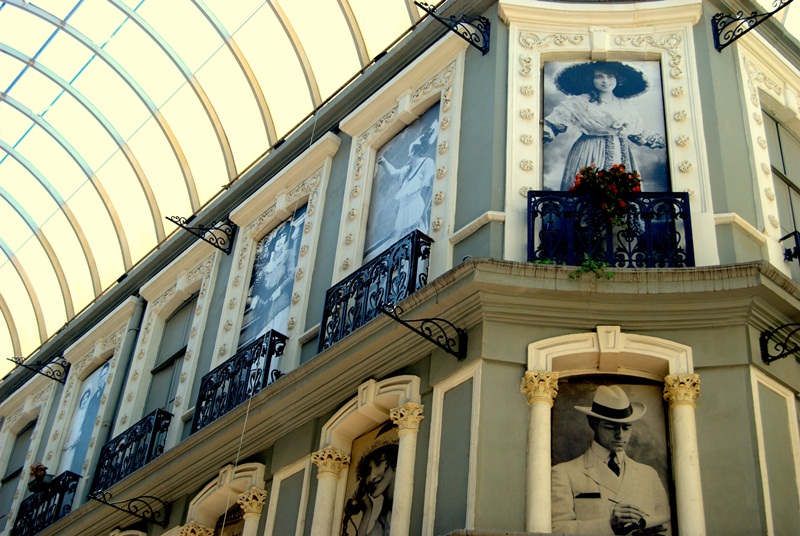 Hang around the Bosphorus for the day. Start off by buying a cheap ferry ticket and complete a two hour cruise of viewing the city from one of the most important straits in the world. Depart from the ferry and head to the nearby fish boats that sell delicious and cheap fish sandwiches. Cross Galata bridge and head to Galata tower that has an amazing panoramic view of Istanbul. Lastly end your day by touring the Dolmabahce palace. Located on the edge of the Bosphorus, it was the last home of the former Ottoman rulers.
Cappadocia
Known for cave hotels, fairy chimneys and hot air balloons trips, Cappadocia is nicknamed "land of the Flintstones." A four-day trip is enough time to…
Take a hot air balloon trip at sunrise
Explore Derinkuyu underground city, estimated to have housed twenty thousand people
Join a pottery workshop in Avanos town, located on the banks of the Red River
See the UNESCO world heritage site of Goreme open air museum, famous for its cave churches
Stroll peacefully through Ihlara valley, a massive gorge formed by earthquakes
Climb to the top of Uchisar castle for a full inspiring view of Cappadocia.
Visit Panoramic view point between Goreme and Uchisar to eat traditional Gozleme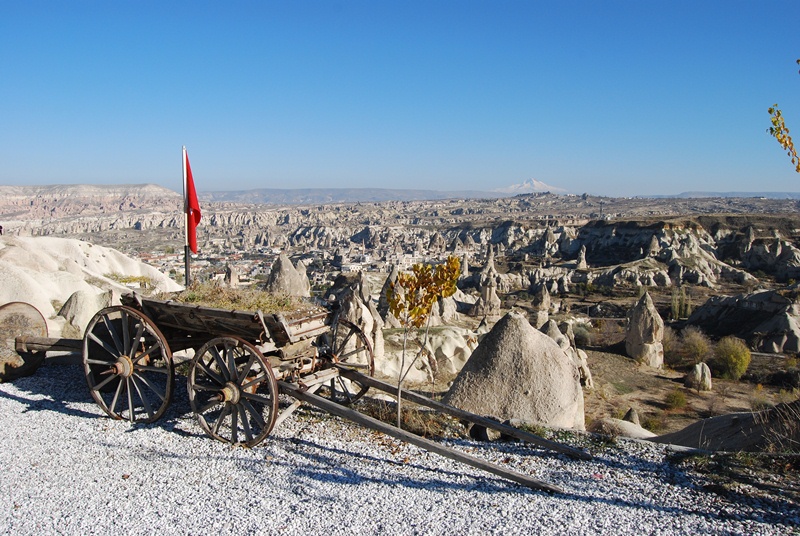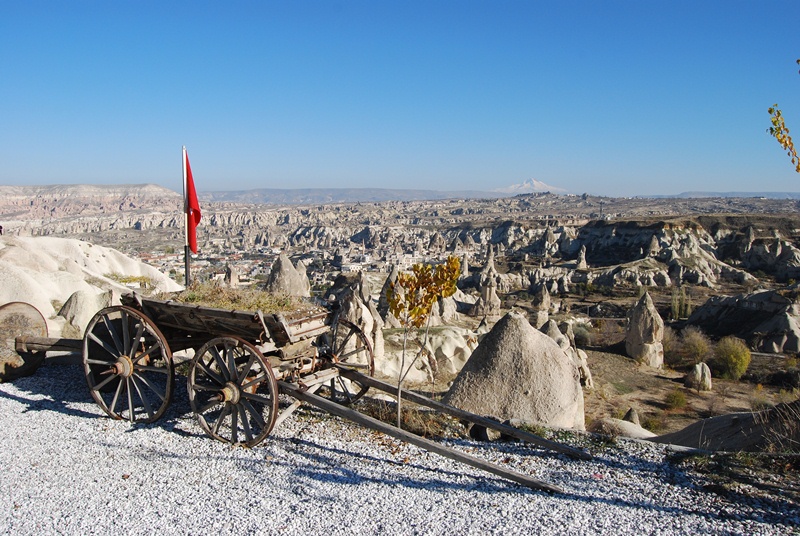 Aegean coast of Turkey
Stretching along the West side of Turkey, the Aegean coast has many small holiday resorts including Kusadasi which is close to all major attractions such as….
Ruins of the second largest city of the former Roman Empire, Ephesus
House of the Virgin Mary, believed to be her last resting place
Greek wine making village of Sirince
Two big waterparks in nearby Kusadasi that are fun, even for adults
The cobbled streets of old Kusadasi and the green gardens of Pigeon Island
Dilek national park which is great for trekking and photograph
The ancient ruins of Miletos, Priene and the temple of Apollo in Didim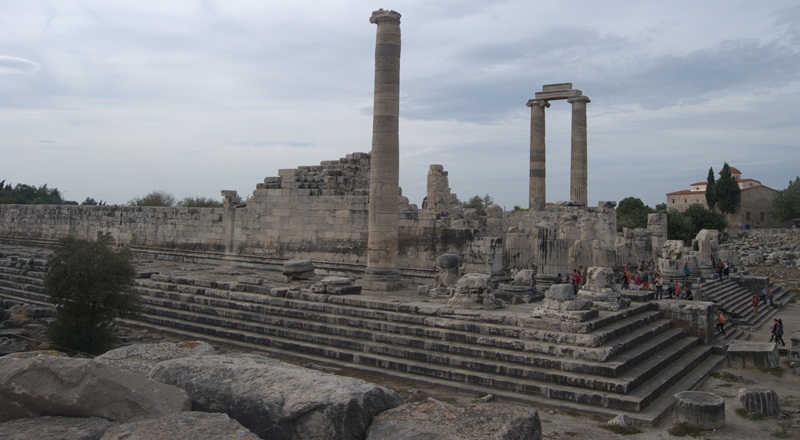 Mediterranean Coast
The Mediterranean coast stretches for 1600 kilometers so ideally plan your route, along the D400 coastal road, opting to stay one or two nights in each location. In my younger days, I worked as a guide for Effortless Outdoors in this area, and take my word, the place to start is the resort of Olu Deniz, and then make your way east to the bustling region of Antalya. Things to do along the way include…
In Olu Deniz, catch a water taxi to Butterfly valley, a natural and beautiful landmark of this region
Spend a day swimming in the Blue Lagoon
Join a Jeep safari tour to visit Saklikent gorge
In Patara, visit the long sandy beach and the nesting ground of the Caretta Caretta turtle. The nearby ruins are also listed on the Lycian way trek.
Move onto Kas and join adventures sport activities including scuba diving, paragliding and canyoning. Don't forget to sign up for sea kayaking over the sunken ruins of Kekova
Demre is home to the magnificent ruins of Myra and the church of Saint Nicholas who later became known as Santa Claus
The small and rustic resort of Cirali is close to Olympos ruins and the burning flames of Chimaera. Also spend a day relaxing around the beaches and ancient ruins of Phaselis.
In Antalya, explore the old part of the city and visit Mount Tahtali for a cable car ride to an amazing panoramic view of the Taurus Mountains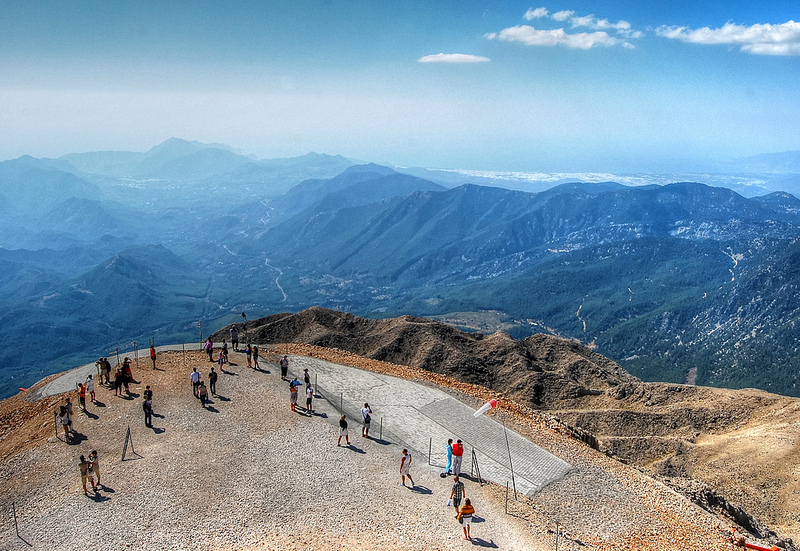 South-east Turkey
The south-east of Turkey is culturally rich combining Kurdish, Turkish and Arabic influences. Complete a tour of Mardin, Gaziantep and Urfa. Recommended things to do along the way are…
Sample original Gaziantep baklava and pistachio nuts that the city is famous for.
Visit the beehive houses of Harran. This style of housing is said to have been used in biblical times.
Landmarks of Urfa city to visit include the pool of Abraham, the castle and Gumruk Hani
Mardin is a contender for the UNESCO world heritage sites because of its ancient stone buildings so explore narrow cobbled streets in the old town.
Gobeklitepe is a twenty minute drive outside Urfa main city. These ruins date from Neolithic times.
Hasankeyf town is 12,000 years old and in danger of being flooded so see it while you can.
Gaziantep has a castle, many museums and an established cultural route to follow. It leads explorers through the old town to see historic mosques, coffee houses and a coppersmith bazaar.
On the outskirts of Mardin, is Deyrulzafaran monastery, the ancient ruins of Dara and Midyat old town, full of historical stone buildings and churches.
North-east Turkey
This region is for anyone who loves trekking and natural scenery. Top things to do include…
Tour Sumela monastery, built in 386AD, it is perched on the side of a cliff face
Stay in Trabzon city and visit the Hagia Sophia and house of Ataturk.
Explore the city of Rize, the tea producing capital of Turkey
Stay overnight in the resort of Uzungol, a large and beautiful lake. Bicycles are available for hire.
Explore the Ayder plateau that has a similar appearance to the Swiss Alps; roiling green hills, fields full of flowers and wooden chalets