Turkey joined the UNESCO world heritage organization in 1946. Standing for the United Nations, Educational, Scientific, and Cultural Organization, the aim is to build peace in the minds of men and women and one way is by preserving heritage through history.
Quoting "cultural and natural heritage as inspiration for future generations," Turkey is an ideal member because it was the capital of many past empires including the Lycians, Byzantine and Ottoman kingdoms.  Eleven landmarks of Turkey belong to UNESCO and touring them all is a recommended addition to any bucket list.
The 11 World Heritage UNESCO Sites of Turkey
Goreme Open Air Museum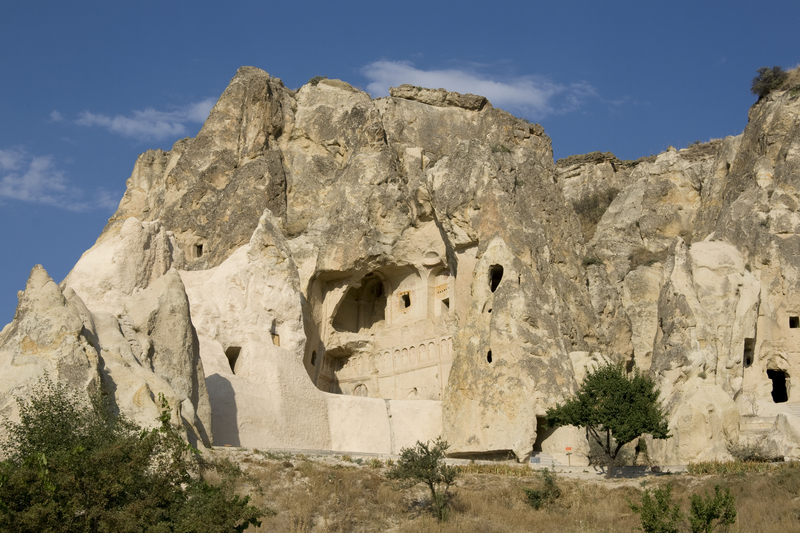 Situated in Cappadocia, this is a collection of cave churches dating from the fourth century.  This area is historically important for Christianity because of three saints (Cappadocian fathers)  who originated from here and are credited with spreading the religion when it first started.
Mosque and hospital of Divrigi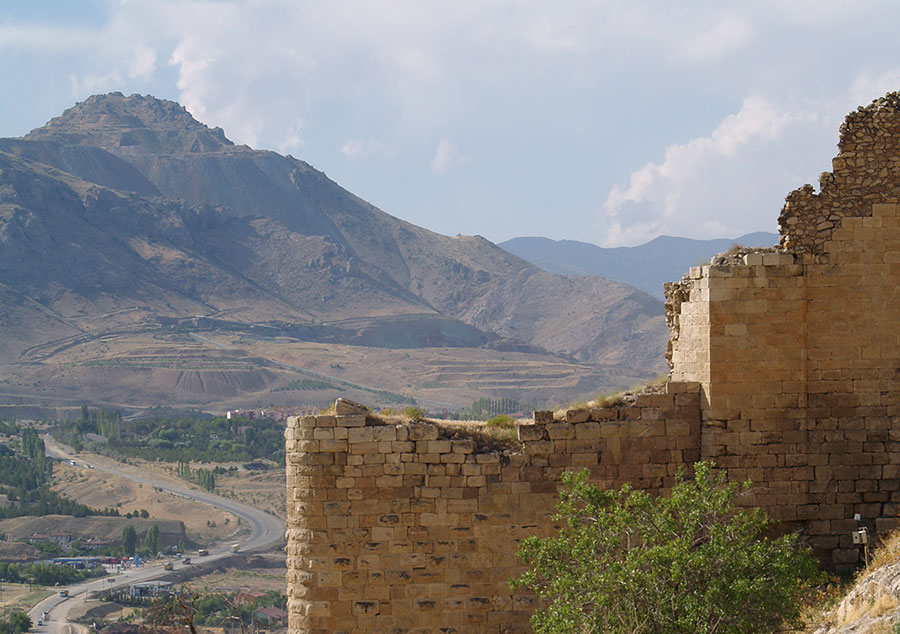 Photo by Evgeni Zotov
The Divrigi Mosque and hospital is in the Eastern province of Sivas. Built around 1230 by a ruler of the Mengujekids kingdom, they are in marvellous condition despite their age. They are viewed by historians as an important architectural example from this era.
Old City of Istanbul
The old city of Istanbul cannot be seen in just two hours. It takes at least a week to fully explore the buildings and landmarks used by sultan rulers of the Ottoman Empire. They include the Sultan Ahmet mosque, Topkapi Palace and the former church of Hagia Sophia, all of which display architectural inspiration from Byzantine and Ottoman rule.
Nemrut Mountain Figureheads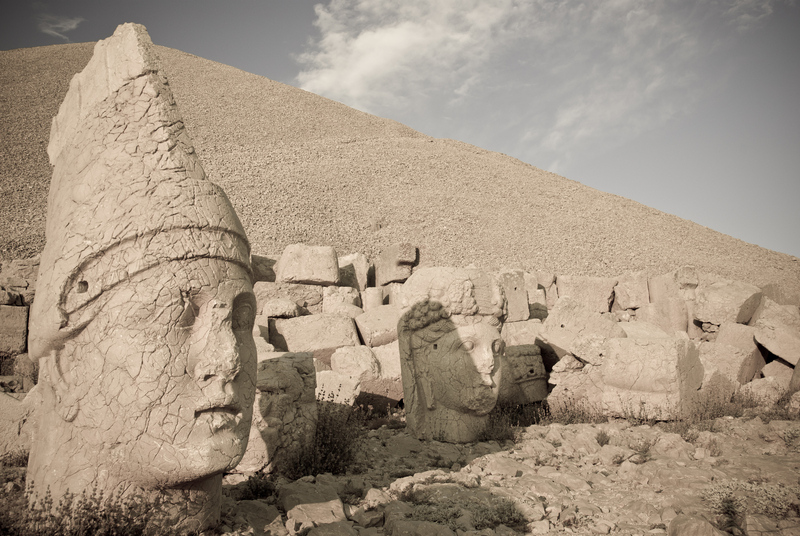 The nine-meter figure head statues sitting on Mount Nemrut adorn most picture postcards of Turkey. Constructed during the Hellenistic era, the mountain is also well known for vibrant sunset and panoramic views
Pamukkale and Hierapolis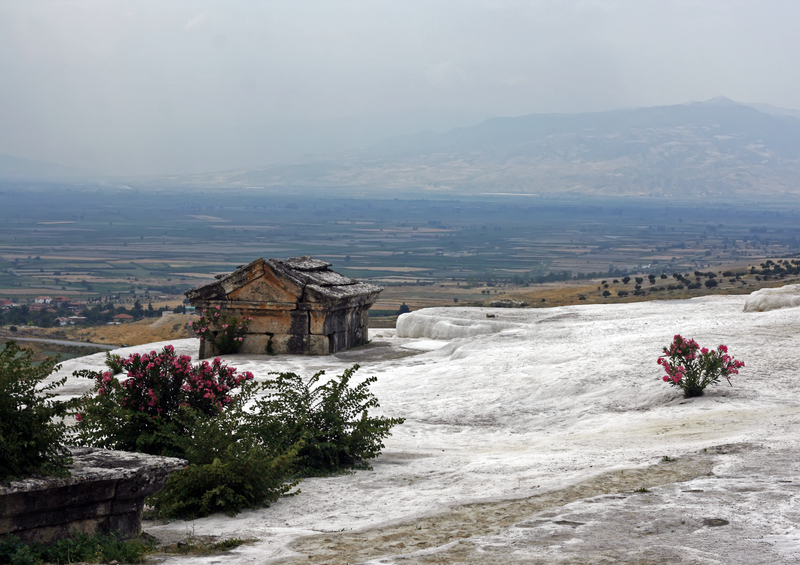 Pamukkale in the Denizli province is one of Turkey's most beautiful natural landmarks and also nicknamed Cotton Castle. Water pools have solidified on the mountainside because of high levels of calcium and minerals. During Roman occupation, the natural waters were used to heal soldiers resting in the nearby city of Hierapolis that is also a UNESCO site.
Xanthos and Letoon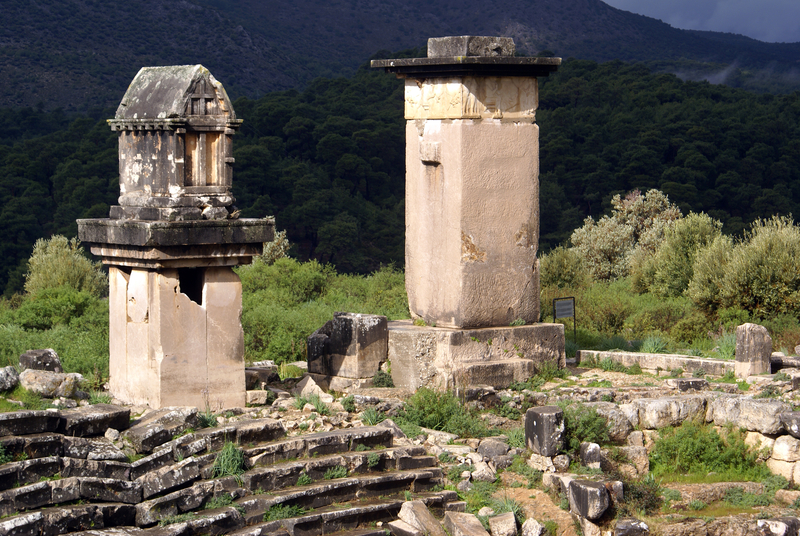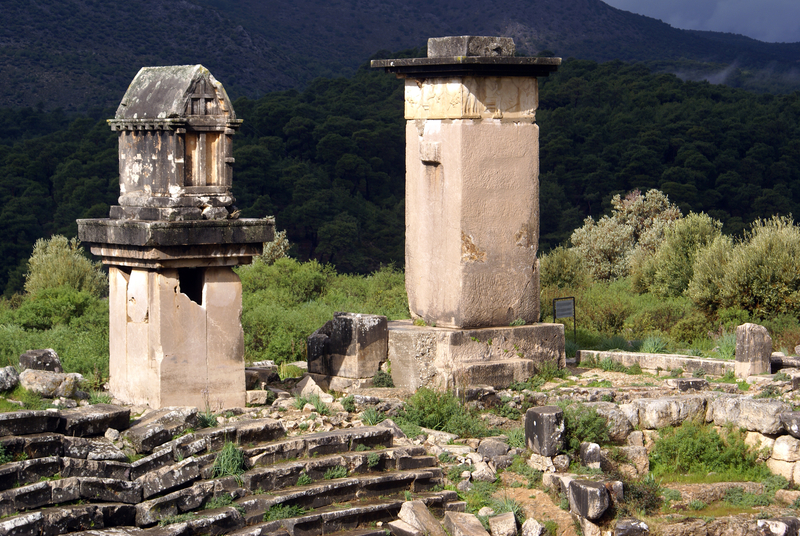 Xanthos was the capital of the Lycian empire and even though excavations only happened around 1840, it has been reconstructed to a magnificent state including a theatre, necropolis and agora. The Lycians were not a barbaric nation and instead focused on academic achievements including stone masonry and architecture. If you cannot make it to Xanthos, many artefacts from there have been moved to the British museum in London.
Safranbolu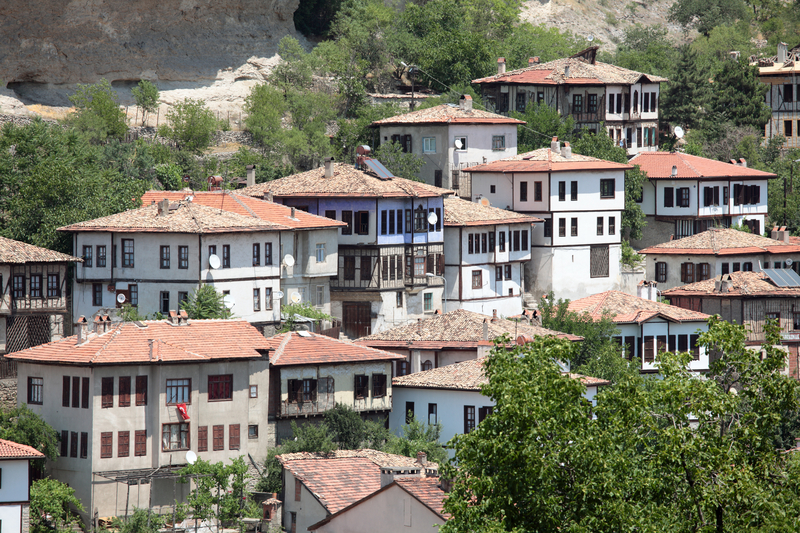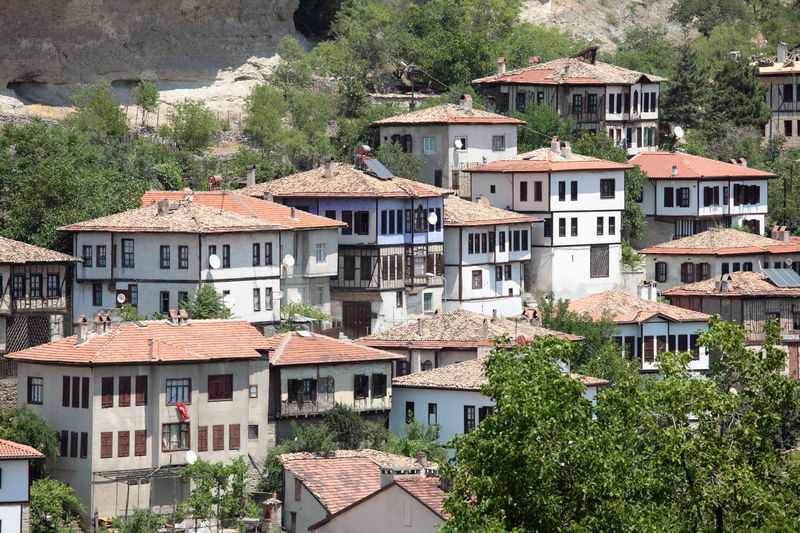 In the black sea region, the town of Safranbolu is admired by Turks and foreigners equally. The old style wooden houses reflect Ottoman architectural trends and are recognized as influencing urban planning during that period of rule.
Troy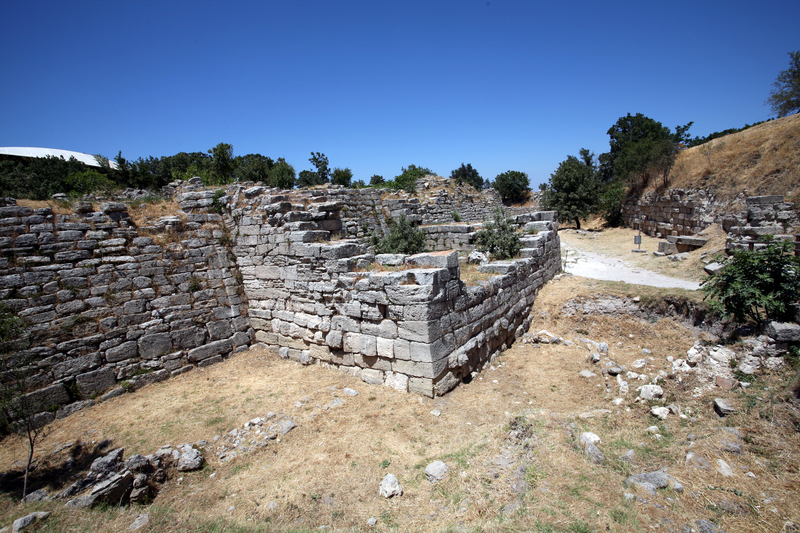 Even though, the Trojan horse that stands today is not the real version, Troy is still worth a visit. Notorious as the location of the Trojan wars, its reputation was also sealed in a ballad by the philosopher Homer in his book lliad. The nearby ruins of the city dating from various periods are listed as UNESCO protected.
Selimiye Mosque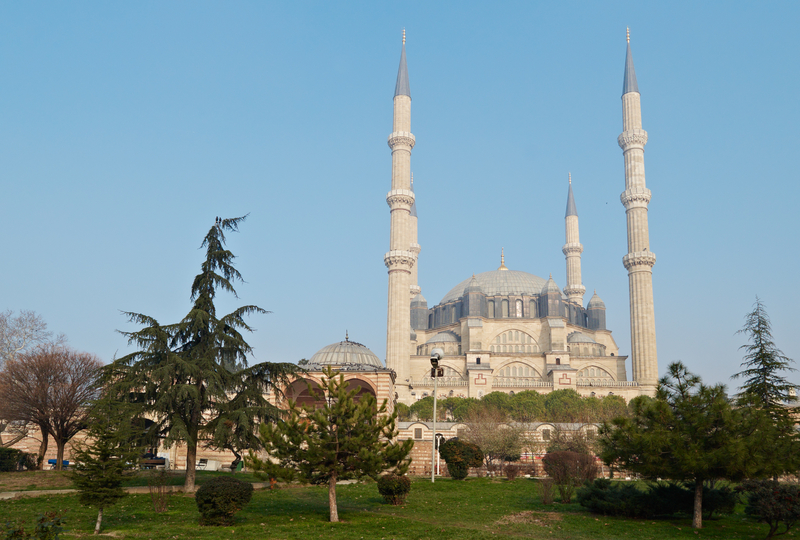 The Selimiye mosque and complex was constructed by Sinan, one of the greatest architects of Ottoman times. Designed to be more than just a place of worship, the building includes a market, courtyard, library and school. It dominates the skyline of Edirne and is a prime example of sixteenth century imperial Islam.
Catalhoyuk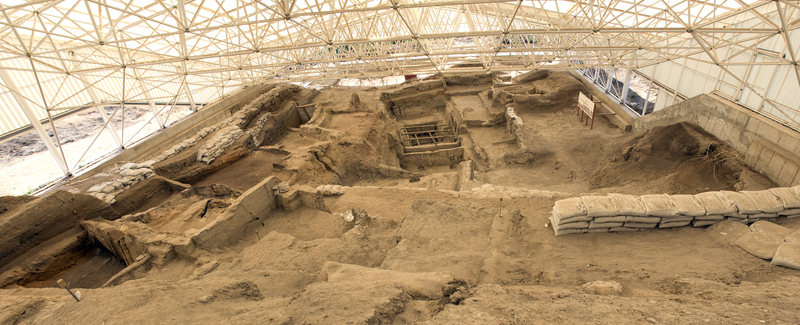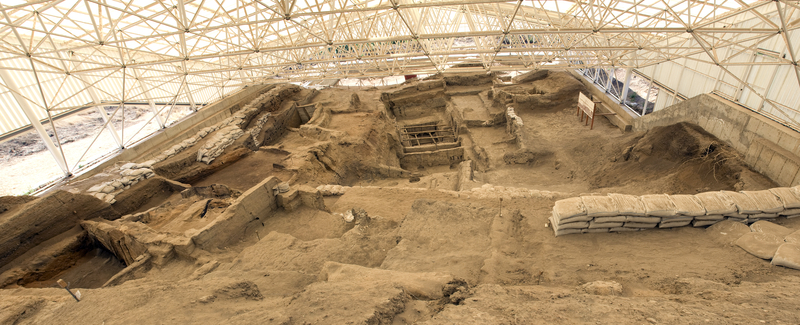 Catalhoyuk is in the Southern Anatolia region and receives a lot of interest because of its estimated age dating from 7,400 and 6,200 BC. Historians have been especially pleased with uncovered artefacts that give them clues about social interaction and confinement in the Neotholic era.
The Hittite Capital of Hattusha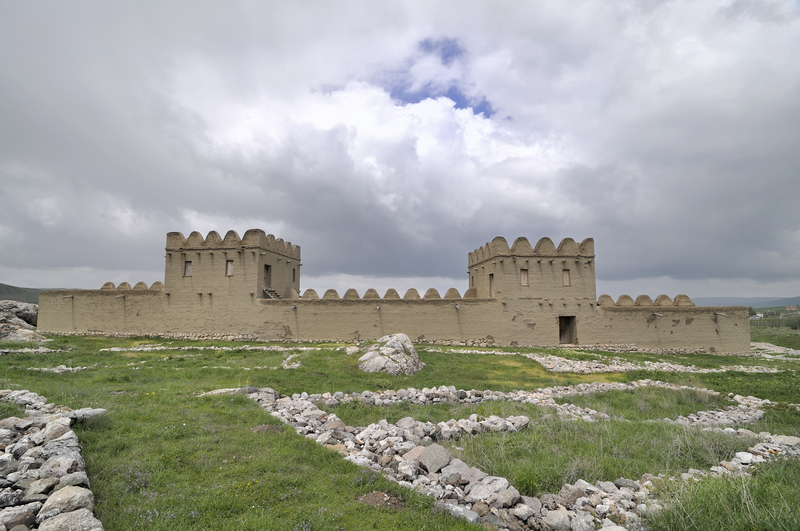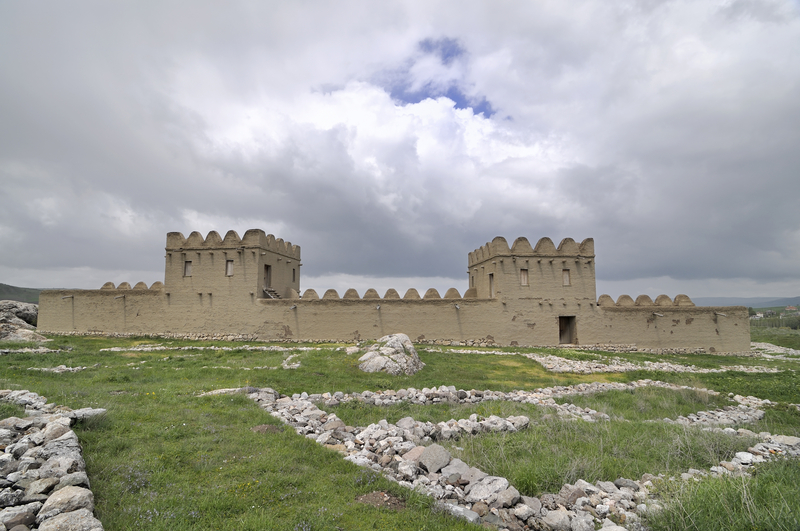 Excavated in 1906, Hattusha was the capital of the ancient Hittie Empire. The city was completely flattened until extensive reconstruction took place to re-build the old city walls which stand today.  Thirteenth century engravings made on stone, give an important insight into the worship of gods during this era. Tablet archives from Hattusha, are on display in the archaeological museums of Istanbul and Ankara.
If you have already achieved the mammoth task of touring all UNESCO sites in Turkey, move onto the thirty-seven sites waiting for approval including Ephesus, the ruins of Ani and Sumela monastery.