Boracay (in Aklan province) has got to be one of my favorite white sand beaches in the Philippines. I've been to the island 4 times in a span of 4 years, and the whole place just never tires me down. Both locals and foreigners can attest to the beauty of this haven, as it's frequented several times in a year. It's also been recognized as one of the loveliest wedding destinations in the country — as the isle truly offers the romantic oceanfront ambiance that couples dream of.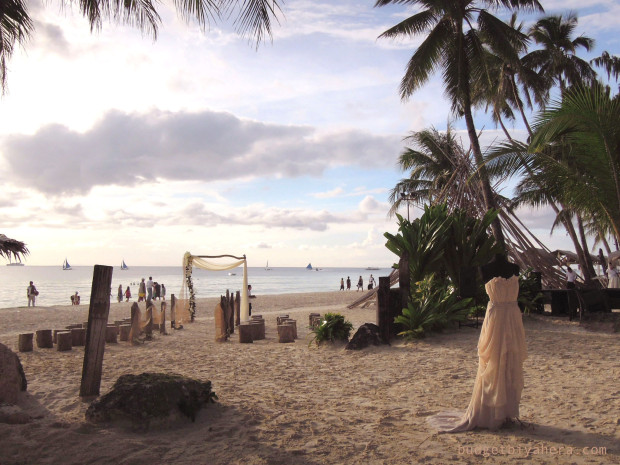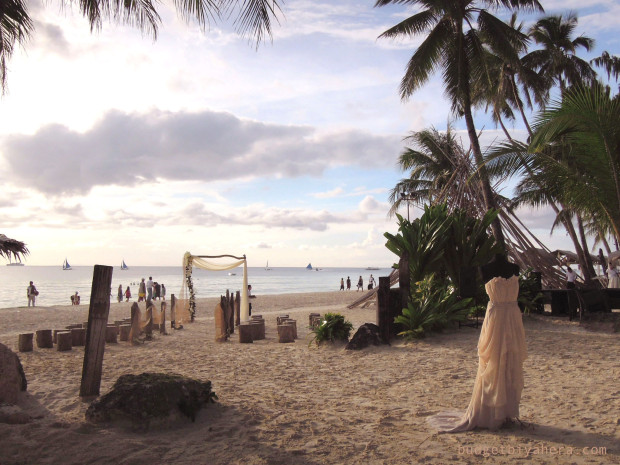 You can reach Boracay via boat or plane. Now, taking the ferry may take almost a day's worth of travel. But you can always opt for a quick plane ride. It'll only take about an hour or so if you're coming from Manila (several local airlines service this route daily).
What to do when in Boracay
You'll never run out of things to do when you're vacationing in Boracay. The isle is filled with outdoor activities that will surely set your adventure-seeking selves into game mode. You can choose to do several things like go parasailing, jet-skiing, helmet diving, ATV driving, kite surfing, banana boat riding or even cliff diving. But if you're not much into extremes, then there's always island hopping. There are also several shopping centers and souvenir shops that you can check out if you just want to spend a more laid-back afternoon.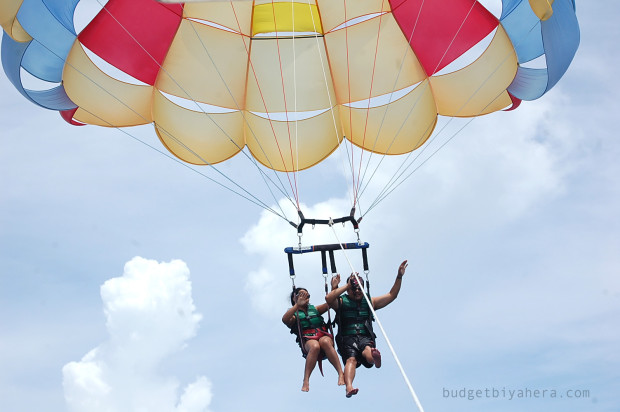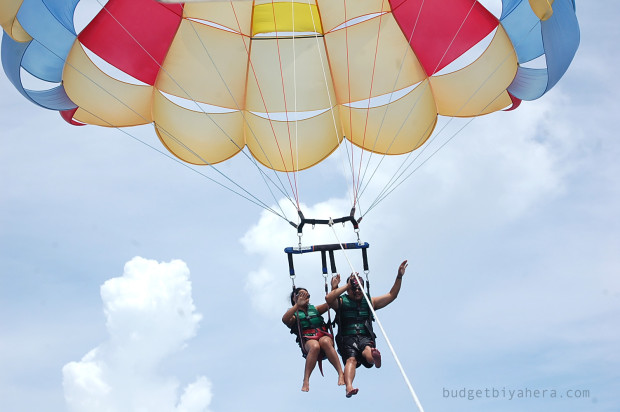 Clubbing in Boracay is something that vacationers typically love to indulge on at night. Plenty of well-lit bars such as Epic and Beach Bum Bar provide vibrant live music and dancing (there's even fire-blowing dancers!). There are also other watering holes like Pat's Creek Bar that's more laid back, if you're not the partygoer type.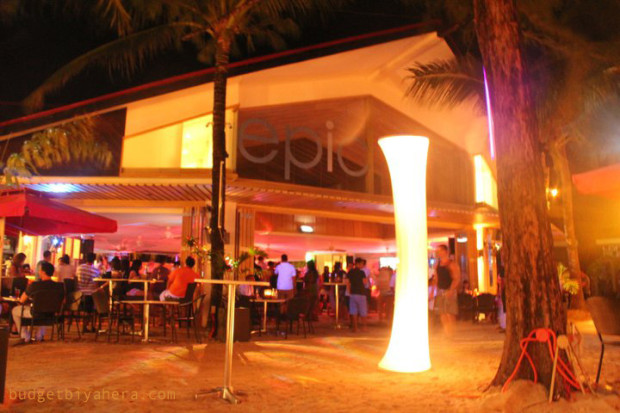 Choice of Accommodations
The island of Boracay offers an array of inexpensive to high-end accommodations. Most of the budget lodgings can be located at Station's 3 and 2. While most expensive lodgings can be located at Station's 1 and 2. Of course, the best hotels are those situated by the beachfront, as waking up to the sight and sounds of the rushing waves is truly one to rave about.
Where to stay by the beach during the day
One of the things that I would do whenever I'd take a dip or go sunbathing is to choose an oceanfront resort or restaurant. Most of these establishments already have chairs with umbrellas set up by the shore. I'd usually take advantage of this so that I can have a place where I can put all of my stuff. You can stay at your preferred spot just as long as you buy something from the them. And as long as you're tab is kept open, you can surely stay there for the entire day.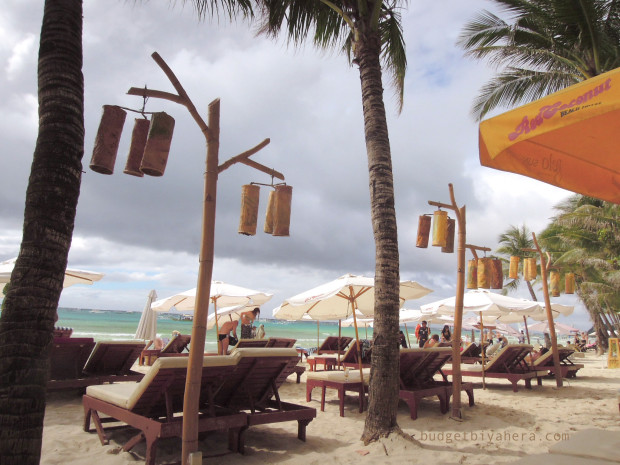 How to go around Boracay
You can go around the island via shuttle or tricycle. Both modes of transportation are prevalent in the area. But if you're not in a hurry to go from one destination to another, then walking is still the best thing to do. This will help you appreciate more of the isle.