I haven't been able to travel around the whole of Ilocos Norte last year. But when I had the opportunity to see a few of its municipalities (got to see 4 out of 21), I fell completely in love with what the province offered me. So with that in mind, let me take you to some of my favorite towns on this side of the Philippines. You'll never know — you might just get smitten the same way I was the first time I visited these places.
What's in store for you in Paoay?
Paoay is a 4th class municipality in the Ilocos Norte province. I fell completely in love with this town right after seeing the Paoay Church. Also known as the Church of St. Augustine, the Baroque church is also recognized as a UNESCO World Heritage Site. Its unique architecture is definitely something that you should see up-close! But other than the Paoay Church, you should also drop-by the Paoay Lake and the Malacañang of the North (a mansion that belongs to the Marcoses).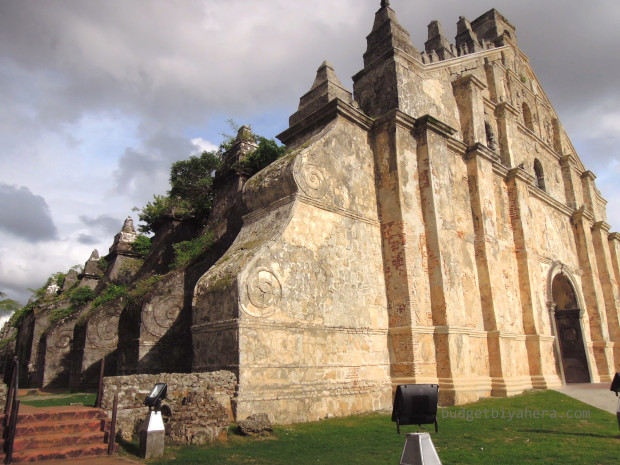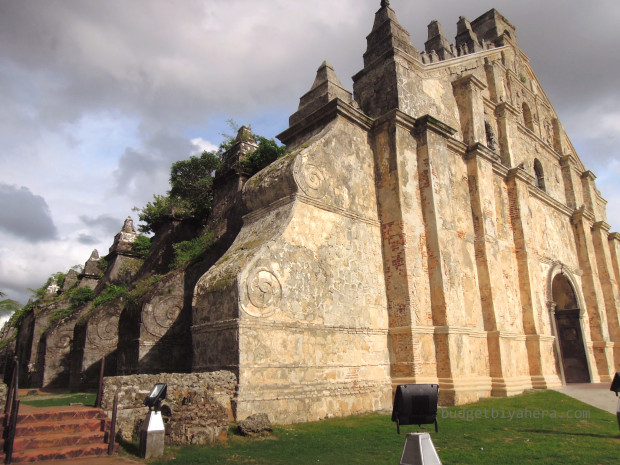 TIP: Paoay can be easily accessed from Laoag City. There are direct flights and buses that are bound for Laoag.
What's in store for you in Pagudpud?
If I were to choose a town in the Philippines that I would like to spend long periods in, then I would choose Pagudpud. I love everything about the place, especially the sunsets by Saud Beach. But other than the beach, I was also enamored with the nearby attractions that it offered. So when you visit this lovely town, make sure to book both the north and south tours — from which you'll be able to visit the following tourist spots:
North Tour
Patapat Viaduct (the 4th longest bridge in the Philippines)
Kabigan Falls (you'll need to trek for 30 minutes towards the waterfalls)
Paraiso ni Anton (believed to have healing powers — try at your own risk!)
Agua Grande Picnic Park
Timmangtang Rock and Bantay Abot Cave (both rocks were said to have been past lovers, but are now separated from each other)
Blue Lagoon (another pristine beach that now offers zip line activities)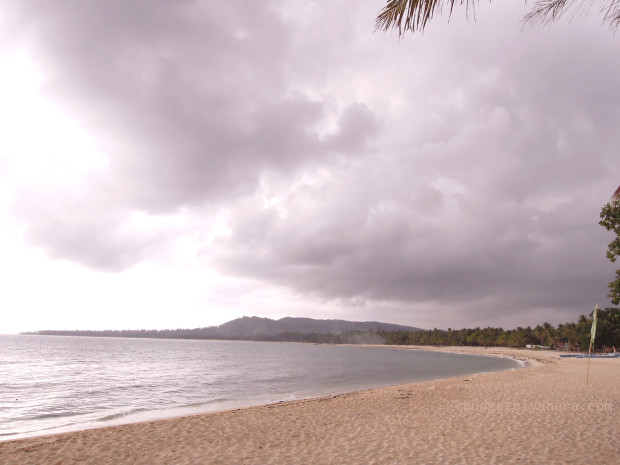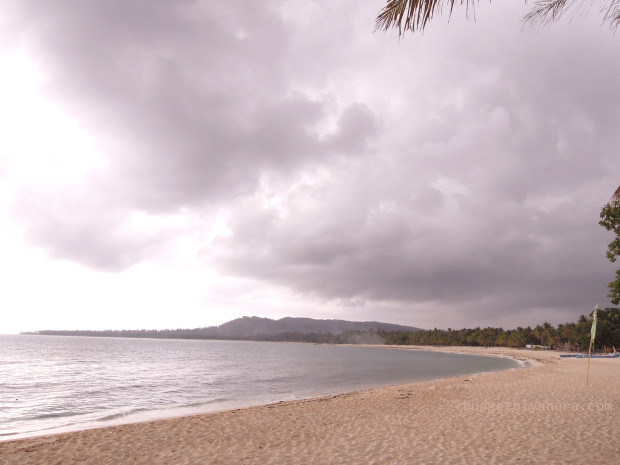 TIP: Pagudpud can be easily accessed from Laoag City via bus. The trip usually takes 1.5-2 hours.
What's in store for you in Bangui and Burgos?
The south tour will actually traverse the towns of Bangui and Burgos. So if you're coming from Pagudpud, you should start your journey from Burgos, and then Bangui.
When you visit Burgos first, you'll be able to see two main attractions: the Kapurpurawan Rock Formation and the Cape Bojeador Lighthouse.
Kapurpurawan Rock Formation (you'll need to trek over an uneven terrain towards the powdery white rock formation — the view of the ocean is spectacular when sitting on top of the rocks!)
Cape Bojeador Lighthouse (also known as the Burgos lighthouse — a 66-feet tall stone tower that presents a scenic and panoramic view of the South China Sea)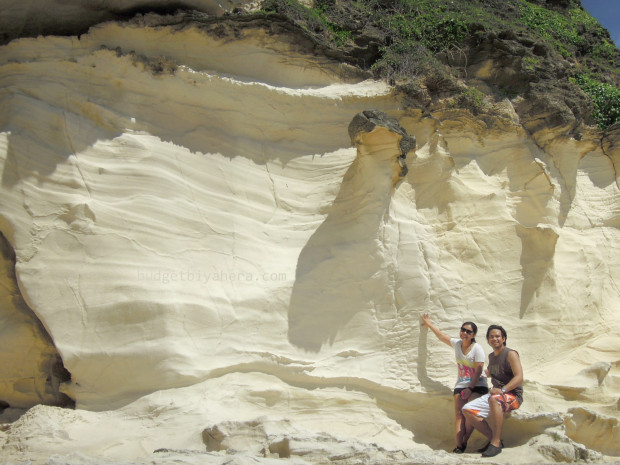 After Burgos, head out to Bangui next. Bangui is where you'll find the first and only wind farm in the Philippines. There's also a beach nearby but the waters were a little too strong for me to dive in.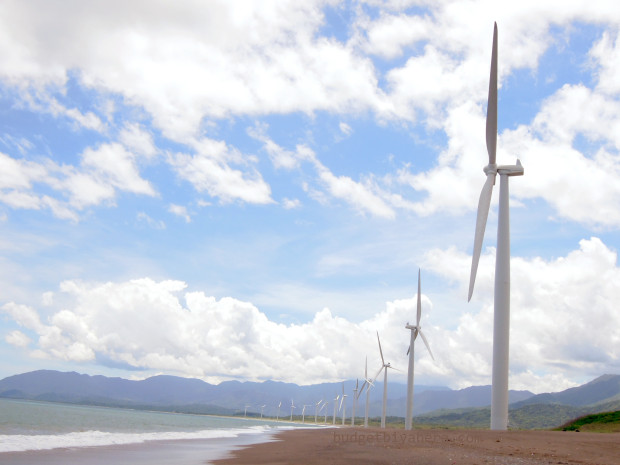 TIP: Never leave Ilocos Norte without visiting all of these tourist attractions (allot 1-2 days). Of course, if you're strapped on time, you can do both north and south tours in under a day. It's doable, as I've done the same route in just 8 hours.