Greece is an undisputed top destination for many decades. A land of rich culture and history, blessed with stunning scenery from its graceful slopes to pristine beaches. It is safe to say that there are hundreds of things to do in Greece, topped with attractions and a myriad of activities to enjoy.
While you're booking your Hostelbay hotel and hostel accommodations, here are just 15 things you must do in Greece to think about and plan out.
1. Visit temples and palaces
It would be a big sin if you miss out on the Greek temples and palaces. They are hard to miss and they are easy to spot. It is impossible not to notice with their massive sizes and grandeur. A must see is the largest temple – Temple of Olympian Zeus and the Palace of Knossos in Crete.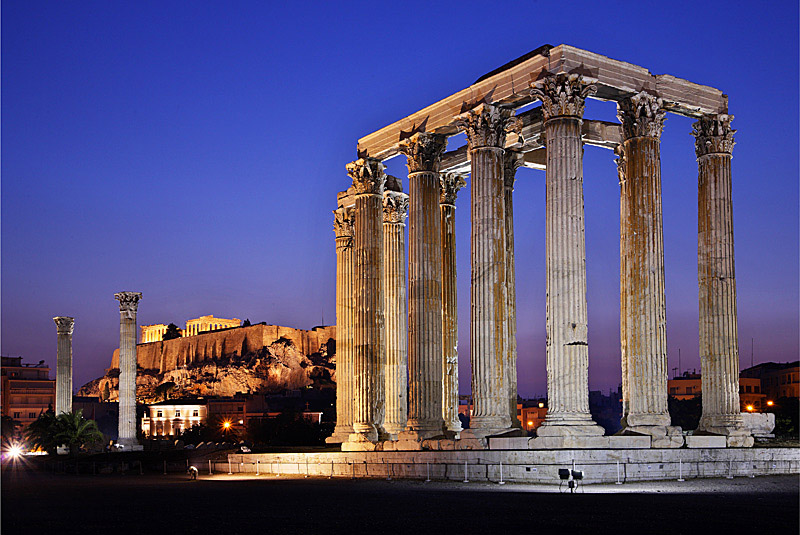 2. Check out ancients ruins
Though there are many well-preserved structures throughout Greece, some are already in ruins but still very impressive as they can be traced thousands of years ago. From the Acropolis in Athens to the 1-century BC Tower of the Winds.
3. Time travel in Old Towns
Do we all love old towns? History buffs or not, there is something with the old part of the city or town – old town or old quarters. The feeling of living in a different place and  time, perfect for a slow strolling and admiring Greek culture. The best ones are the medieval towns in Rhodes.
4. Learn more of Greek history from museums
Much of Greek's history and culture that plays significant roles to human civilization were literally unearthed. Now, you can glimpse them all in various museums from small museums to major Greek museums in cities like Athens.
5. Climb Mt. Olympus
This might come as a surprise as one of the things you must do in Greece. Mt. Olympus known as the home of the gods is also one of Europe's highest peaks. Did you know that more than 10,000 people climb and trek this mighty mountain?
6. Worship the Beach
Another familiar activity among Greece's visitors is going to the beach. From city beaches to secluded beaches, relax and find a piece of paradise from different shores of white sand to pebbled with waters so clear with that awe-inspiring green and blue shades.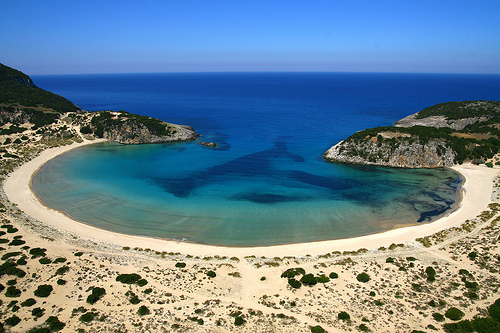 7. Watch sunrise in Santorini
Santorini has been made more famous with its imposing caldera, white-washed houses and blue domes. A favorite honeymoon destination, have a twist by witnessing one of the best sunrises in the world over its volcanic ridge and that unique glow as it touches the white-washed houses.
8. Get wet at waterparks
Traveling with kids? For modern amenities, head to waterparks and enjoy the slides and rides. Aqualand Waterpak in Corfu is one of the best in Europe.
9. Nightlife in Mykonos
If you always seek some fun-filled nights during your travels, then make Mykonos as your home base. Mykonos is famous for its nightlife with many clubs to choose like the famous Cavo Paradiso or visit a taverna.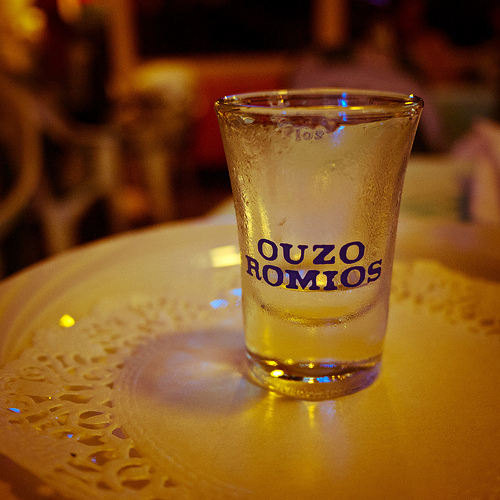 10. Sail around the islands
Explore more of Greece's beauty by including sailing in your things to do in Greece list. Known for chartered yachts and artisan yacht signs shops. You can also book a sailing trip and admire the coasts and visit private and secluded islands.
11. Go boating in Melissani Cave
A unique wonder, Melissani Cave in Sami will give you a different experience. Hop in a small boat and admire this cave with tall rigged cliffs overhead and a beautiful sight of light illuminating the clear marine water.
12. Dive in Skiathos
Greece is also a diving destination. From dolphins to teeming coral life. The best area is in Skiathos which is clearly unspoiled and rich in marine underwater.
13. Feast on Greek cuisine
Experience a destination like nothing else by taking a bite or enjoying the local cuisine. Greek cuisine is one of the most intriguing but delightful type in the world. A unique blend of purely Mediterranean taste and Arabian influences.
14. Enjoy the scenery
The breathtaking views of Greece is itself an attraction and an experience that visitors must spoil themselves. Enjoy them as you travel from one attraction to another on a car or by a buggy ride. The sprawling vineyards, white-washed mountains and panoramic views of the ocean, Greece is a feast for the eyes.
15. Meet and laugh with the locals
Lastly, connect with the locals. Have fun, share a laugh or a drink and have the best memory of Greece. Connecting with the locals in any destination is one of the best things to enjoy a place.
Have you visited Greece before? Would you like to add more to our list?