A great way to open or expand personal horizons is by exploring various kinds of ideas for travel. A terrific way to discover spectacular destinations is by embarking on unusual journeys.
These journeys can be doing something adventurous, like skydiving, or simply travelling to unique destinations to experience different perspectives on living. Learning the particular characteristics of how locals live and about the region itself can be an unusual journey of self-discovery; an adventure in and of itself. The journey is only limited by the imagination of the individual and the willingness of that person to try different things.
Unusual journeys can include guided tours and small group outings to popular destinations in the world, but there is so much more out there to experience, including a diverse range of unique places. These journeys into the unusual can be culinary travels, river cruises, walking excursions, photography outings, retreats for finding yourself, retreats for relaxation, wellness retreats of all sorts, adventure travel, and much more. There are some journeys that may fit into several of these categories all at the same time. Consider the following journeys that could not be more different, but have been the journeys of a lifetime for each of the individuals involved.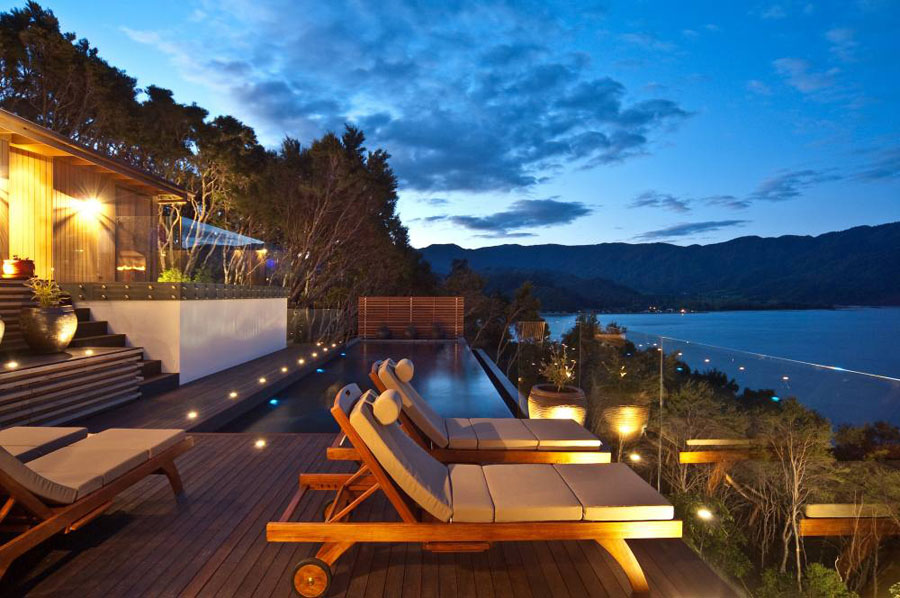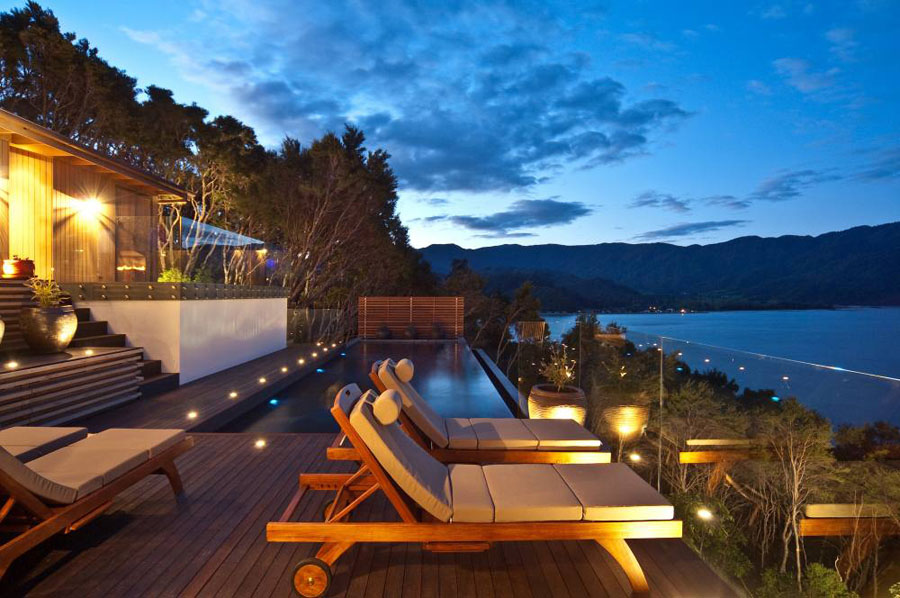 The first example is that of traveling around the world playing poker. The best poker players in the world often enjoy not only their careers (playing poker fulltime as a job), but the wonderful destinations, cultures, sights, and experiences that come with traveling to events in various countries.
These travels can sometimes be unique personal journeys like that of the Caribbean Adventure of Elena Stover, an academic who has wanted to play poker as a profession, but plays as much poker as she can and especially enjoys trips out of her home country to play the game. This particular journey took Elena to the Bahamas as she tagged along with her significant other, a Team PokerStars Pro member.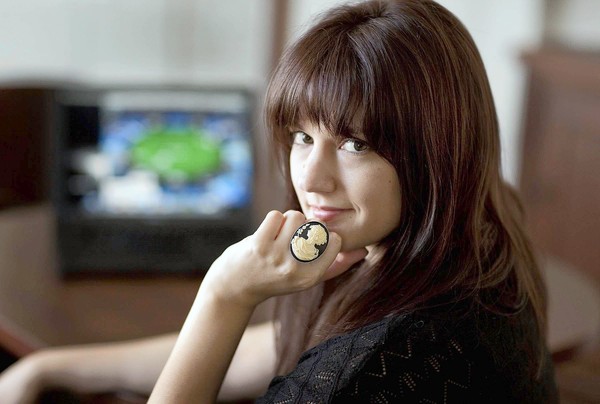 Elena's passion for online poker play is so great that she began a full schedule of grinding at online tournaments as soon as she got settled at the Atlantis resort. This opportunity to play online poker was such a treat for Elena that she did not even bother to hit the beach or ride the waterslides when the sun was out. Clicking buttons was her preferred activity for the first five days, except for a few breaks for drinks with friends or a couple live cash games. Elena felt no guilt of missing out on a suntan, for she knew her journey here was to take a completely different path than the normal vacationer. She won $6,570.94 at one of the poker events and decided to parlay those earnings into a $1,100 buy-in into the PokerStars Caribbean Adventure (PCA) Women's Event.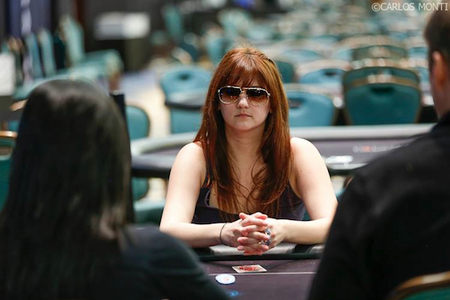 Though Elena does not often indulge in the larger side of poker, she does enjoy a splurge now and then for a fun live tournament, especially for a ladies event. Hoping to reach the bubble (point at which players take part of the prize pool) of the tournament on the second day, Elena had her strategy in place. She made it to the final table, the first she has ever experienced at a live event. Elena finished in 2nd place, making her biggest cash and best live finish ever to that point. This is the journey she had been dreaming of for a long time: playing high-level poker successfully, meeting amazing people, and even enjoying the rewards after the tournament. This big win helped Elena's confidence as well as increased her bankroll, giving her the courage to plan more poker journeys to other countries.
Elena's journey is an unusual one compared to most people, but if it did not seem unusual then maybe the journey of Caveman Bill will fit the characterization a little better.
For about two decades Bill Donaldson, known as Caveman Bill, has lived in a cave in Canada's far north, above the Yukon River. Once the epicenter of the Klondike Gold Rush, Dawson City is just across the river from the cave, which is outfitted with a bed, cooking facilities, a wood stove, and battery-powered lights. Bill's unusual journey began with several different options once he reached his destination of Dawson City. Initially Bill lived in a tent, but then a buddy of his made mention of some caves that were just across the river. Bill paddled over once the river broke and then simply moved in.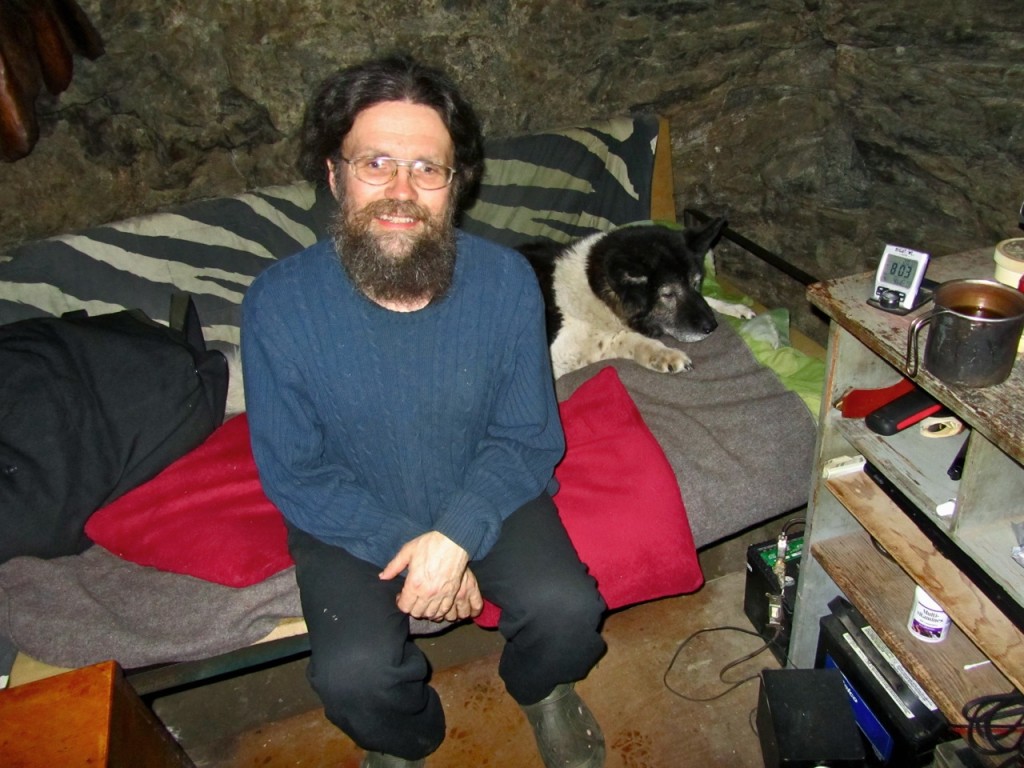 Someone with the name Caveman Bill probably evokes a certain image, but Bill exudes an overall normalcy, with amazingly white teeth for a caveman. Bill's living arrangements do not speak to his world-view, necessarily; he does not reject the modern world. In fact, he has a laptop and a number of Facebook friends and he visits his friends by biking into town rather frequently. He is a skilled wood worker and handyman, not to mention an actual living tourist attraction.
Bill characterizes his caveman lifestyle as a simple choice. The keys to pulling off a lifestyle like Bill's is quite involved, characterizing his journey. The first part of this lifestyle change required Bill to realize and adapt to the rhythms of the Yukon. The locals of this area live by the agenda of the environment and not by some artificial nine-to-five construct. He had to accept that nature will do what nature does and live by that schedule. This meant picking berries and mushrooms when nature said they were ready, waiting for the river to freeze before it could be used as a road to town, and waiting for it to melt to commute by boat.
The lifestyle in Dawson generally starts at two in the afternoon and ends at five in the morning. It is daylight in the Yukon for almost the entire day every day during the summer, which means the people of the Yukon often party all night and sleep in after a long winter hibernation. The Dawson City area is a well-known destination for its annual music festival where people relive the Gold Rush era, partaking in gambling, booze, and even a naughty can-can performance all of which you can get a sneak peak of if you view this site! The tent cities that pop up are loaded with transient workers and tourists, so Bill saw the caves and a good option to get away from the endless daylight and all-night carousing.
Bill's journey is something that he has in common with people throughout history as well as with people who live in cave homes to this day in different cultures and on different continents. There is a freedom in this lifestyle, in the wilderness. Bill, and others like him, revels in the excitement that comes with getting away from civilized society. While some people fear this prospect, others find it ideal and embrace it.
The cave chosen by Bill was not unlike the journey the new homeowner embarks upon. Just as Richard Pattisall, Realtor in Palmetto Bluff has said over and over again, and the Northpoint Mortgage Company likes to repeat; in real estate everything always surrounds location, location, location. It is no different when it comes to choosing a cave; the cave must be functional and should also have an aesthetic value. Success for a cave dweller depends upon the surroundings in the Yukon. Bill's cave is in the ideal location, thought to have been dug out by gold prospectors a century earlier. The cave is thirty feet above the Yukon and it cut twenty feet into the rock, making it a perfect sleeping den in the summer as the rocks chill the cavern. The cave is well secluded with the river acting like a moat, but also quite convenient to Dawson with a commute of about one minute.
Bill's cave dwelling journey took him down the path of do-it-yourself. He repurposed items like discarded boards and beams to use as building supplies, he up-cycled oven doors and used them as well-insulated glass windows, put down a thin mattress upon a slab of wood, added bookshelves, ran LED lighting, and installed a woodstove for a heat source. Bill even hooked up his laptop to a solar panel, made a coop for chickens outside and created an outhouse of sorts.
A journey like Bill's still requires going outside of the cave and taking on odd jobs to earn a bit of money, from panning for gold, tending bar, washing dishes, to picking and selling mushrooms. Bill is a great handyman and is always able to take a day of work here and there. However, surviving means being resourceful and knowing the local grocery actually begins in the bush. In Bill's area specifically, life is ruled by the river. He has learned to monitor the behavior of the river, alter his mode of transportation as needed, and even evacuates the cave to a high water camp when the river decides to flood.
Bill's chosen lifestyle has not made him a hermit. In his case, the city of Dawson is quite dynamic with artists, teachers, dancers, trappers, environmentalists, art galleries, and also bars. It is the people of this region that keep life interesting; it is the friendships and the shared experiences that make any journey in life worth its salt. Just like the journey of life itself, Bill sees the Yukon as something akin, always thinking about where it is going and where it could take you. Whether the journey is unusual or seems quite common, it is the experiences along the way that matter and what make life so rich.