Iceland is one of those travel destinations that is often overlooked. Most travelers make their way over to Europe and see the common destinations such as: France, Germany, Spain, etc. Well hey, guess what? Iceland is on the way!
1. Reykjavík

This hip capital is awash in thriving cafes, high-energy clubs, friendly pubs, and a brightly-colored old town with rows of wooded houses clustered together. It's more like a giant small town than a city. However, this city is one of the trendiest in the world, as Icelanders are obsessed with design, technology, and architecture.  Reykjavik is one of the most expensive cities in the world – but it just got a lot cheaper. Take advantage now.
2. Gullfoss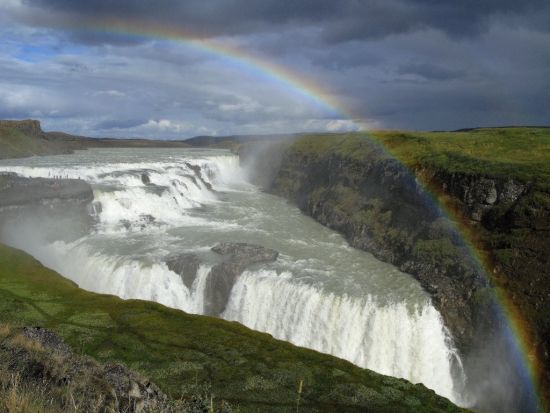 Iceland's most famous waterfall tumbles 105ft into a steep-sided canyon, kicking up a wall of spray. On sunny days, the spray creates shimmering rainbows over the gorge.  This is a truly amazing spectacle, and a rewarding scene after a nice hike.
3. Jökulsárlón (The Jökulsár Lagoon)

Breiðamerkurjökull Glacier retreated very quickly from 1920 to 1965, leaving this breathtaking lagoon behind, which is up to 190 meters deep. Icebergs float in the lagoon all year, and you can watch as chunks of ice crash into the water.
4. Watch the Northern Lights

From September to April, the Northern Lights become more visible here. These dancing lights are one of the greatest natural wonders in the world. From the clear, dark northern skies of Iceland, nothing will impede your view of nature's greatest dance.
5. The Blue Lagoon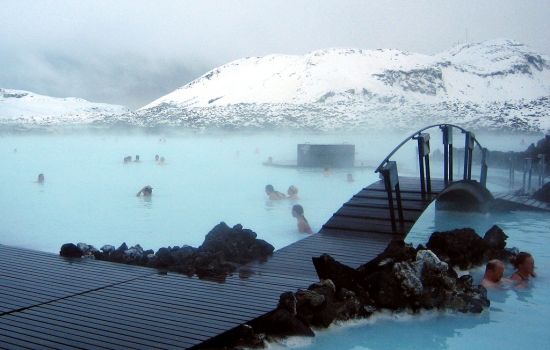 Iceland's most famous geothermal pool is the country's top tourist attraction. It might be crowded and expensive but there's nothing like it in the world. This huge, milky-blue spa is fed by mineral-rich heated seawater from the nearby geothermal plant. Add the silvery towers of the plant, rolling clouds of steam, and people covered in white mud, and you'll think you are in the twilight zone — in a good way.
6. Food exploration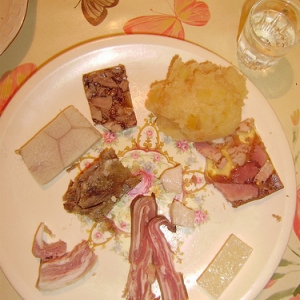 Ever watch Bizarre Foods? Andrew Zimmern did a special in Iceland and he sampled many of Iceland strange delicacies. You can too! Try some harkal? (rotten shark), or maybe some Svith? (roasted sheep skull). And, there are many more unusual items, from whale meat to lunch meat made from rams' testicles. Then you can wash it down with some Brennivin; an Icelandic schnapps called Black Death. Icelandic hot dogs are made with lamb and pork – very tasty!
7. Jeep tours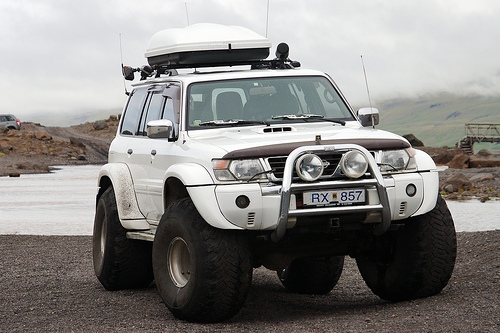 Iceland is famous for their "super jeeps," specially modified Range Rovers, Toyota Land Cruisers and others that can ford streams, drive on glaciers and just about everything in between. These jeep tours make for an excellent day tour! I would recommend the Essential Iceland jeep tour , if you want a tour with a good smattering of sightseeing and landmarks.
8. See Puffins.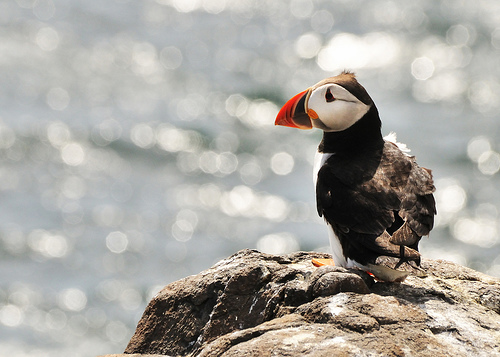 Yes, they are cute, but they are also delicious. That's right. Puffin are common around the coastline of Iceland, and should you go whale watching while visiting, you will very likely see a lot of them. They also taste very nice, though they may not be everyone's cup of tea, so to speak.
9. Church of Hallgrímur (Hallgrímskirkja)

Hallgrimskirkja Church can be seen from almost anywhere in the city. It is probably the most controversial building in Iceland. Its steeple rises above all other buildings in Reykjavik and the church can seat over 1000 worshipers at a time. It was named after the Icelandic poet Hallgrimur Petursson, and the grounds also house a statue to the first Viking said to have discovered America, Leifur Eiríksson. The Nave is open to the public daily.
10. Waterfront & Sun Voyager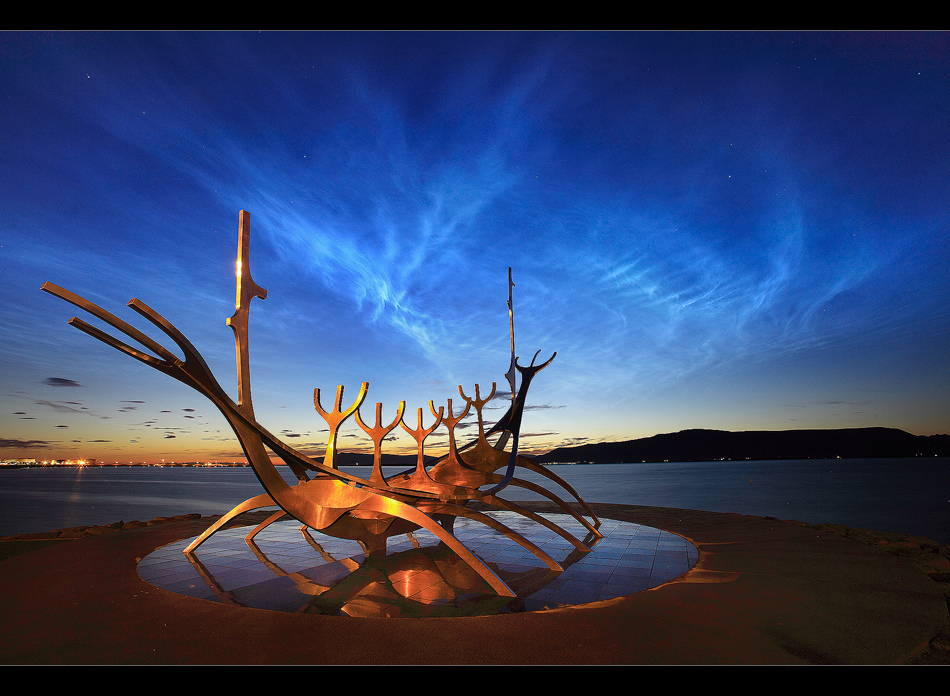 Reykjavik is surrounded by the ocean, and the waterfront paths are perfect for a relaxing stroll, some jogging, cycling or rollerblading. The city's northern waterfront is a popular area, with a view of Reykjavik's landmark mountain, Mt. Esja. The striking sculpture Sun Voyager by Jon Gunnar Arnason stands here. It is a massive steel sculpture in the shape of a Viking ship. Stand by this sculpture during sunrise or sunset, at any time of the year, and enjoy an unforgettable moment.