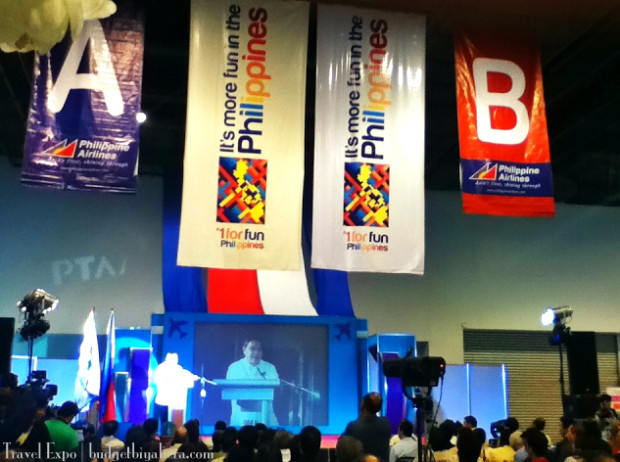 Everyone can take a trip anywhere, if they set their minds to it. It's just a matter of saving up and looking out for the best deals out there. As a budget traveler, I always make sure to travel affordably without burning a hole in my wallet. Here are 10 of my well-tried tips that you can try when planning your next getaway.
LOOK OUT FOR SEAT SALES. I'm a sucker for these. Out of the 6 trips that I had last year, I was able to get 5 of my plane tickets on sale. Airfares can get steep for a freelancer like me. So I make it a point to look for deals that will fit my budget. It was just recently that I only paid 4 cents for a round trip ticket to a local destination (exclusive of the taxes and surcharges). My grand total was just a whopping $20!
TIP: I use Sky Scanner when looking for the cheapest flights. The online global travel site helps me find the most affordable flight/s from a shortlisted list of available airlines. They also help you choose hotels and car services for hire.
SUBSCRIBE TO AIRLINE PROMOS AND UPDATES because it will be your golden ticket. My subscription's has actually led me to some of the best low-cost fares imaginable. BUT inexpensive promo tickets may also disappear in a whim (you won't be the only travel enthusiast who's checking online). That's why it pays to get first dibs on the latest news.
TIP: I've already subscribed on several local and international airlines (the ones that I frequently fly with). So you might want to check out these options if you're thinking about visiting Asia and beyond: Cebu Pacific Air, Air Phil Express, Zest Air, Philippine Airlines, and Tiger Airways.
BOOK YOUR TRIP(S) MONTHS EARLY. I would usually buy my airline tickets 3-4 months ahead. This timeframe usually provides me ample time to prepare my itinerary and my travel fund. This also gives me enough time to search for quality and reasonably priced lodgings and tours.
READ TRAVEL PIECES FOR MORE TIPS. Research is key. It pays to read travel pieces or blogs from people who've already been to your place of interest. There are plenty of good sources online and on print. So reading up on somebody else's encounters can help you get through your trip, especially if you're traveling alone.
LOOK FOR AFFORDABLE YET QUALITY ACCOMMODATIONS. I make it a habit to know where my location will be pre-travel. So if I'll be staying in an area where all the tourist spots are, then I'll book my accommodations nearby. This helps me cut down on transportation expenses.
Moreover, I also make a list of all the potential lodgings that I like, and then email each one for their rates and services (in case they lack these details on their websites). Establishments that actually take the time to reply to your inquiries already reveals a lot about their good character and dedication. So, if the price isn't that steep, and the customer service is great, then I'm certainly booking the place.
TIP: When I look for accommodations, I would usually ask friends for recommendations. That's the best tip yet. But of course, it pays to do your own research too.
TRY COUCHSURFING IF YOU WANT TO CUT ON COSTS. Couchsurfing is legit, and I have friends who've been using this system and have had good reviews about the community. I'm actually trying it out for the first time this year. And I've chosen a nice lady host for my week long vacation. At least now, I won't have to worry about putting aside money for lodging. Just more for food and souvenirs!
GO TO TRAVEL EXPOS. Travel expos would have to be a travelers' haven. I've been to one last year and I went gaga over the cheap deals. I even got my cousin a round trip ticket for only $1000 via United Airlines. He traveled from Manila to Houston. Anyway, expos are a treasure trove of local and international airlines, hotels, tours and trip giveaways. It's a tourism event that shouldn't be missed.
TIP: The Philippines typically hosts an annual Travel Expo in Manila, which I visit every year. The expo usually runs for 3 days during the month of February.
How about you? What makes your travels affordable?