Where do I even begin?
Burning Man is a week long event held in Nevada in which people from all over the world gather and erect a city in the middle of a desert. I can't quite tell you why I've been wanting to go for so many years. Perhaps it's because it's unlike anything in the World.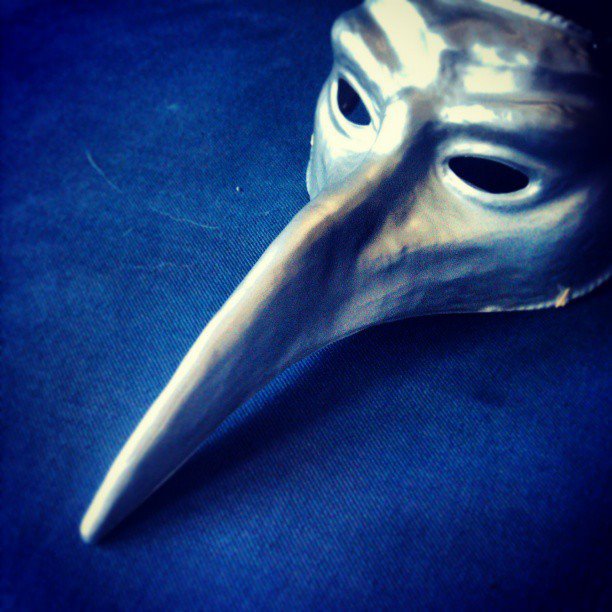 It will be my first time at Burning Man and I will be going solo. My initial thoughts of Burning Man is pretty scattered. I'd imagine a bunch of hippies dancing with fire, bizarre costumes, naked people, lots of bikes and hopefully friendly people. I know I'm just going to feel like I'm in a different world.
I bought my ticket 3 days before the actual event starts. Hell, some people are actually already there. I have no preparation, but I've been trying to ask as many people as possible to get a better understanding of what to expect. They also have handy survival guides for those Gear Hungry people to help you understand what to do and what not to do.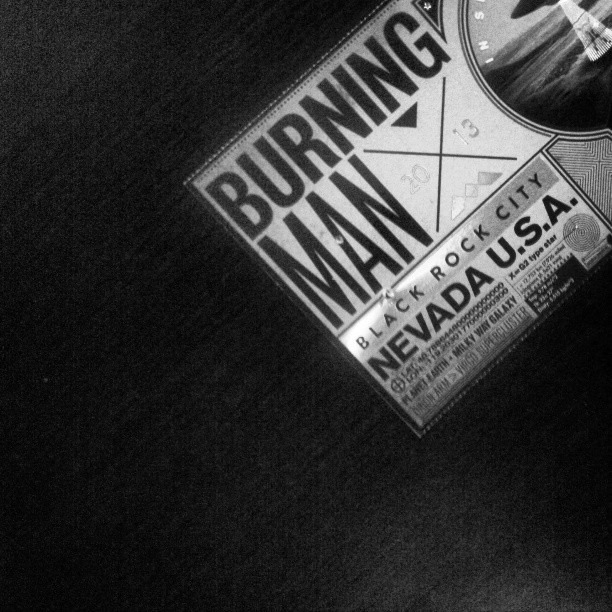 I ended up going to a couchsurfing meetup for Burning Man so that I can meet some people and stop by their respective camps and say hello. I think it would be nice to see some faces that I know. I have no camp and not many of my friends are going. It's going to be a very interesting experience. Thankfully, I consider myself fairly outgoing so I really hope to make some friends out there and meet some friendly faces. The couchsurfing meetup was helpful as I met a bunch of people and hope to see them out there.
Before Burning Man
Going solo, not having a camp, not even remotely prepared…it's safe to say that I'm a bit nervous. I have no idea what to expect and more importantly, I hope to even make it out there without getting lost.
I plan on driving out there with some supplies and finding a place to set up a tent or sleep in my car.
Feelings? Excited. Nervous. Unprepared.
Main things on my mind: 1) Keep trying to meet other Burners to find a camp, 2) Meet more people going to Burning Man in general so I can stop by and say hi. (honestly I don't know what else you'd do there other than go camp to camp and meeting people), and 3) Buy a LOT of stuff and hope Amazon can ship fast (scared because it will most likely be a couple hundred just to ship a couple things).
What does it cost to go to burning man solo?
$380 – Face-value ticket bought off craigslist
$87.13 – Meals (4 Dehydrated meals, 2 cans of propane, 1 pocket rocket burner)
$108.15 – 50 Glowsticks, El Wire for bike, Venetian Mask, 12″ stakes, 3x Camp Shower, Headlamp, fly safety goggles
$200 – Food, groceries, various supplies
$120 – Gas
The Arrival
I don't know even how to explain it. So lets just start from the beginning.
I ended up finding a camp by finding someone who needed a ride to Burning Man through craigslist. It seemed like there was a bunch of people in need of last-minute rides and tickets.
The drive up was actually surprisingly easy. I ended up leaving Wednesday night and didn't have to fight much traffic at all.
TIP: Drive safe as there were a LOT of police stopping people in the Gerlach area. Read the tips on the Burning Man website as they will stop drivers over for the smallest things like bikes covering license plates.
We arrived at about 2am and only waited for about an hour or two. The line to to get in was also not too bad. I was actually told that this year they hit capacity and had to deny people who even had tickets. They had to wait well over 6 hours. I was also told that people trying to get in early had to wait awhile too.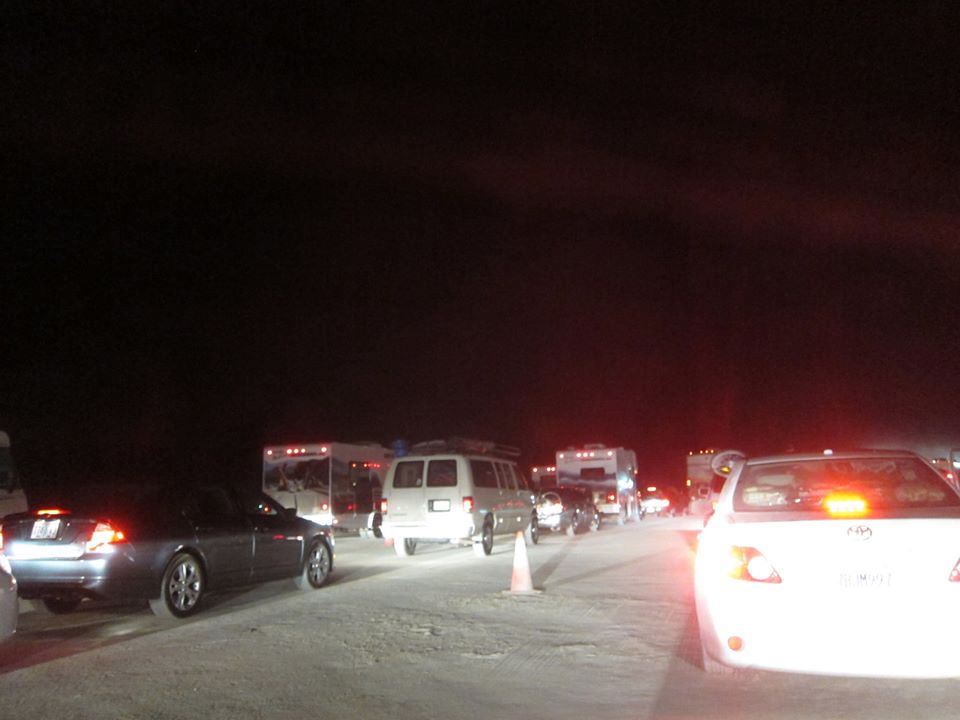 TIP: Leave earlier in the week, but try to avoid peak days and hours. I'm thinking Monday,Tuesday or Wednesday at night is a good time.
So once I got in, I had to perform the ritual by ringing the bell and screaming, "I'm no longer a virgin". You're also supposed to roll in the dust; however, apparently I didn't have to do it.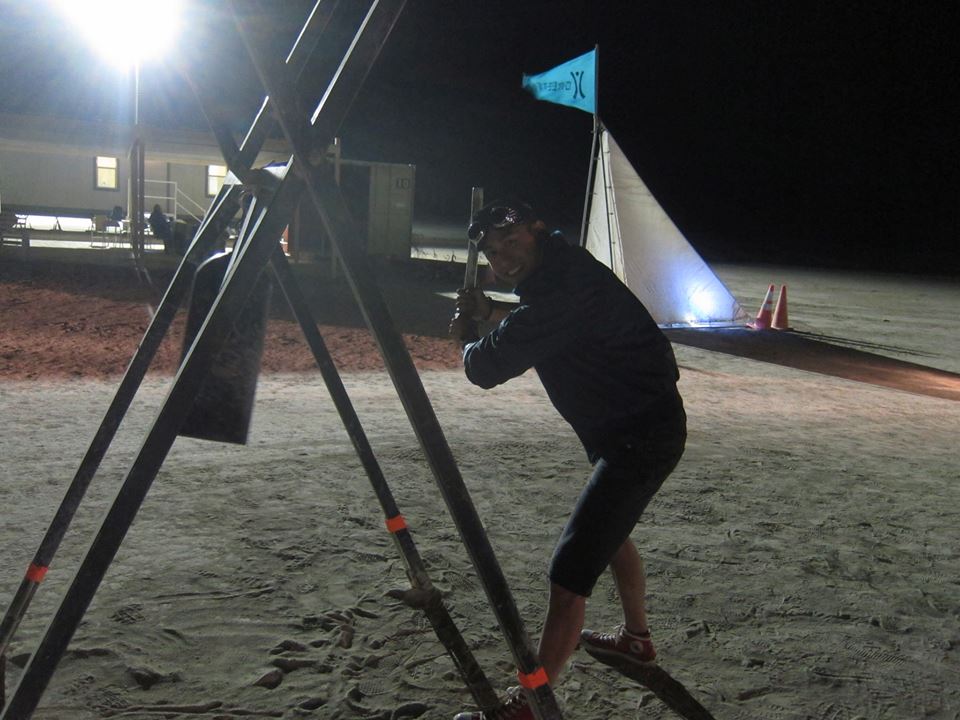 Afterwards, you're welcomed with a big hug and a "Welcome home brother". Then it's off to the camp!
Pre Burn Tips
Shop early. Some people prepare months in advance. Certain stores start to run out of supplies as Burning Man comes closer.
Don't be afraid. Open your mind to truly have the best experience.
Consider renting a larger car, you'll end up packing a lot more than you expected. Also it might be nice to have enough space to ride with others.
You'll have to read my next post on Burning Man to hear more about the actual experience inside :)
Follow My Burning Man Journey