I've already mastered the art of traveling light, after 5 consistent years of wandering off. I guess being a woman and being obsessive-compulsive all at the same time is already a home court advantage. Packing all of my stuff into just one bag (regardless of the size) is quite doable. One just needs to know the process and know-hows to make carrying small weights a breeze. Read my list to see how I do it.
1) Know your timetable
Backpacks compared to single-strapped bags are the best way to go, as it helps balance the weight on your shoulders. You can try the rucksacks at The North Face (they've got the best stuff!). But you can lessen your load even more by checking your timetable. But what does your trip's agenda have to do with the stuff that you'll be bringing? Simple. Whenever I would take a trip, I'd take into consideration the days that I'll be on the road. This helps me to prepare the right amount of clothing and gears that I should only travel with.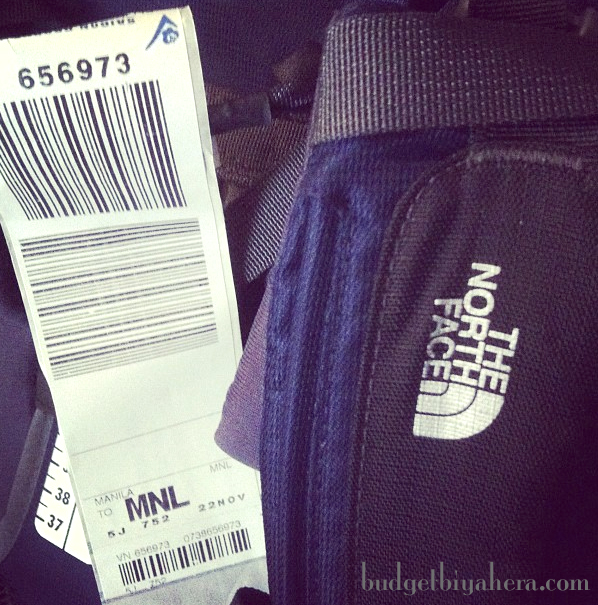 2) Know the climate of your destination
Some people may pack everything into their bags, to be secured of a wardrobe and to never run out of things to wear. Some may even bring a bikini, despite traveling to a destination during winter season (I was once guilty of this!). But if you're really keen on traveling light, leave all the unnecessary stuff. It pays to know the weather that you'll be traversing.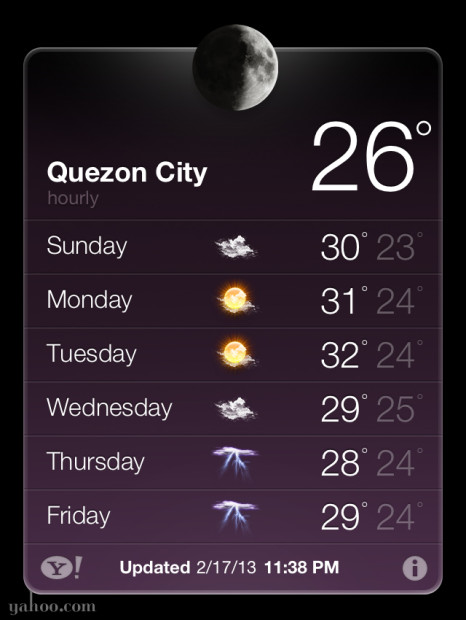 TIP: Bring appropriate clothing. You can buy extra clothes while on the road. At least, the free space from your bag will be used for storing your new things.
3) Know your activities
If you're going to a beach destination, of course bring your swimwear and water gear. But try to limit the quantity. If you'll only be gone for a week, try to bring at least 2-3 sets of clothes per day — one for basking under the sun, a change of clothes, and another for socials at night.
4) Make a list of things to bring
I'm always organized whenever I would pack my bag. So, I write down certain categories to help me set aside the right things. My categories would usually consist of the following:
[list]
[li type="icon-caret-right"]Important Stuff[/li]
[li type="icon-caret-right"]Gadgets[/li]
[li type="icon-caret-right"]Toiletries[/li]
[li type="icon-caret-right"]Clothes[/li]
[li type="icon-caret-right"]Others[/li]
[/list]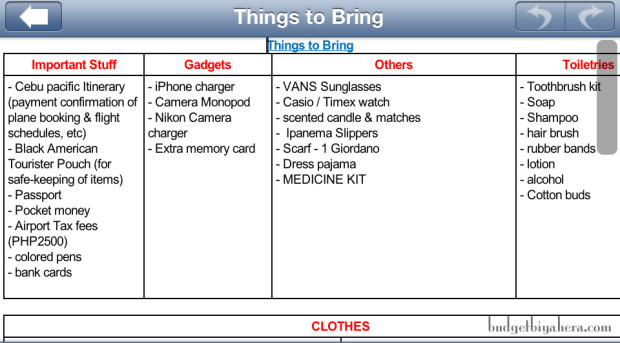 5) Roll your clothes
Folding is usually the first option when packing clothes. But did you know that rolling each garment is better? When you roll each piece, you get to avoid having to pull out shirts, shorts or dresses with so many creases on them. This approach saves me the hassles of having to iron my outfits again. Of course, when you roll your stuff, you also get to save a lot more space inside your bag (even more when you insert these inside zip locks or inside an American Tourister clothes bag). Try it to see the difference.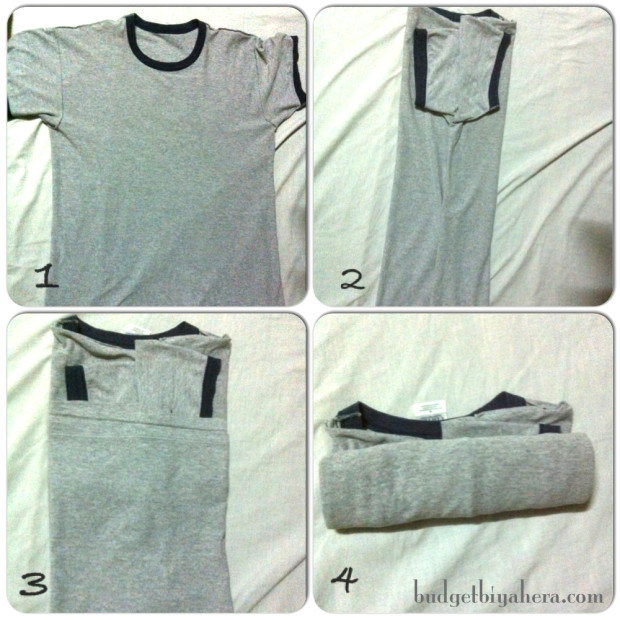 6) Ask your lodging on availability of towels
Ask the lodging that you'll be staying in if towels are provided for free. This helps cut down on bulk, as you no longer have to bring your own.
For the ladies out there, how do you travel light?