I remember a year ago I was setting off on a grand adventure with two of my friends to go visit Spain and do the Running of the Bulls in Pamplona. My excitement could barely be contained!
So there we were, our first trip together. We just landed on Spanish soil, checked in to our hostel and ready for action. We decide to celebrate with a night out on the town. Little did we know, we'd wake up the next morning to find that everything was stolen from our hostel locker. From that point on, I decided to take a couple pre-cautions while traveling. Below are some great tools you can use to prevent something like this happening to you!
Anti-Theft Apps
Here are some really powerful applications that can be downloaded on your smartphone and also computer. Most of these programs will allow you to track the location of a lost phone or laptop via GPS. Most of them will also allow you to send messages to your stolen/lost device and lock it down. Some of the applications even allow you to take pictures of the person using your device!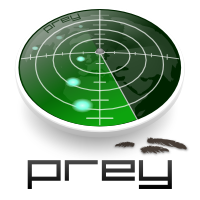 Prey
Prey is an open-source app that works across various platforms, and brings the same functionality to all of them: recover lost or stolen devices. It has all the features that Undercover and Hidden have: screenshots, snapshots, location tracking, and even a lock-down feature, so that the thief doesn't get access to your important information.
Once your device gets stolen, you have to report it to the website so they can start collecting information. You can then check data through the site, or have it sent to your mail, depending what you chose during the installation.
Prey may not be made specifically for Mac, but it is a very solid, functional free alternative.
Price: Free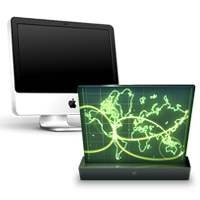 Hidden
Hidden is one of the fancier options in the market. Once you buy your license, it gives you access to a webpage where you can track all the computers that you've registered; and if they are ever stolen, you have to tell their website about it.
The next time it's online, Hidden will gather information about its location and it will even give you access to periodic updates from your iSight, as well as screenshots of what the thief has been doing.
Want to know what's even better? The developer is giving away free licenses until January, 2011, as a Christmas promotion.
Price: $15/year – $395/year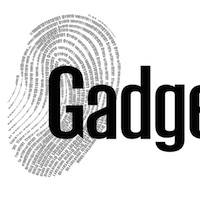 Gadgettrak Laptop
Gadgettrak Laptop works very much like any other anti-theft app. You set up the client, and if your computer gets stolen, you report it, they track it, and send you the information they gathered. However, for what it does its price is a bit high.
Compared to Hidden, it has the same features for almost double the price. And while Undercover is pricier than Gadgettrak Laptop, Undercover takes care of filing all the reports and working with the police to get your computer back.
According to their website, this app has received coverage on numerous media outlets like Wired and Engadget, and while it sure seems like it does its job well, it's on the pricey side.
Price: Depends on device ($3.99 – $19.95)
Undercover
Undercover is probably the most well known anti-theft app for Macs. It's also the most expensive option, but it sure is worth its price.
Undercover is sort of a set-it-and-forget-it app. You buy a license, set the program up on your Mac and then forget it is there; that is, until your computer gets stolen. If it ever is stolen, you need to tell Undercover's service, and once they start collecting information, they will even take care of giving it to the police, and working with them together to find your precious computer.
Apparently, they usually are successful at recovering stolen Macs, but if they don't, Undercover will make your computer go into a "false failure" status where the screen will go blank, forcing the thief to take it to an Apple Store or similar, where they will be alerted that they are dealing with a stolen computer.
And if that fails, they will give you back the money you paid for the app. While it is expensive, Undercover makes it more likely that you will recover your Macbook effortlessly.
Price: $49 -$299
Travel Insurance
I often debate whether or not to buy travel insurance online. It seems you never have it the time you need it, and you always have it the times you never felt you did. The basic rule of thumb is, if you want to put your mind to rest, just buy it.
I've personally always used travel insurance in Malaysia. It is reasonably priced, flexible and covers your generic losses.
Our preferred travel insurance partner, WorldNomads.com keeps you travelling safely. They cover residents from over 150 countries and you can buy, extend and claim, even while travelling. Here are some reasons to buy travel insurance with World Nomads:
Below are some other good travel insurance companies.
I personally don't have experience using these companies, but they seem to get good reviews as well.
What do you use?
Those are some of the tools i've used on my trips. I'm always interested in discovering new tools i've never heard of. Let me know what you recommend by leaving a comment below!