Cebu has been recognized for their historical sites and unspoiled beaches. So adventure seeker's can definitely find themselves caught in the divine wonders of this beautiful Philippine province. Now, should you find yourself in the metropolitan area, do visit Crown Regency Hotel & Towers for their SKY EXPERIENCE ADVENTURE. You'll get to have a chance to live on the edge, while hitting two exhilarating activities in just one go.
SKY EXPERIENCE ADVENTURE offers both Sky Walk Extreme (SWE) and Edge Coaster ride. Each can be bought separately. But can also be topped with other add-ons (i.e. Sky Lift, Cliff Hanger). It's highly recommended to purchase a 'combo' that already includes both activities. Believe me, having to see a panoramic and remarkable view of Cebu City from way up the hotel will certainly be worth your while.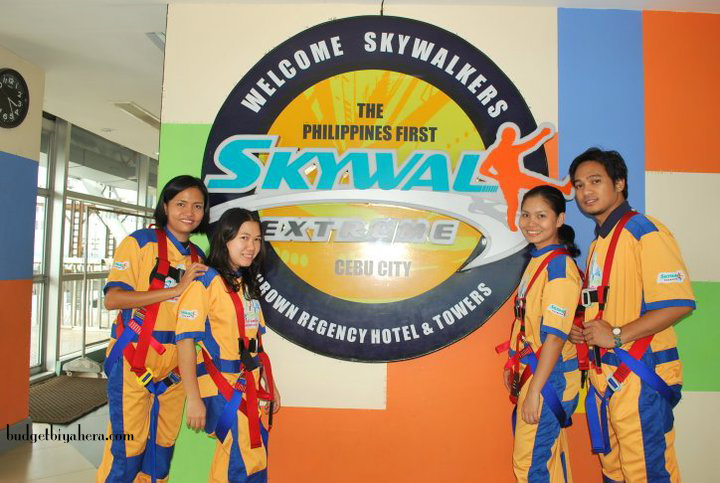 WHAT DOES SKY WALK EXTREME OFFER?
Sky Walk Adventure is ranked as the 1st of its kind in the Philippines, and the 4th in the whole world. You can access that area of the hotel on the 37th floor. Moreover, SWE provides an overhead safety harness, which will help protect and guide you throughout your 10 to 15-walk. But based on my experience (given that I also have acrophobia), I probably finished going around the see-through glass flooring for 20 minutes or so. I mean, having to look 126.55 meters down is somewhat a big challenge already. One thing is for sure, I could never be a residential window glass replacement, no way will I ever think that's a good idea for myself. So I'm glad some exist.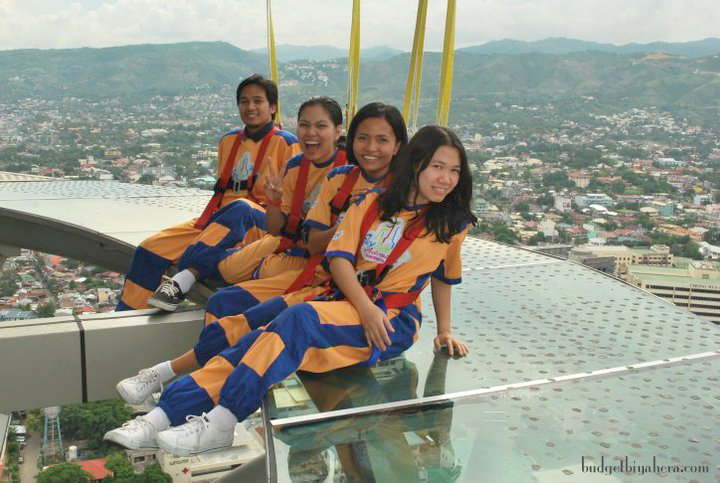 WHAT DOES THE EDGE COASTER RIDE OFFER?
The EDGE COASTER Ride is another mind-blowing attraction at the Crown Regency Hotel & Towers. A ride that can be accessed at the 38th floor of the hotel, can only sit two people in one round. It's also known to be the first of its kind in the whole world.
So exactly how does this amusement ride operate? The Edge Coaster typically goes on a very slow pace, while giving you that gut-wrenching feel. It goes around the outer rim of the building for about 4 minutes (but literally feels longer!). You'll also be safely fastened on your rail seat, while tilted 55 degrees down. So brace yourself, as the first few seconds will be locked tight. You'll have no choice but to look 130.84 meters down, until you're able to control the lever to your preferred tilt.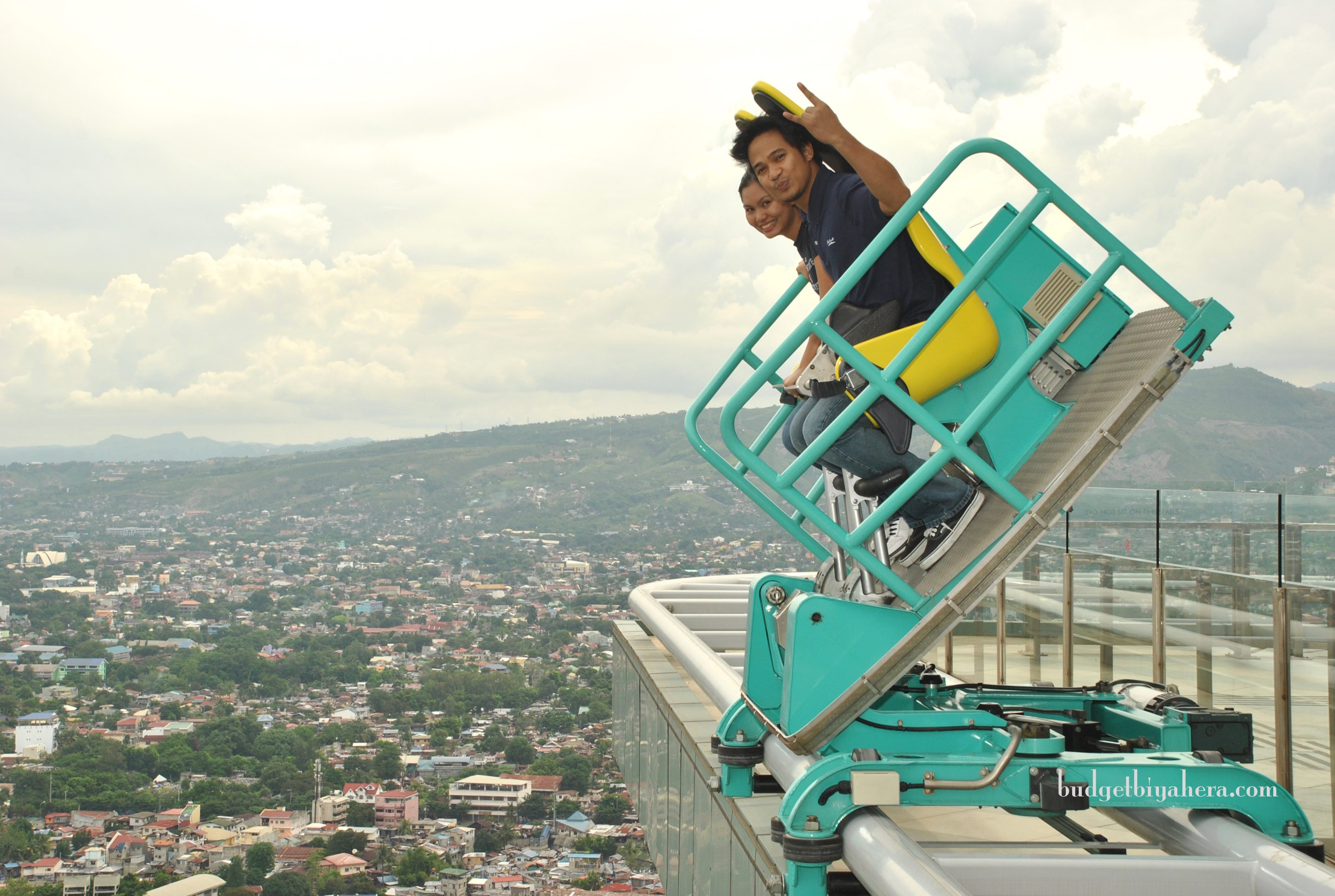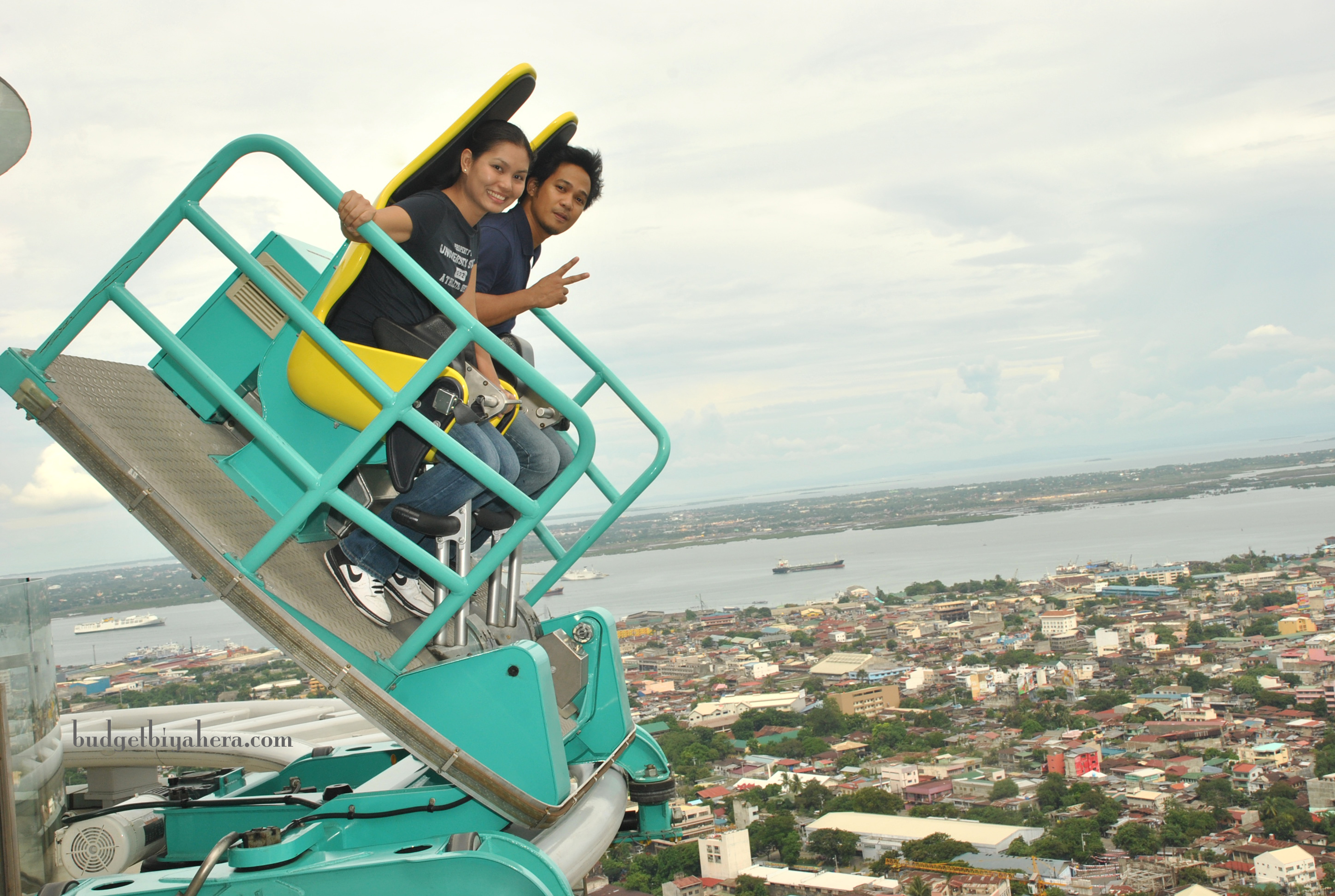 Both the Sky Walk Extreme and Edge Coaster ride are two thrill-seeking ventures that you shouldn't miss when visiting Metro Cebu. So try and challenge yourself into this bold undertaking for only $13.

HOW TO GET TO CROWN REGENCY & HOTEL TOWERS
It's easy to locate the hotel, since it is one of the well-known establishments in the metro. So regardless if you're coming from the airport or anywhere in the metro via cab, just tell them to drop you off at the Tower 1, Crown Regency Hotel and Towers, Fuente Towers, Fuente Osmeña Boulevard. The structure, especially the towers of the hotel is a sight on its own. You won't miss it for sure.