When foreigners think of Sweden, a couple things come to mind. Tall, beautiful, intelligent, blonde-hair and blue eyed people and lots of people saying, "yaaa."
With over nine million locals, Sweden is a small but lovely country. From the frozen lands up north to the islands in Stockholm, Sweden is full of history and culture. The best time to go is in the summer when it's actually warm or in the fall as the leaves from the trees change color and the air is a little crisp. The country isn't cheap but the people are really nice and the country's natural beauty is equally matched the with beauty of their residents. The land of the vikings is one of the most visually beautiful natural places in the world.
1. Enter medieval Stockholm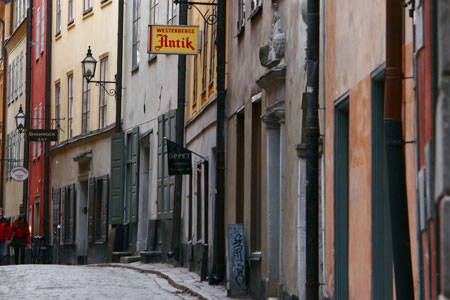 Gamla Stan is the living cradle of Stockholm's birth more than three quarters of a millennium ago. There's been a settlement here since at least 1252, though now the locals are more likely to run taverns and waffle-shops than fishing boats or pillaging raids. Take a historic tour through its maze of winding medieval alleyways, small squares, ancient churches and Royal Palace. It can get very crowded, but you can avoid the bus-tour clusters by keeping off the main drags or ducking down side streets.
2. Join the Nobelity

The Stadshuset (City Hall), Stockholm's most prominent landmark, plays host to some of the world's most esteemed people at its Nobel Prize banquet, held annual in the building's Blue Hall. For those not invited, the cellar restaurant offers the previous year's menu. A guided tour of the building takes in a 10,000-piped organ; the astonishing Golden Hall, in which scenes from Swedish history are depicted on the walls in 18 million mosaic pieces in gold leaf; and the Council Chamber – designed to resemble the open roof of a Viking longhouse. The Nobelmuseet (Nobel Prize Museum) proudly displays its eminent laureates and their achievements.
3. Share in artistic enlightenment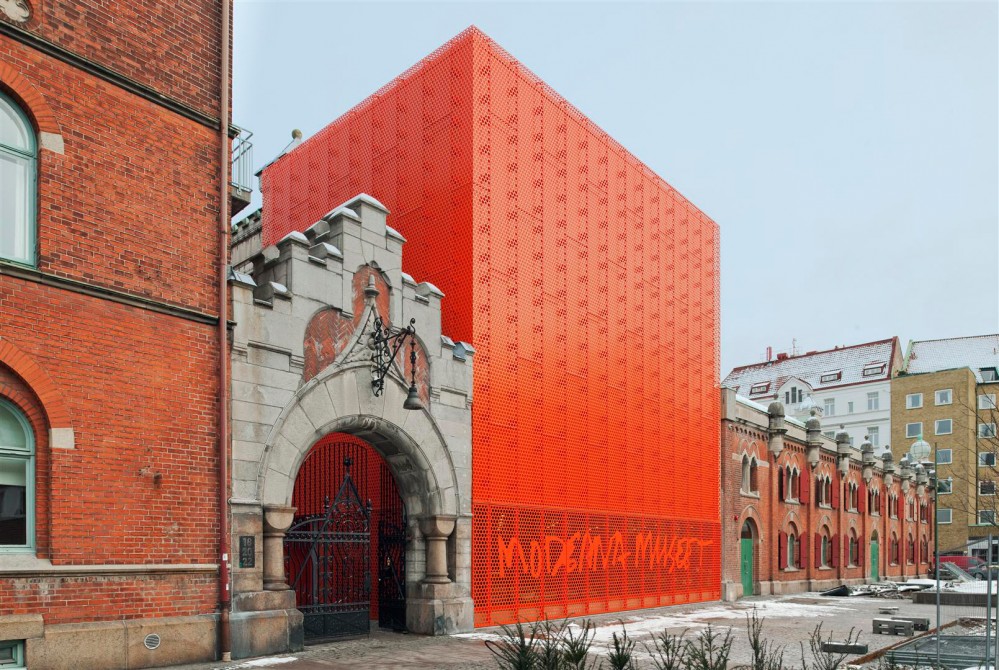 For groundbreaking contemporary art and a feast of historical treasures make sure you take in Stockholm's two very different art museums. Back in the 60s, the Moderna Museet introduced Andy Warhol, Robert Rauschenberg and Niki de Saint Phalle to an astonished Swedish audience. Today visitors go for its collection of 20th century art, featuring works by Picasso, Dali, Pollock and De Chirico. While just a short walk away, in the National Museum, drawings and decorative arts from the Middle Ages share space with Rembrandt, Degas and substantial collections of Dutch and Swedish art.
4. Find your sea legs
Drinking on the water is a popular pastime in Stockholm and several pontoons and boats now host bars and restaurants. The M/S Gerda, which once served in the Normandy landings, is now decked out with palm trees and sleek furniture. The popular summer haunt Flyt (meaning 'Float'), at the edge of the Gamla Stan is made to look like an old steamboat, but is in fact a cleverly disguised pontoon. Mälarpaviljongen's pontoon, with its designer furniture and olive trees, exudes Miami-in-Stockholm. Formerly a lightship in the English Channel, Patricia was once visited by Winston Churchill. Today it is perhaps best known for its gay nights on Sundays, and its major parties on summer nights and winter weekends.
5. Get a fika fix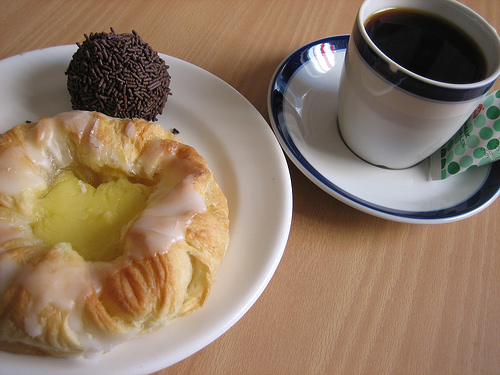 Café culture in Sweden is as rich as the coffee the natives consume by the gallon. On average, the Swede's down 4.5 cups each day. Getting a coffee fix, served with something sweet on the side, is now a firmly established Swedish pastime. They call it fika, which loosely translates as 'indulge in coffee and chat at leisure'. Join the caffeine society at Lisas Café & Hembageri (for seriously strong cuppa and a history lesson), Hermans Trädgårdé (for coffee with a view and vegetarian snacks), Mälarpaviljongen(for an open-air café in a picturesque spot) and Grillska Husets Konditori(for making a charitable donation while you drink).
6. Fill your smörgåsbord with northern delights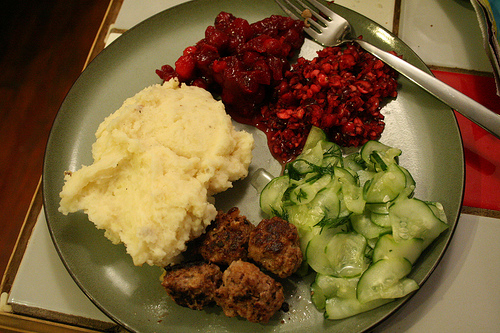 IKEA and The Muppets have introduced the world to 'köttbullar' (meatballs) but there's more to Swedish 'husmankost' (traditional fare) than these delectable little nuggets. Head to Prinsen for a herring platter, Pelikan – a very Swedish beer hall – for SOS (smör, ost och sill) – butter, cheese and herring – and pytt i panna, diced and fried meat and potatoes, adorned with a fried egg and pickled beetroot; and Lisa Elmqvist or Bakfickan for more quality Swedish bites.
7. Say thank you for the music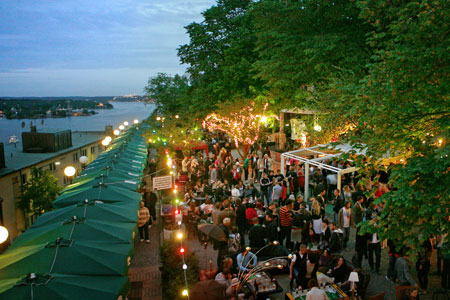 Sweden is still very much a rock and pop country at heart and Stockholm's live music scene is bigger than ever. Debaser, suitably a little rough around the edges, is every inch a rock club, with bands playing seven nights a week and DJ action on club nights; Fylkingen is the best place for DIY and experimental music; the Södra Teatern cultural centre hosts low-key folk and pop concerts; while next door at the Mosebacke Etablissement you can hear an eclectic mix of jazz, pop, rock, salsa and reggae.
8. Climb aboard for a lesson in Swedish history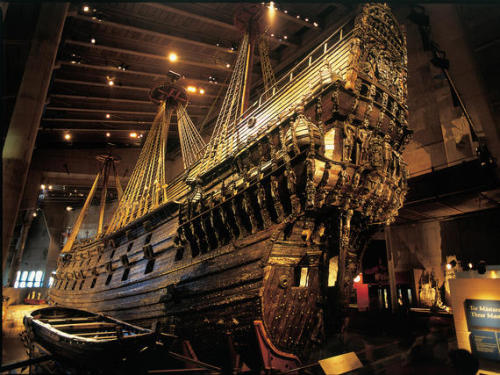 Stockholm's most prized heirloom is the 69-metre-long, 380-year-old warship Vasa, which sank just 20 minutes into her maiden voyage in 1628. Salvaged from the waters in 1961, she was ceremoniously installed in her stunning, custom-designed Vasamuseet (Vasa museum) in 2000. Several popular myths grew up around the doomed fate of the mighty warship, but the majority of these were debunked when 'The Archaeology of a Swedish Warship of 1628' was published in 2007, which provides her 'true history' – one full of historical interest, and still a little intrigue.
9. Pull on a pair of Borgs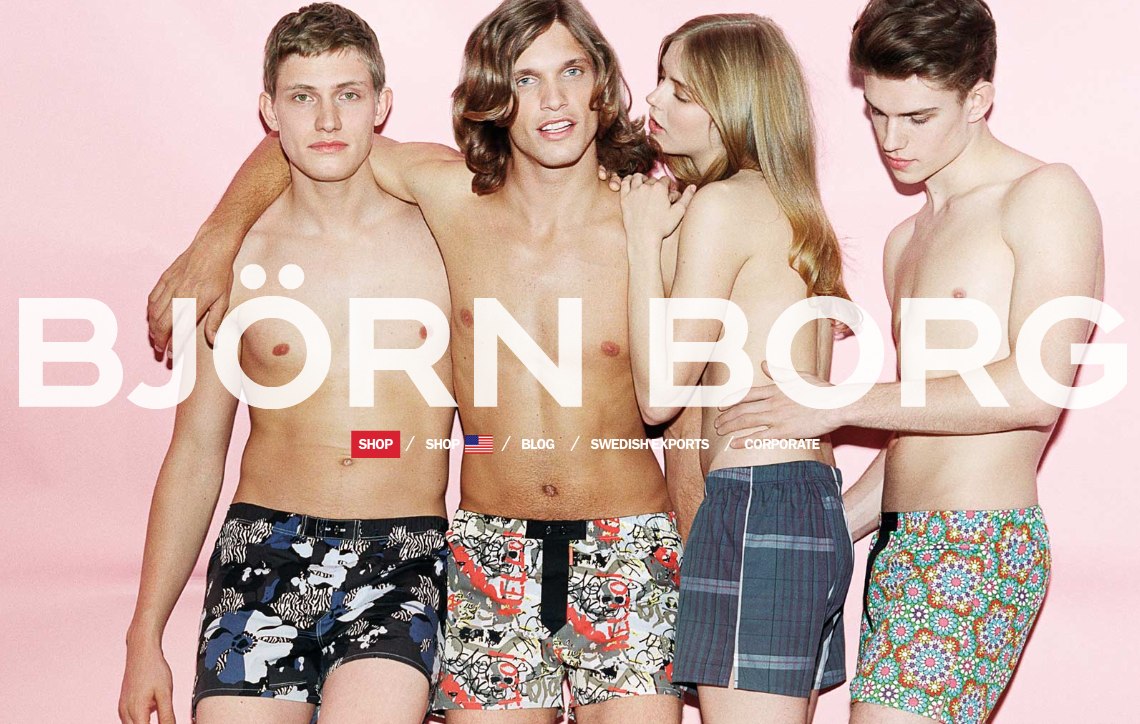 Björn Borg, once the king of tennis is now the king of Swedish smalls, and his collection, from underwear to bags and shoes, is ace!
10. Have a Pontus experience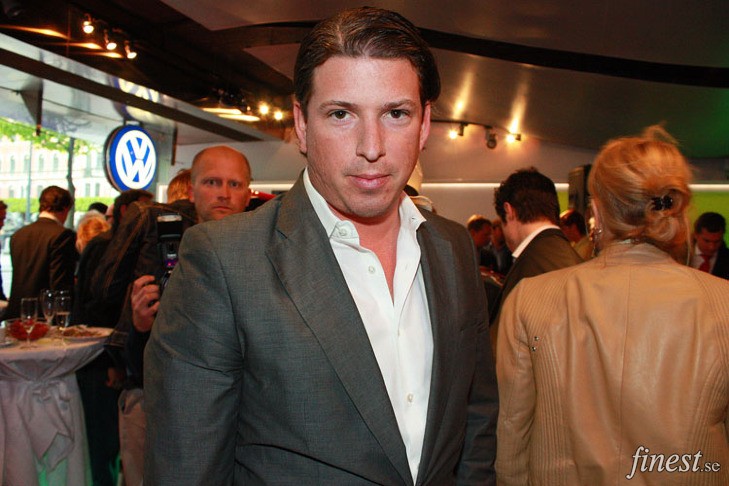 While Swedes may, on the whole, be a modest bunch, star chef Pontus Frithiof has no such qualms, owning two self-named restaurants, Pontus by the Sea – a quayside venue with Stockholm's best waterfront views – and the impressive Pontus! – a huge three-floor eatery, which has been compared to London's Quaglino's. 'The idea was to combine three different concepts in one restaurant, ' says Frithiof. 'There's an oyster bar with the best oysters in Sweden; a cocktail bar where you can eat dim sum sashimi and sushi; and a dining room with modern, fresh food'.
11. Catch a ferry to the Stockholm Archipelago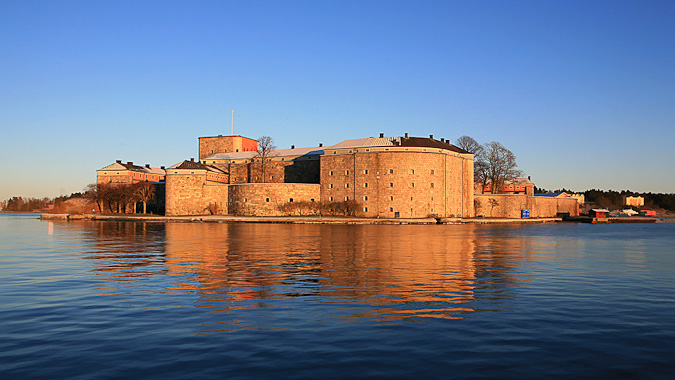 A popular destination in the summer months, the Stockholm Archipelago begins just a few miles east of the capital, covering about 140 kilometres (90 miles) from north to south. Only 150 of the islands are inhabited but many Stockholmers have summerhouses there. The landscape varies tremendously, from the more populated, thickly wooded inner archipelago to the bare, flat rocks of the central and other islands. During the summer the archipelago often gets more sunshine than the mainland, but it's still a good idea to pack a raincoat and sweater. Ferries depart from the Blasieholmen peninsular.
12. Drink in killer views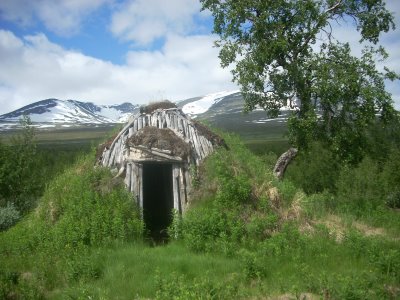 Yes the Gondolen bar is touristy, yes it's popular, yes it's still worth visiting.  At the top of the historic Katarina lift it is the ideal place to sup a tall drink while taking in panoramic views of Djurgården and the Riddarfjården.Hermans Trädgårdcafé, a spectacular vegetarian café boasts amazing views over the Stockholm skyline and is well worth the short trudge up the hill from Slussen. Alternatively head to the cocktail bar at the recently opened Och Himlen Därtill (www.restauranghimlen.se), which has staggering views of the city from 104 metres above.
13. Unpack a picnic on royal grounds

Grab some herring and lingonberries and head for the green oasis of Djurgården. The island, a short walk from downtown, has many picnic spots, tranquil walking and cycle paths, and some of the best views in the city. Swedish monarchs have owned the island since it was first acquired by King Kal Knutsson in 1452, and today a branch of the royal court continues to administer it and uses all rents and fees it collects for the island's preservation.
14. Buy into Swedish design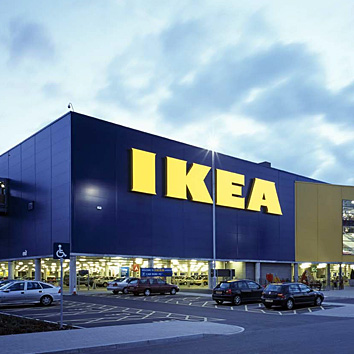 Swedish design flies off the shelves everywhere from Tallinn to Tokyo, and we're not talking about Ikea. Check out two demigods of Swedish furniture design: Carl Malmsten (1888-1972), who sought forms that some described as 'rural rococo', can be found at his self-named store in Östermalm; and Bruno Mathesson (1907-88), famous for his groundbreaking work with bentwood and his light modernistic designs can be seen in Studio B3's permanent showroom (Barnhusgatan 3, Norrmalm, 08 21 42 31,www.scandinaviandesign.com/b3). A third giant of the pre-war design era, modernist architect and designer Joesph Frank (1885-1967), who created elegant furniture and vibrant floral textiles, can be seen at the shop Svenskt Tenn.
Visit the National Museum for a showcase of 20th century Swedish design.
15. Get in with the in-crowd
Stockholm is famous for its trendy bars with membership cards, VIP rooms, and long queues… and they're not to be missed. Highlights include Hotellet, featured in international design magazines such as Wallpaper*, it has become the hotspot for young urban professionals and posh partygoers alike. The Lydmar hotel bar-restaurant (Södra Blasieholmshamnen 2, 08 22 31 60, www.lydmar.com), frequented by Stockholm's fashionable set, hosts music nights and art exhibitions. The stunning, revamped Cadier Bar at the Grand Hôtel is also a long-established place to be seen, especially around the time of the Nobel Banquet when royals and rock stars walk with common men. Riche was the coolest place in town in the 1980s, and is still a firm favourite with business, media and advertising professionals today.
16. Pick up some contemporary Swedish art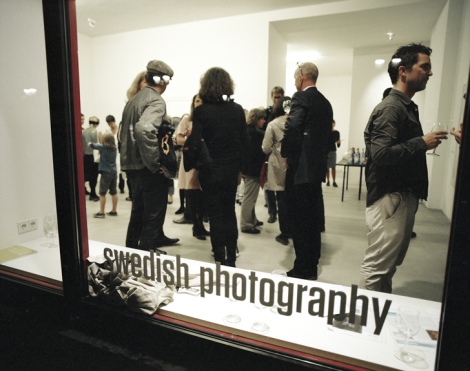 In the past few years Stockholm's contemporary art scene has exploded to its full potential. Södermalm know as SoFo is still the place to be, boasting cutting edge galleries such as CFF  – Centrum För Fotografi, ID:I Galleri small artist-run Candyland (its extension, ArtPort (HAP) (www.hammarbyartport.com), concentrates on different interactive projects and runs about four international art exhibitions a year.
A relatively recent initiative is WIP (Work in Progress), a studio association with nearly 100 studios, hosting mostly artists but also dancers and musicians. Go on the opening night of an exhibition – it hosts about six a year and take a wander through the studios.
The annual MARKET art fair (www.market-art.se) aims to showcase the most exciting Swedish and Nordic contemporary art.
17. Join the 'Street' scene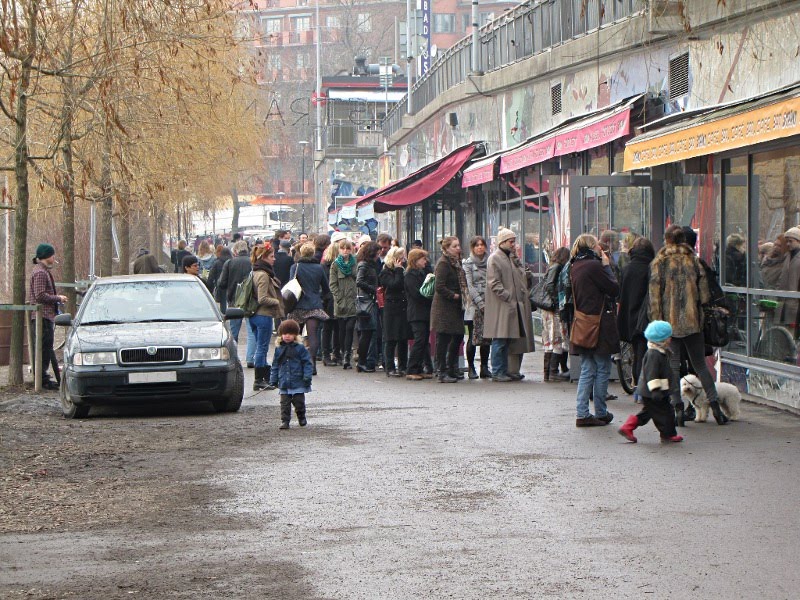 John Higson, an Englishman, started Street (Hornstulls Strand 4, Södermalm) with the aim of bringing a London-style street market buzz to Stockholm. Although the stalls can be underwhelming there's a restaurant with a large alfresco dining area, a lounge bar with a lengthy DJ line-up, and a stage that hosts everything from poetry slams to comedy shows. Street normally takes place on alternate weekends from March until Christmas. For details, check the website at www.streetinstockholm.se.
18. Revisit your childhood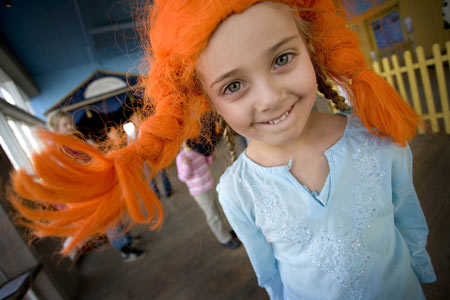 Junibacken, a mini indoor theme park devoted to Pipi Longstocking (who was created by the Swedish author Astrid Lindgren), is as popular with parents taking a trip down memory lane as it is with their kids. Ride a fairytale train that crosses miniature fictional landscapes through quaint Swedish houses, or dress up as Pipi and slide down the roof of her house.
19. Get your VIP dancing shoes on
Shake your booty with Stockholm's fashionistas, musicians and hipsters at Spy Bar, if you can convince the bouncers that you know the right people that is.
20. Take a one-stop cultural tour of Sweden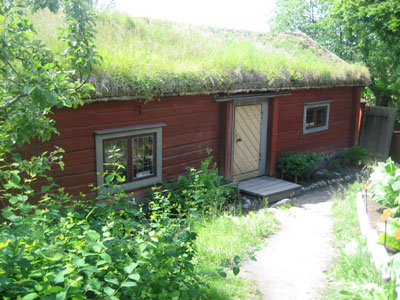 Skansen has 150-plus traditional buildings – homes shops, churches, barns and workshops – organised as a miniature Sweden. Nearly all of the buildings are original and were transported here piece by piece from all over Sweden. Watch bakers, glass blowers and potters at work, then buy their wares.